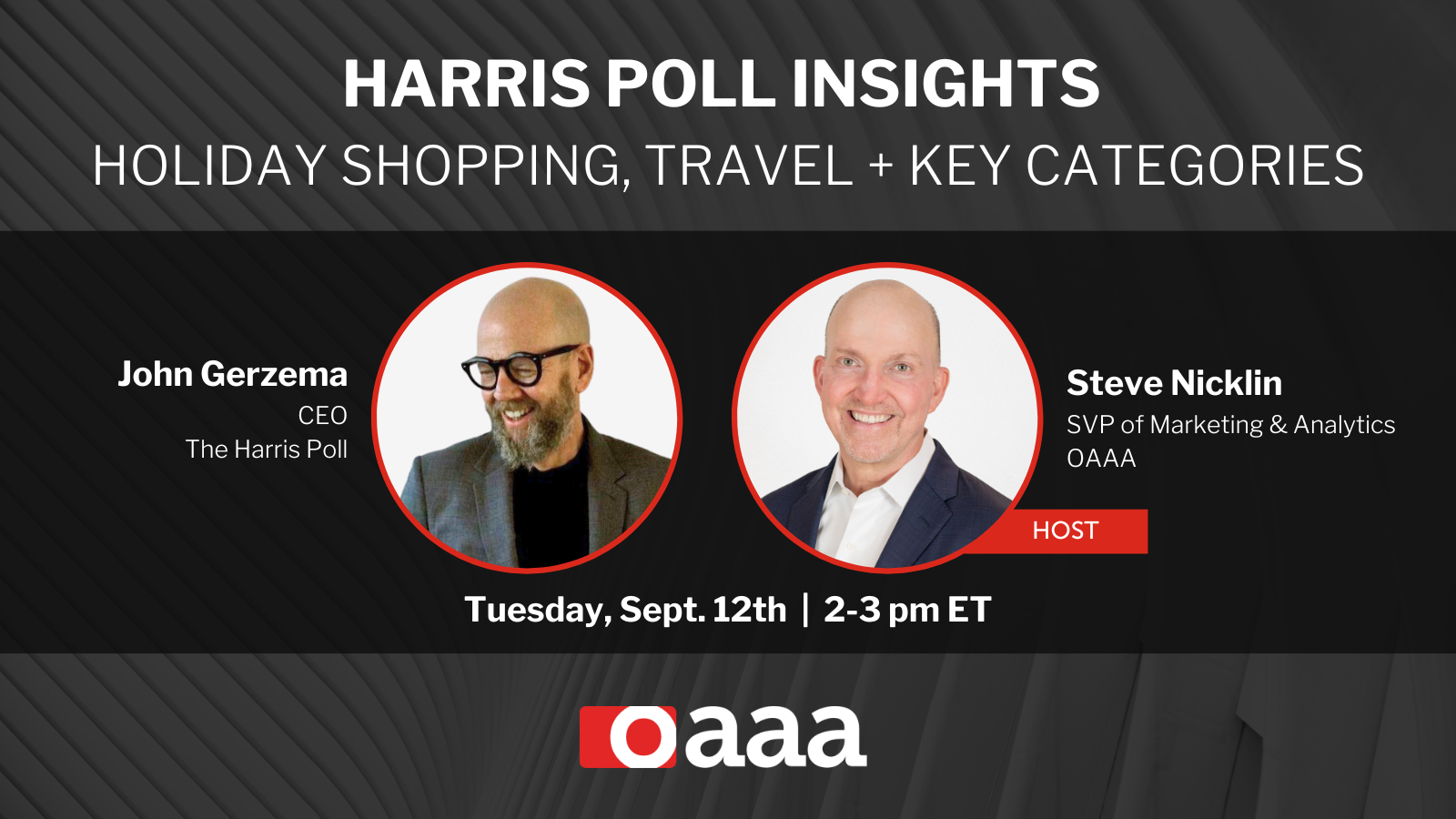 Join The Harris Poll CEO John Gerzema and OAAA SVP of Marketing & Analytics Steve Nicklin on Tuesday, September 12th, from 2-3 pm ET as they reveal OOH's biggest year-end opportunities in the latest consumer insights study.
To help you drive Q4 business, we'll be exploring:
Holiday Shopping: What, when, why, and how much
Holiday Travel: Changing behaviors, modes of transport, and inflation's potential impact
Key Product Categories: OOH notice and engagement rates, along with the most successful messaging, for the legal, hotel, and home improvement store categories
Click here to access the recording of today's session.
Click here to access the deck from today's session.