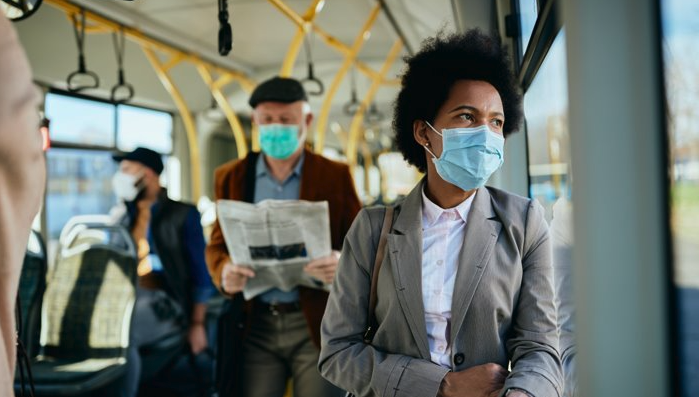 OAAA's new chief marketing officer Christina Radigan and veteran public affairs advocate Ken Klein identified trends affecting out of home media. Here are excerpts from their February 25 webinar:
1. Opportunity
Out of home media will grow in 2021, after a dip in pandemic-pounded 2020. OOH will outpace other major media, say media tracking experts.
The fastest recovering sectors are:
Health and social services
Information services
Science and tech
Real estate
The South has 10 of America's top 15 fastest-growing cities with population of 50,000 plus.
Time spent with TV is projected to drop 7 percent in 2021. Three out of four consumers often tune out digital device ads, due to burnout.
2. More programmatic transactions
Emarketer says 12 percent of digital out of home media is transacted programmatically, which will grow to 17 percent by 2022.
3. 5G
5G will elevate OOH from an ad platform to an instantaneous, technology-enabled
communications network (expanding digital and video screen interactivity and speeding processing of data).
4. Post-COVID color is 'green'
Investors, the Biden Administration, corporations, and (some) consumers will think green. GM says it is phasing out gas-powered vehicles. BlackRock invests in sustainability. Transportation Secretary Pete Buttigieg will focus on climate change.
More drivers will ask where are the charging stations? Gas taxes will pay for more bike paths. "When the Covid clouds lifts, politicians and influencers will be seeing green," said Klein.
5. Pressure(s) on government
State and local government faces new financial, legal, and political pressures.
The pandemic hammered government budgets, boosting expenses and cutting revenue. Expect government to embrace new taxes and fees, including taxes on advertising. Big tech is suing Maryland to stop its first-in-the nation digital-ad tax; other states are watching Maryland closely and considering data taxes.
The highest courts in Maryland and Ohio will rule this year on the constitutionality of targeted local taxes on billboards (in Baltimore and Cincinnati).
States are under pressure to revise their billboard laws due to legal challenges. Kentucky and Ohio are next; look for other states to follow suit.
Voter support for privacy in California — again, at the ballot box in 2020 — inspires other states to flirt with restrictions on the use of data. Don't look for quick action from Congress.
A recording of the webinar and slides from the presentation are now available in the OAAA Webinar Library.