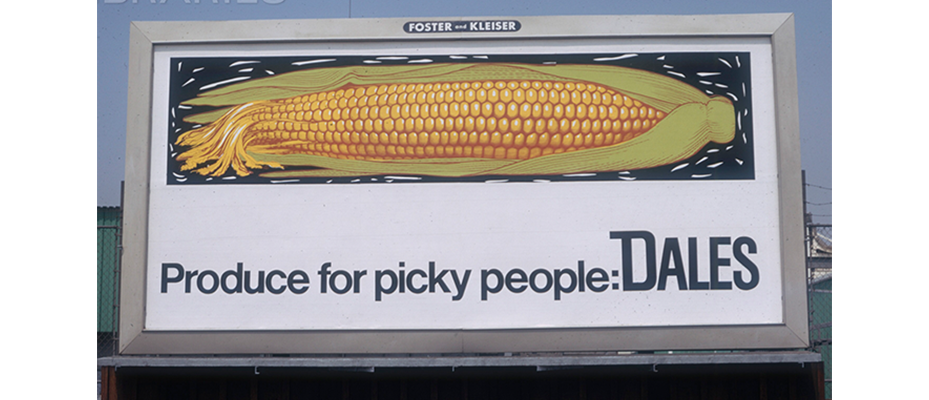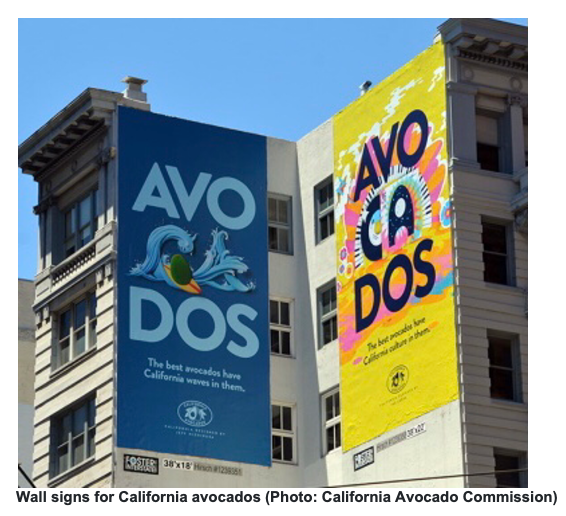 When I saw that the California Avocado Commission was pleased with results of its current ad campaign, I had three thoughts:
Our medium is effective
The fresh fruit-and-vegetable industry has a long, proud history of promoting its products via out of home media, and
The advertising archives (at Duke University) are filled with great-looking creative that tells our story
"July is part of the peak California avocado season, with advertising and promotional support in full swing," said Jan DeLyser, vice president of marketing for the Commission. "Ad campaign research results have been outstanding and we are very pleased with retailer and foodservice programs this season so far."
The multi-media campaign for California avocados is using out of home formats in Los Angeles, Orange County, San Diego, and San Francisco (billboards, wall scapes, and a painted mural at the Venice beach boardwalk). The current campaign is a reminder of iconic ads for fresh fruits and vegetables.
I serve on the board of directors of our industry foundation that supports the out of home archive at Duke University (Foundation for Outdoor Advertising Research & Education, FOARE). A free, easy-to-use online search engine at the Duke Libraries (Road2.0) can locate thousands of digitized out of home media images.
I'll share a few images that illustrate our long connection to the fresh-fruit-and-vegetable industry (and the archives at Duke):