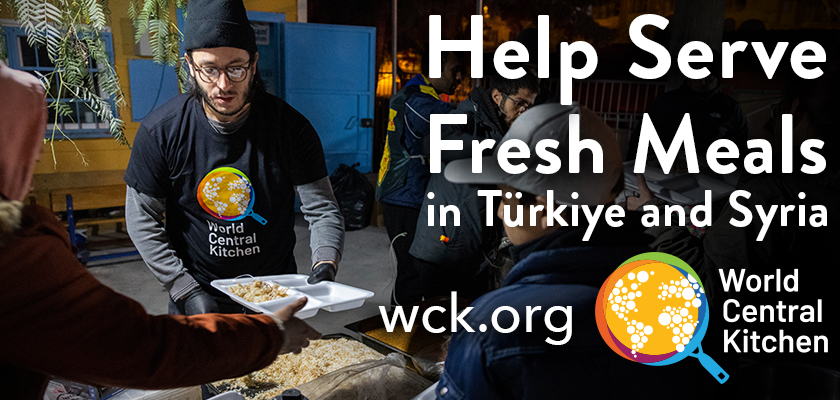 One of the most powerful things about OAAA's membership is its ability to accomplish meaningful
change through a unified voice for the OOH industry.
We invite you to unlock the power of our medium and help bring aid to the earthquake survivors in
Turkey and Syria by posting the enclosed World Central Kitchen (WCK) PSA.
The WCK is a nonprofit organization that is first to the frontlines providing fresh meals in response to
crises. Their model of quick action, leveraging local resources, and adapting in real time, has resulted in
over 3 million hot meals already served to survivors and first responders in the area.
Help us show support by downloading and running the creative in any available space.
Download powerful creative in support of the World Central Kitchen Relief Effort for Turkey & Syria.