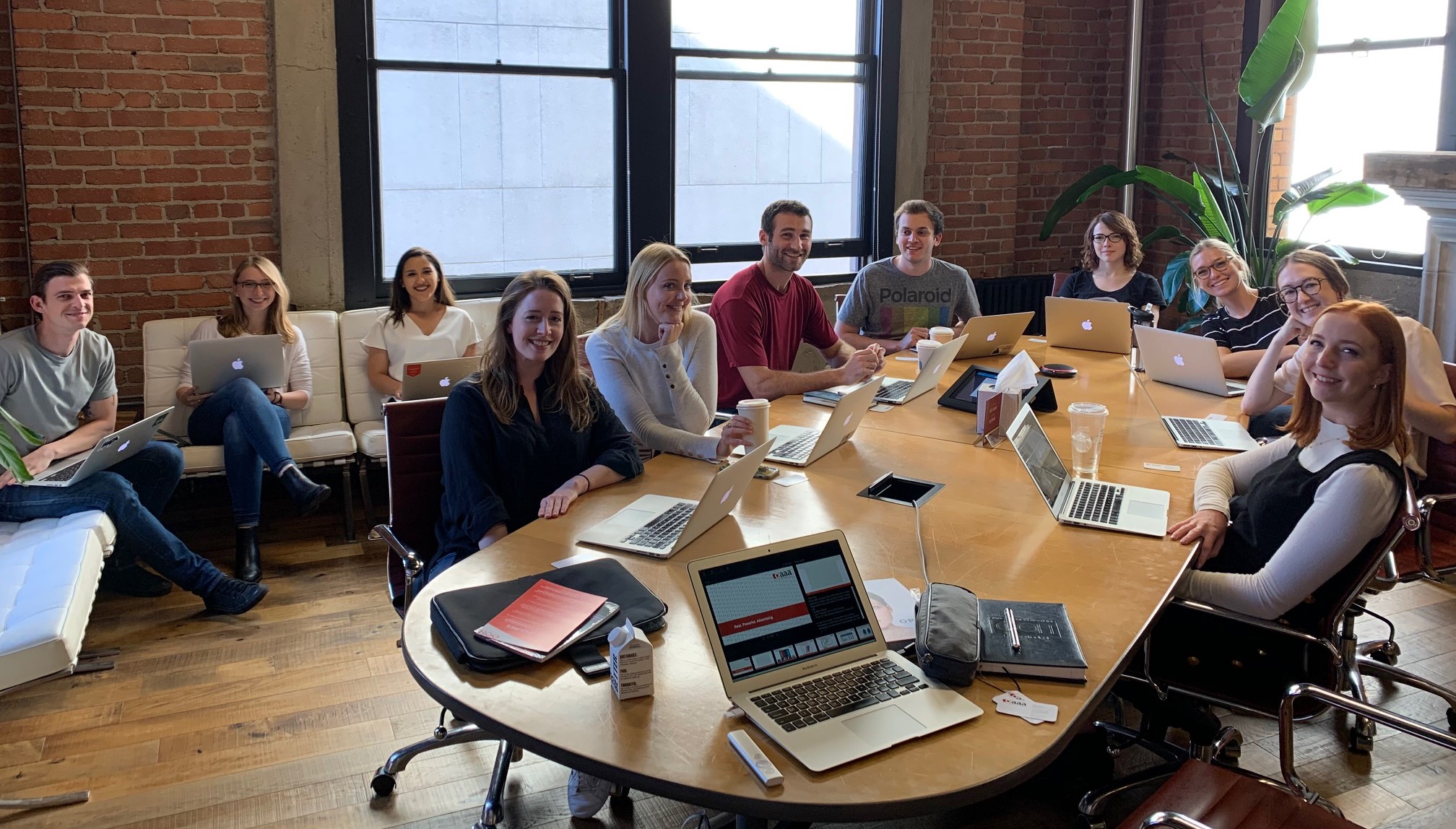 OAAA has a dedicated history of educational outreach to the advertising community through the OOH media conference, industry campaigns, marketing research, the OBIE awards and much more. One of the most recent major initiatives was the "agency road show", which was targeted to media planners and showcased the vast capabilities of the OOH medium. From 2013 – 2019, OAAA covered the US and delivered the presentation to:
Over 60 of the top DMAs
579 ad agencies
2,404 ad agency personnel
1,533 OAAA members in over 150 member offices
These educational agency presentations produced impact with the agency community because:
OAAA's powerful research insights keeps agencies informed for the benefit of their clients, and demonstrates how OOH can increase their media plans' effectiveness
Growth of the OOH digital platform is providing more flexible and immediate ad solutions
OOH's ability to drive activation on mobile devices is generating new consumer engagement and more meaningful experiences
To build on this important outreach, OAAA is pleased to announce the agency road show is back in virtual form. Since the end of May, the OOH capabilities presentation has been delivered to:
Cramer-Krasselt – Chicago
GRP Media – Chicago
RPM Advertising – Chicago
NPRP Media – Los Angeles
The virtual road show will continue throughout 2021 and OAAA will keep members updated on agencies visited by market through Sales Tips, the OAAA Outlook newsletter, member meetings and webinars, and social media.
Download The OOH Capabilities Presentation
All OAAA members have instant access to the OOH Capabilities presentation.
The presentation is updated throughout the year, and this link provides members ongoing access to the latest version.
5 Easy Steps to Leverage Agency Outreach
Based on cumulative agency feedback, here are five suggestions for maximizing business with your agency clients.
1. Download the OOH Capabilities presentation and study the content – including the presentation liner notes. It's important to know the latest OOH research and resources, and to understand what OAAA is presenting to your agency clients.
2. Follow up in a timely manner with all agencies in your market who have seen the OOH Capabilities presentation.
3. Ensure all clients, not just agencies, know about the OOH Creative Testing Tool, the OAAA creative library, and the OBIE Awards website to enhance their creative product. With thousands of campaigns that can be searched by product category or advertiser, the creative library is both a great idea generator, and a view of competitive landscape.
4. Be a consultant. Feed your agency relevant case studies, success stories, and creative ideas. Provide customized, relevant content. One sheets and summaries will be most well-received, and they demonstrate you understand the value of their time. Don't do a data dump, instead provide resources tailored to their needs.
5. Deliver on your promises and commitments. Ensure campaigns are executed on time and professionally, plus make sure all campaign recaps, including POP materials, are delivered promptly.
If you would like OAAA to deliver the OOH Capabilities presentation to any of your agency clients, please contact Steve Nicklin, OAAA VP – Marketing Insights & Analytics, at [email protected] or 202-833-5566.