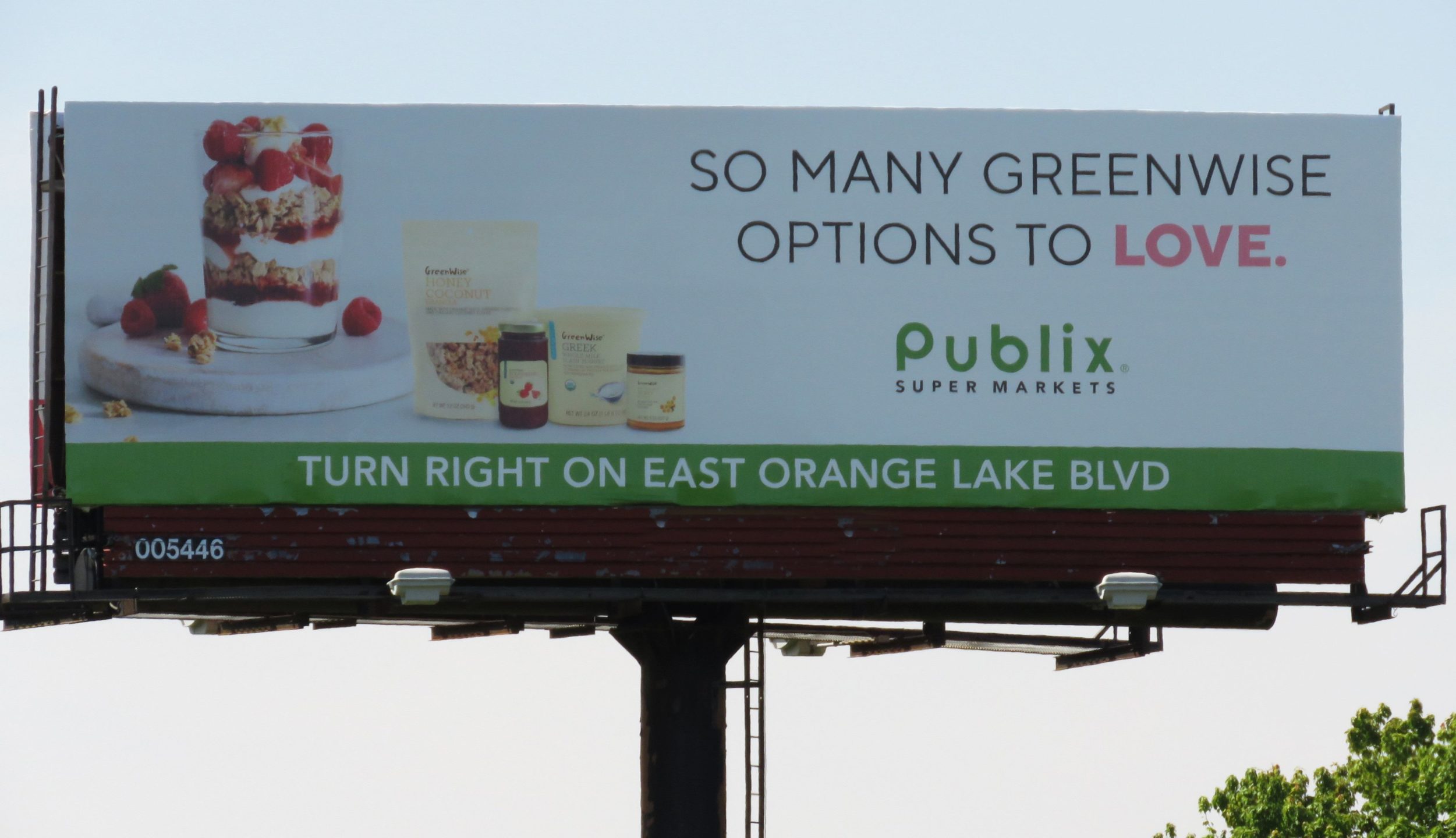 Five research reports were released at last month's OAAA/Geopath OOH Media Conference, including the 2019 Nielsen OOH Ad Study. The Nielsen study is the most in-depth analysis of how OOH impacts consumer behavior, and OAAA updates the report every few years. The scope of the report has grown this year to include 15 varieties of OOH media across the billboard, street furniture, transit and place-based categories.
With record miles being driven on US roadways, and the highest levels ever of airline passenger travel, there are more consumers in the OOH space than ever before. Nielsen found OOH reaches 90 percent of US travelers ages 16+ in a month, and 80 percent of this audience in a week. Travelers are defined as consumers who have driven a car, traveled on foot, or ridden in or on any form of transportation. The Nielsen research shows OOH ad viewers are more likely to be both younger and have higher incomes than the general population.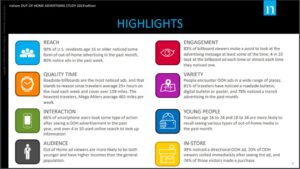 The Nielsen study found roadside billboards are the most noticed OOH format. Eighty-one percent (81%) of adults surveyed have noticed a billboard in the past month, while 55 percent have noticed a digital billboard. The study also found high levels of engagement with OOH in the past month, with 81 percent of adults noticing ad messages. Billboard advertising is the most engaging category; 85 percent who saw a billboard noticed the ad message.
Additional report highlights include:
· 66% of smartphone users took some type of action on their device after seeing an OOH
· More than 40% searched for a brand online after seeing an OOH ad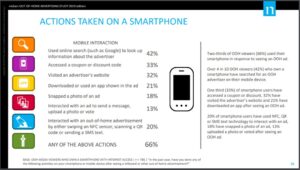 · 20% of those who saw a directional OOH ad immediately visited the advertised business
· 74% who visited a business after seeing a directional OOH ad made a purchase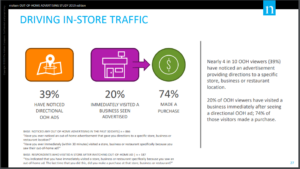 · Adults ages 16 – 34 is the demographic most engaged with OOH advertising, and all 15 OOH formats measured over-index among households with incomes of $100K+.
Index tables are incorporated in the report appendix to allow easy identification of OOH formats that generally offer the best targeting of key demographic groups. It's important to remember the study is a national survey, so these indexes can vary significantly based on unique and special market conditions in individual DMAs and CBSAs.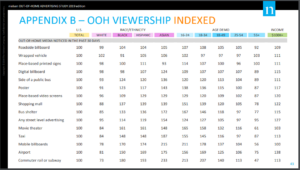 OAAA will host a member webinar reviewing the 2019 Nielsen OOH Ad Study on July 17 with Nielsen VP Diane Williams. Available today is a video of her OOH Media Conference presentation of the research report.
Source: Nielsen