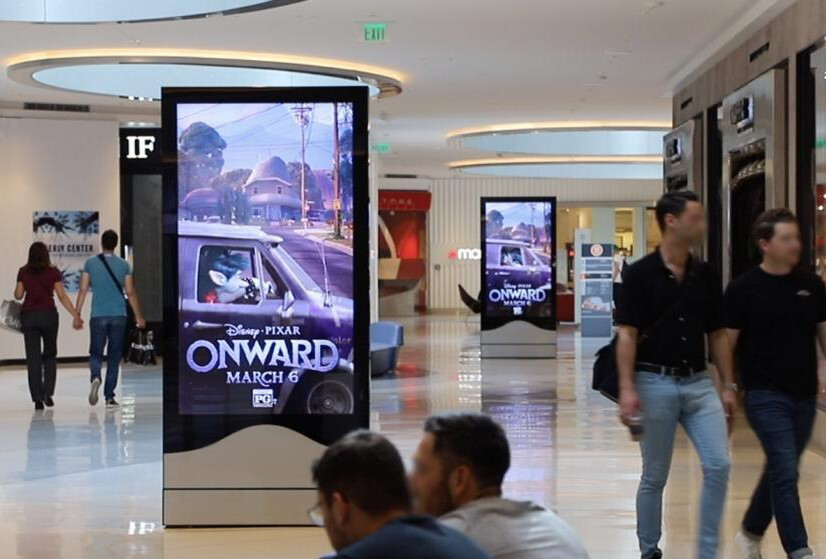 Findings from Solomon Partners' 2023 U.S. Major Media Advertising Effectiveness Analysis show OOH ads produce significantly higher consumer ad recall compared to live and streaming television, podcasts and radio, print, and online advertising. The analysis, an aggregation of publicly available studies on advertising recall from 2017 to 2022, finds OOH generates the highest recall across both printed and digital formats.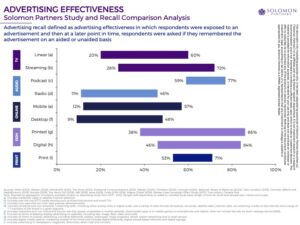 Underscoring the importance of OOH in the media mix, Solomon Partners' analysis parallels recent research findings from The Harris Poll showing that almost half (49%) of adult consumers are noticing OOH ads more than one year ago. Harris Poll research from 2022 also found 85 percent of consumers who view OOH ads find them useful.
OOH's massive reach, unskippable presence, and unrivaled creative canvas combine to generate high resonance with consumers. Excellent creative maximizes advertisers' ability to generate consumer impact with OOH, and OAAA offers several resources to assist members with their clients' creative efforts:
In their February 2022 review of major media CPMs, Solomon Partners found OOH ad buys provide significantly more value in terms of reach versus television, radio, and print, as well as most online advertising. OAAA members can access their CPM analysis here.
OOH's ability to reach mass audiences and generate high ad recall are two key reasons why MAGNA projected OOH as the fastest growing medium in 2022, even outpacing the growth of digital media. In addition, MAGNA has OOH forecast for seven percent growth in 2023, almost doubling the pace total media growth overall.
Source: Solomon Partners, The Harris Poll, MAGNA