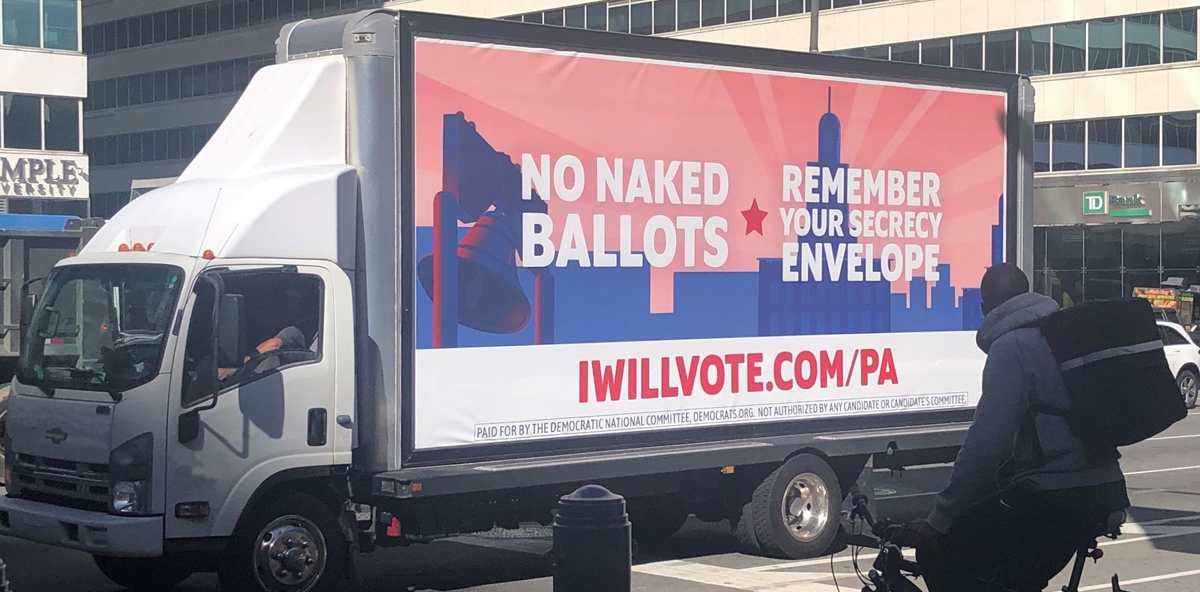 Projections for 2022 political ad spend ($9 billion) indicate a record year for midterm elections, and OOH certainly reflects that forecast. OOH political ad spend jumped 113% in Q1 2022 over Q1 2021, and 90% over the last midterm election cycle in Q1 2018.
Examining the latest OAAA-Harris Poll research reveals why OOH is becoming a part of more political campaigns than ever before. OAAA will share the results of the complete Harris Poll Q2 consumer research, including the political ad sales section, in our member webinar on July 20 at 2 pm EST.
In the interim, OAAA members can access the political category Infographic and the highlights below reveal OOH's strategic value.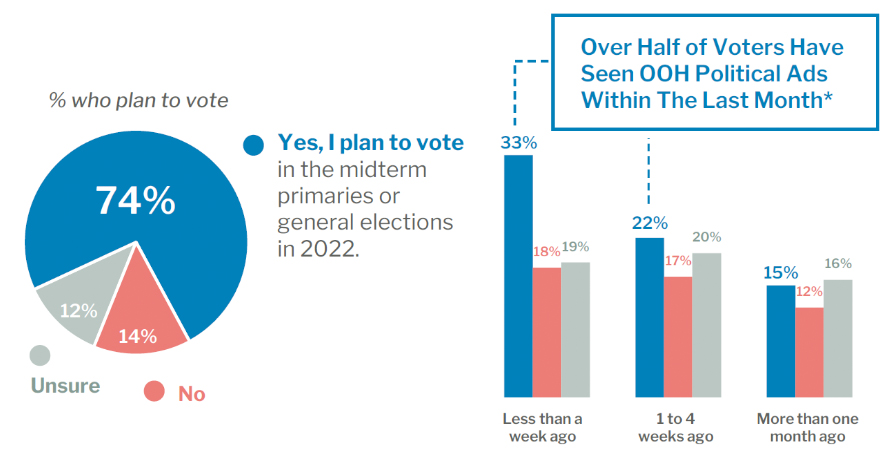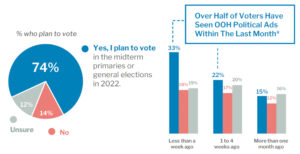 Critical data points to help OAAA members chart a course to maximize this opportunity include:
65% of OOH political ad spend was placed in the third and fourth quarters from 2012 – 2021, including 40% in the fourth quarter alone.
Almost ninety percent (88%) of all OOH political ad spend is from local and state campaigns.
Key states for US Congressional and Senate races are AZ, FL, GA, NV, MI, NC, OH, PA, and WI, which will put pressure on local TV and radio inventory, creating even more opportunity for OOH both within and outside of the political category.
US adults are noticing OOH at significantly higher rates than before the pandemic:

43% of adults 18+ are noticing more
59% of Millennials adults are noticing more
62% of adults in cities of 1M+ population are noticing more
63% of Gen Z are noticing more
To assist members in navigating this unique category, OAAA publishes an OOH Political Primer, and the 2022 version is available here. The contents cover:
How Political is Different from General Market Advertising
Top OOH Proof Points for Political & Advocacy Advertising
2022 Preview and OOH Political Ad Spend Opportunities
OOH Political Case Studies
OOH Political and Advocacy Campaign Ad Examples
As the OOH industry works to build even greater political ad spend success, it's imperative to understand the category's uniqueness. OAAA's Political Primer and additional resources, including the list of political media agencies and organizations, are highly useful tools to help members in their efforts to educate campaigns on the viability of OOH as part of their political media strategies.
SOURCE: The Harris Poll, Kantar