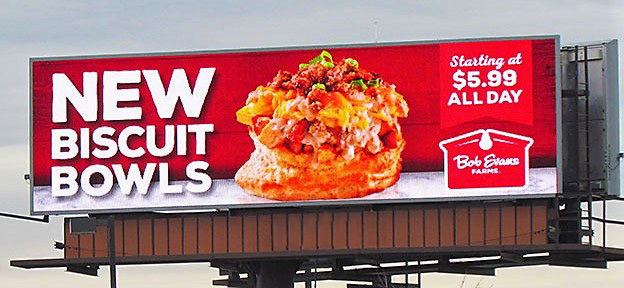 Cuebiq's just-released Footfall Attribution Benchmarks report examines how different marketing channels impact store visits. The report tracks what motivates brick-and-mortar shoppers, as this crucial segment still accounts for about 90 percent of shopping in the US.
The report found the most powerful tool to get shoppers through doors in 2018 was out of home (OOH), with an average footfall traffic boost of 80 percent to 120 percent. Mobile-only was the channel that came in second, delivering a 10 percent to 89 percent uptick, followed by cross-device, web and mobile combined, which boosted traffic on average 6 percent to 39 percent.
Cuebiq's report also found driving store traffic was significantly less expensive for brands in 2018 than the year before. In 2017, on average, brands spent $23.05 to induce one additional store visit, compared to $13.71 last year for a savings of $9.34 or 40.5 percent. While cost per incremental visit (CPIV) was significantly less on average, which is a good thing for marketers, perhaps equally important was the finding that the OOH channel helped motivate shoppers through doors more than any other vehicle.
OOH is everywhere and essentially cannot be ignored, along with its likely proximity to a retailer, are reasons for the powerful impact on consumer behavior. Cuebiq researchers also pointed out that OOH has been benefiting from advancing technology and access to more data. Advertisers increasingly have more control over the ad experience in DOOH, as more venues enable dynamic messaging insertion. This ability to adapt the message and maintain relevance with the consumer makes OOH appealing to more brands than ever.
The Cuebiq report parallels another study comparing the ability of OOH and digital media to drive consumer action. The Nielsen Online Activation Study found OOH was the most efficient channel in driving online activation when compared to banner ads (along with TV, radio and print).
You can learn more about OOH attribution research at the OOH Media Conference + Expo next month in Las Vegas. Professor Rick Wilson will share his analysis of 50 OOH attribution case studies, and OAAA members Cuebiq and InMobi will present their primary research reports on the impact of OOH with national grocery and QSR brands.
Source: Cuebiq, Marketing Dive, Nielsen