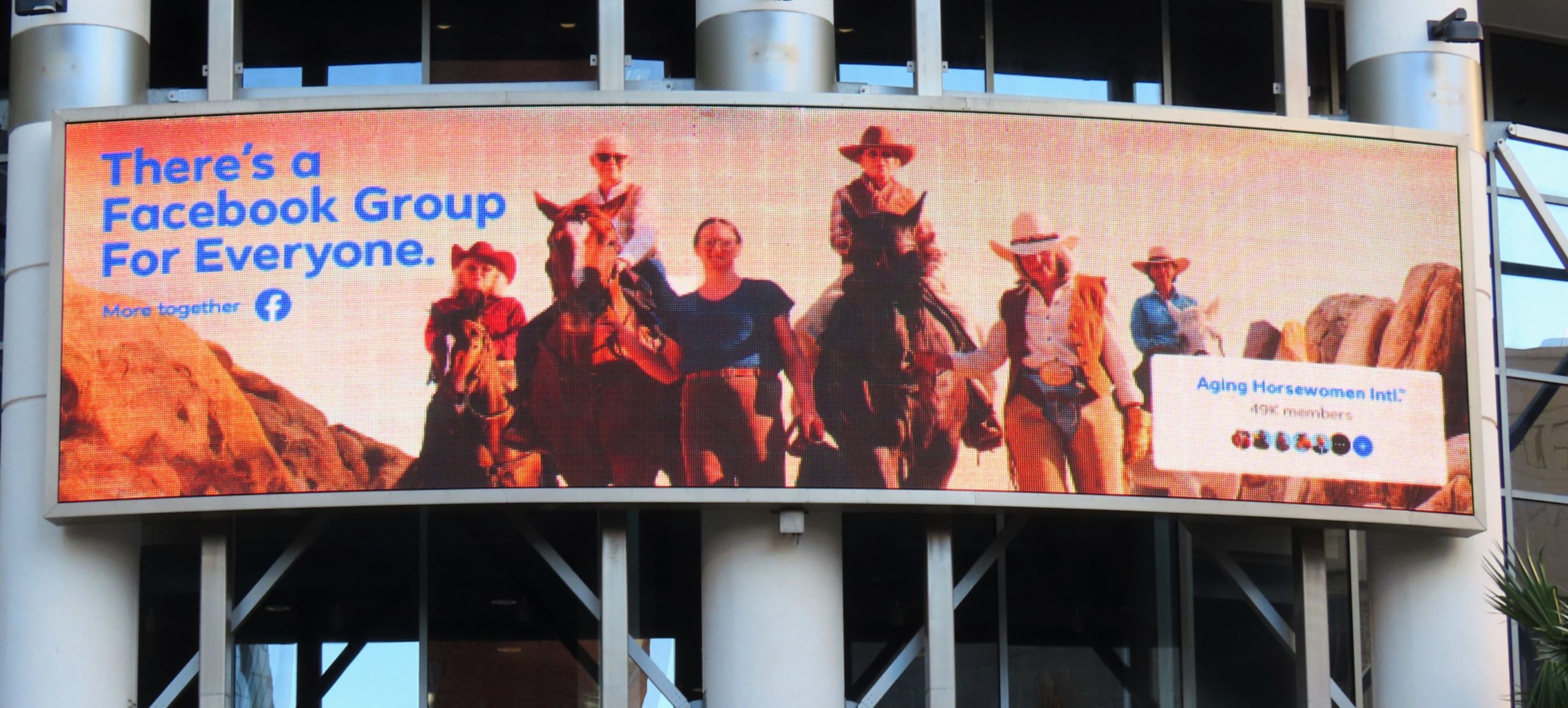 Most advertisers invest in social media to generate consumer engagement, prospects and sales, while others pay for social media exposure because their competitors appear in the platforms. OOH delivers on these same metrics, but often with improved results (source: Nielsen):
OOH reaches 90% of US travelers ages 16+ in a month, and 80% in a week.
81% of these travelers engaged with the messaging in the past month, and 40% of them report looking at the messages either all or most of the time.
39% of these travelers have noticed an advertisement providing directions to a specific store, business or restaurant location.
20% of these travelers have visited a business immediately after seeing a directional OOH ad, and 74% of those visitors made a purchase.
Plus, with OOH competitors typically don't appear in adjacent ads. Here are several additional benefits OOH offers advertisers who utilize social media advertising:
With OOH, the advertiser knows exactly how a campaign will be executed. The OOH plan has start and stop dates, and details how many impressions will be generated. Social media start and stop dates, and total impressions generated are typically estimates due to the primarily programmatic nature of the buys. There is less of a guaranteed plan for social media.
With printed OOH formats, the advertiser knows they will own the location 24/7 for the duration of the campaign without any worry about sharing space with competitors. The issue of competitive clutter is often cited as one of the biggest disadvantages with social media. Similarly, digital OOH delivers a plan for consistent exposure determined in advance, and is not subject to changing rates that afflict social media.
In order to create maximum results, social media efforts require ongoing time and effort to monitor, which many small business owners cannot efficiently deliver. OOH does not require ongoing monitoring once a campaign has been initiated.
OOH audiences are 100% human (no bots) and don't have the viewability issues plaguing much of the social media ecosystem.
OOH can't be delayed, skipped, or turned off. It's immediately available in the environment, consumers don't need to log on or open an app to view the ad.
OOH is a form of advertising more favorably viewed by consumers than social media ads because OOH is not content-based. Hence, OOH doesn't disrupt the consumer experience (source: Morning Consult).
Still, there are many points to consider about the positive convergent use of OOH and social media:
OOH is a one-to-many medium while social media is a one-to-one medium. Both are important. OOH helps cast the widest net possible to capture a target audience, while social media allows delivery of messaging intended for specific individuals. Used in combination, OOH and social media create a powerful media plan. US adults 18-64 who have travelled by vehicle in the past week and regularly notice OOH ads are 28% more likely to engage with social networking sites (source: MRI/Simmons).
The biggest player in the social media space, Facebook, relies on OOH to market its products and services, and is among the top twenty spenders in OOH (source: Kantar). In fact, a recent study by Kantar and Accenture, showed Facebook ads were most effective when paired with OOH. The study found using a combination of the two channels extends the reach of campaigns to a broader and younger audience and helps advertisers more efficiently reach their objectives.
Two-thirds of US travelers, ages 16+, report OOH ads have prompted them to take some sort of action on their mobile device  (source: Nielsen) including:

45% who searched for more information about the advertiser
33% who accessed a coupon or discount code
32% who visited an advertiser's website

OOH is more efficient in driving online activation than TV, print, radio OR banner ads (source: Nielsen).
How are people responding to out of home ads?

In 2019, the five most popular social media apps (noted below, by reach) utilized OOH in their media mix to promote their platforms (source: Statista).