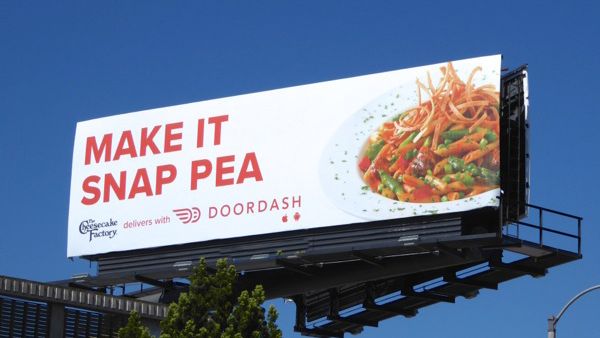 OOH advertising revenue rose 6 percent in the first quarter of 2019 compared to the previous year, accounting for $1.78 billion. The revenue increase marks nine years of consecutive growth for the OOH industry.
There has been a marked rise in direct-to-consumer ad spend, along with continued use by major tech brands, both being driven by OOH's effectiveness in driving digital engagement. Digital OOH represented 28 percent of total OOH during the quarter.
Four of the top 10 product categories posted increases equal to or greater than the overall quarterly increase including: Insurance & Real Estate +18.2 percent, Media & Advertising +13.4 percent, Miscellaneous Local Services & Amusements +7.8 percent; and Financial +6.0.
Ranked in order of OOH spending, the top 10 advertisers in the first quarter were McDonald's, Apple, Geico, Amazon, T-Mobile, HBO, Warner Bros Pictures, Google, Chevrolet, and American Express.
Twenty-nine of the top 100 OOH advertisers more than doubled their OOH spend from the first quarter of 2018 including: Door Dash Food Delivery, Cisco, LVMH, Groupon, Pluto TV, EA (Electronic Arts), LogMeIn.Com, Vimeo, Tazo, Stitch Fix Clothing Store, Michigan Hotels and Resorts, Uber, New York City Department Of Health & Mental Hygiene, Allstate, Salesforce, Deloitte, Target, Redfin Real Estate, Amazon, T-Mobile, TD, CNN, CBS, Paramount Pictures, Anheuser-Busch, Warner Bros Pictures, Spotify, Hulu, and 20th Century Fox Pictures.
MAGNA projects an increase of 2.8 percent for OOH in 2019, so the strong first quarter provides a very healthy start to meeting or exceeding their estimate.
Source: Kantar Media, OAAA, MAGNA