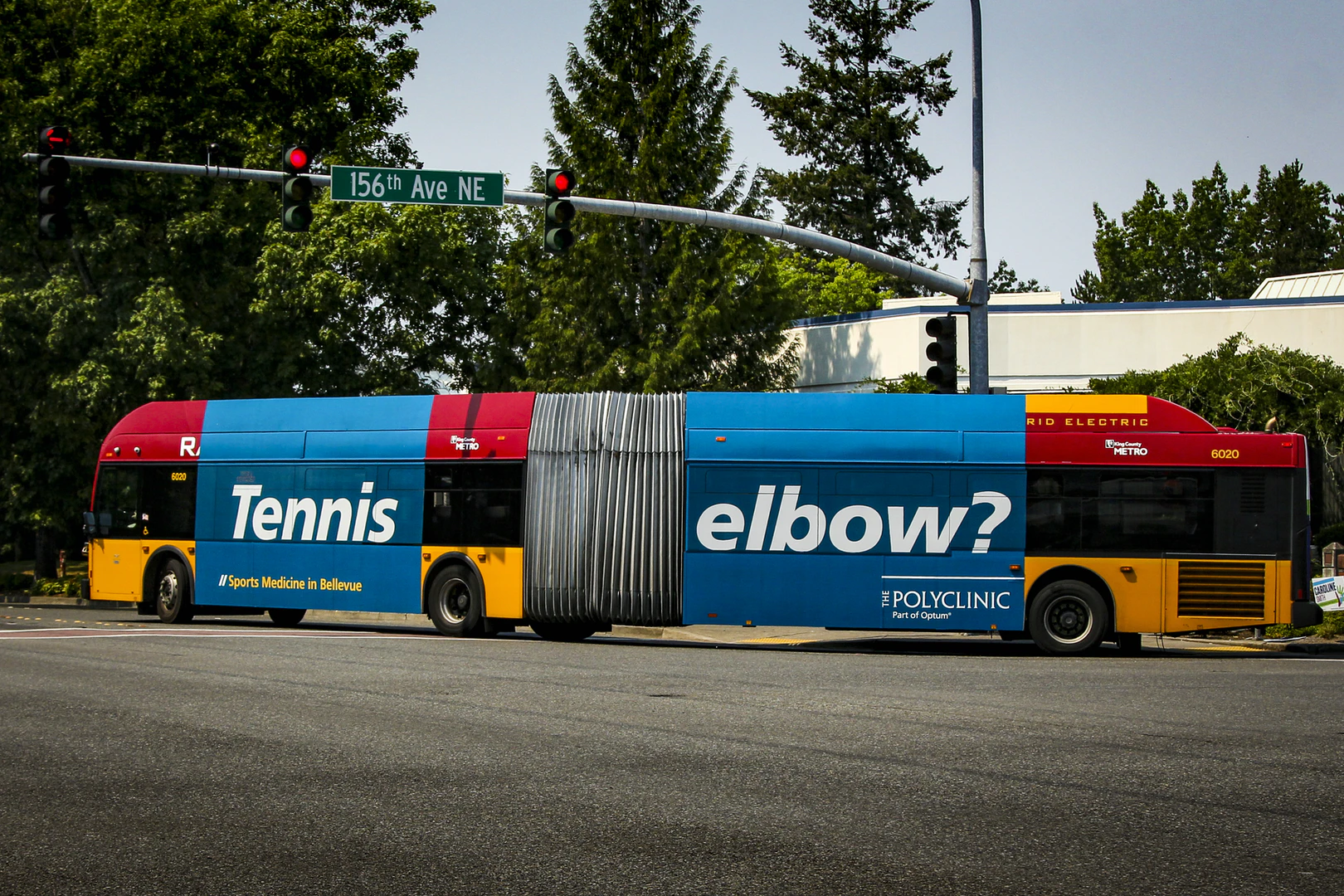 The latest research from OAAA and The Harris Poll revealed almost half (49%) of adult consumers are noticing OOH ads more than a year ago, but an even higher number (58%) have recently noticed ads for healthcare services. Healthcare services fall within the largest industry category for OOH ad spend, Miscellaneous Local Services and Amusement. OOH ad spend for healthcare services (hospitals, clinics, nursing homes, physicians, dentists, eyecare, pharmacies) is up 13 percent the first half of 2022. Hospitals and clinics are the largest segment of spend and are up 14 percent January – June 2022.
The Harris Poll study found that key consumer segments are noticing OOH healthcare service ads at even higher rates than the 58 percent of adult consumers, and these include:
78% of Gen Z
74% of Millennials
72% of Urban residents in cities of one million plus population
65% of Men
62% of Urban residents in cities under one million in population
62% of adults in the Northeast US
Since 2020, public health has been a major societal focus unlike any other period today's consumers have experienced. It's no surprise then that most people have a heightened awareness of their healthcare needs, and OOH ads are engaging them at high rates. Over three-quarters (76%) of consumers who recently noticed OOH healthcare ads were prompted to take action, as noted in the chart below.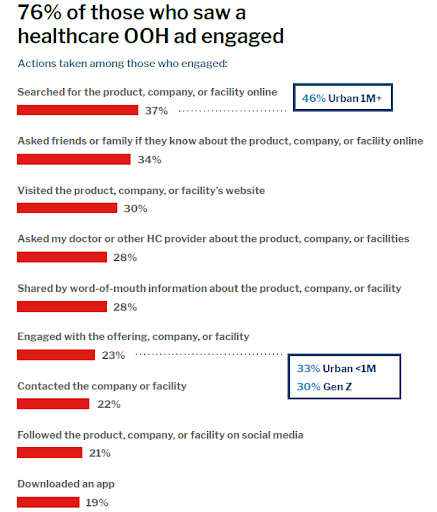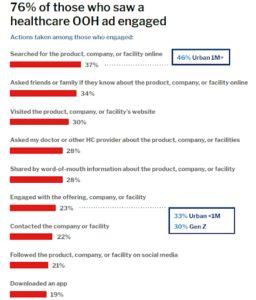 The research also highlights the types of OOH ad messages most likely to engage consumers interested in healthcare services. To leverage these important insights and help your clients maximize engagement with their target market, OAAA members can download the full Q4 Harris Poll study and healthcare services Infographic.