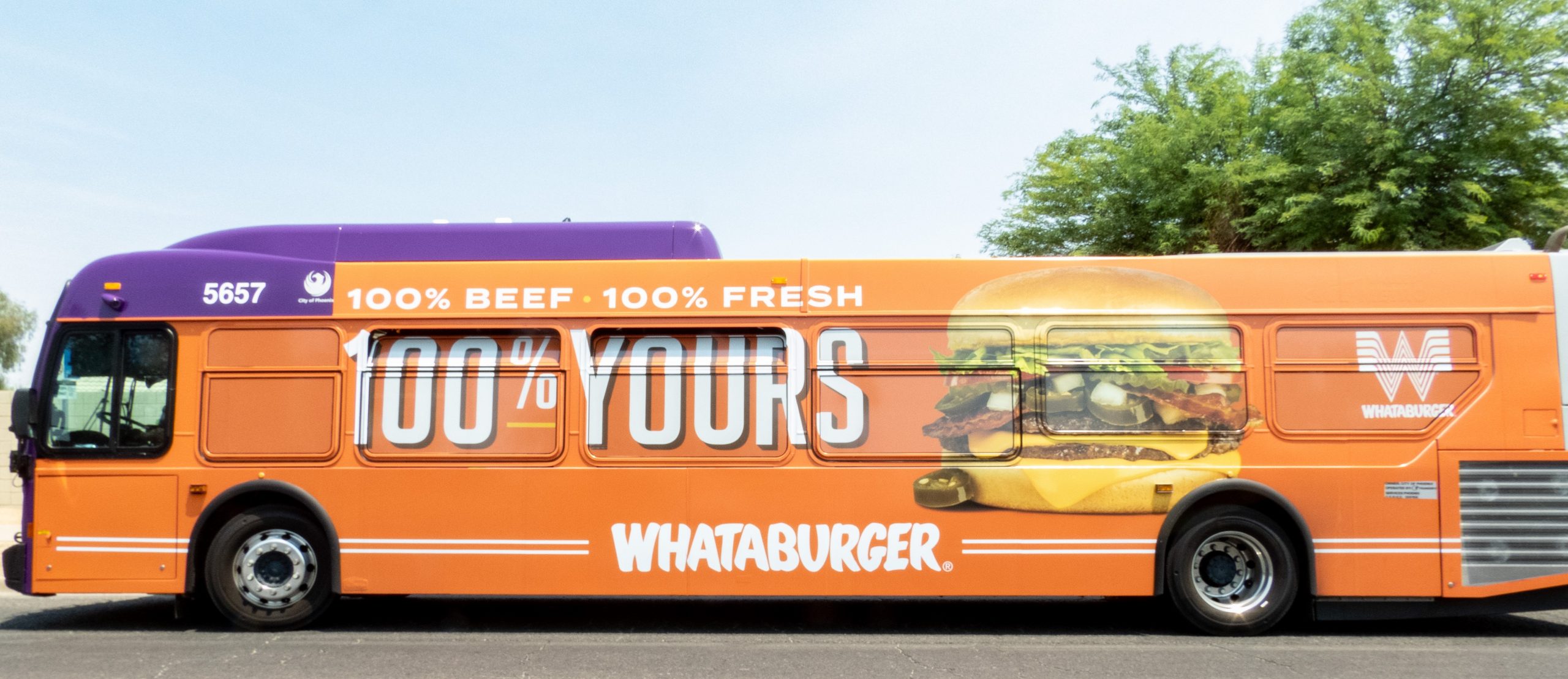 The QSR category produced a solid 7.3% increase in OOH spend in 2021, and the latest OAAA-Harris Poll research showcases why OOH is an important component of the fast food media mix. McDonald's is the classic OOH case study, having earned the top spot in OOH spend for almost the entire past two decades.
OAAA will share the results of the complete Harris Poll Q2 research, including the QSR portion, in our member webinar on July 20 at 2 pm EST. In the interim, OAAA members can access the highlights in the Infographic and below are results underscoring the value of OOH.
Among US adults 18+, 60% of consumers recently noticed OOH ads for QSR restaurants, and the following consumer segments have an even higher notice rate:
77% of Gen Z
76% of Millennials
69% of Urban residents in cities of one million plus population
65% of Men
62% of Urban residents in cities of under one million in population
And notice of OOH QSR ads leads to in-store purchases and online activation as shown in the chart below.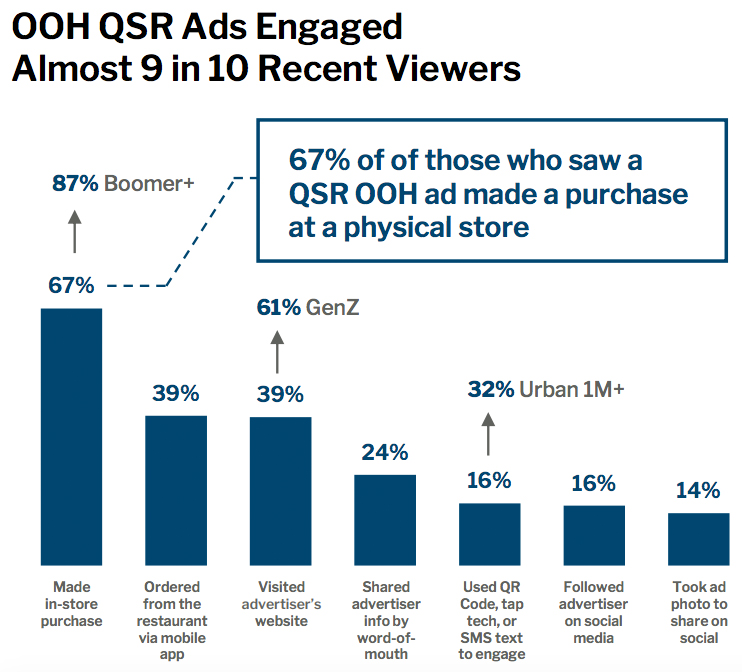 For complete research results, be sure to register for the OAAA – Harris Poll Q2 Consumer Insights and OOH opportunities webinar today.
Source: The Harris Poll, Kantar