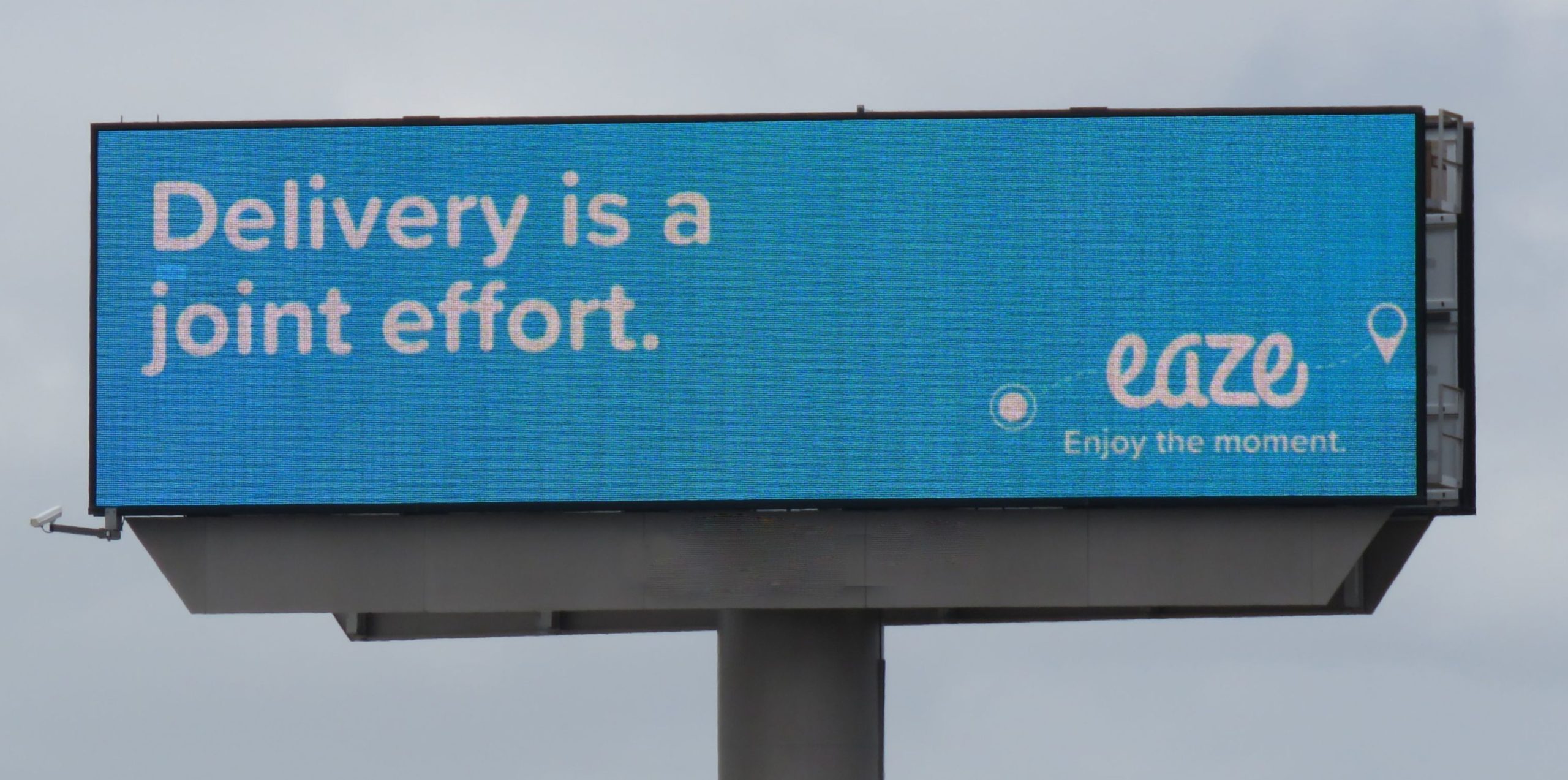 This week's OAAA Outlook newsletter, released on Monday, is the annual OOH Facts & Figures issue. It showcases the impressive success the industry achieved in 2018, and examines the promising projections for the near-term future.
Below are highlights, but the full issue includes the lists of Top 50 OOH markets by spend and share, plus much more.
OOH Ends 2018 With Strongest Quarter In A Decade
Fourth quarter 2018 produced the strongest quarterly growth for total media ad sales in 18 years (almost +12%). The winners in 2018 were OOH (+4.5% to $8 billion) and paid search (ad sales up +23% to reach $54 billion). OOH had its best quarter in more than a decade (+7.2%), partly due to the significant increase of ad spend from the technology sector. OOH is the only linear media type to experience consistent organic revenue growth.
2018: 35 Consecutive Quarters of Growth
OOH experienced increases in all four primary formats – billboards, street furniture, transit, and place-based. Among the top revenue categories, those with the greatest growth increase in 2018 included Government, Politics and Organizations +14.6 percent; Insurance and Real Estate +14.6 percent; Schools, Camps and Seminars +13.2 percent; Miscellaneous Local Services & Amusements +8.2; Retail +6.6 percent; and Financial +6.2 percent.
Digital OOH is the Biggest Driver
OOH will continue to be the only traditional media format to show growth in 2019, and MAGNA expects it to rise by +2.6 percent during the year. Digitization is leading the growth for total OOH, and digital OOH represented 29 percent of the total in 2018. MAGNA projects an 8.8 percent increase for digital OOH in 2019, or more than triple their projected increase of 2.6 percent for total OOH.
Tech Brands Lead the Way
Of the top 100 OOH advertisers in 2018, one-quarter were from the technology sector and include the FAANG businesses (Facebook, Amazon, Apple, Netflix, and Google). Ranked in order of OOH spending, the top 15 advertisers in 2018 were Apple, McDonalds, Geico, Netflix, Google, American Express, Metro By T-Mobile, Amazon, M&Ms, Chevrolet, Facebook, Universal Pictures, Coca-Cola, AT&T and Comcast. Apple and McDonald's have retained the top two positions for the sixth consecutive year.
OOH Future Looks Strong
As Mark Boidman of PJ Solomon says, "OOH is the only media channel where technology is a true friend." OOH NAR grew by an average 4 percent in the last five years while all other non-digital media categories were flat (TV, radio) or declining (print). OOH is forecast to grow an average of 2.5 percent annually over the next five years. The success of OOH is largely caused by technology innovation (digital units, audience measurement), plus sales and marketing efforts. OOH has also been largely immune from the decline in reach and/or consumption that affects television, print, radio and even digital display to various degrees, especially among younger audiences. Other factors impacting OOH's future success include:
OOH reach and audience are holding. Contrary to all other traditional media categories, OOH reach and audience has not declined in the last ten years. Contrary to editorial media that require active consumption, OOH hits passive, captive viewers. Campaigns are viewable, but they cannot be skipped and cannot be blocked.
Audience Measurement keeps improving. In the last ten years, audience measurement has evolved from measuring "opportunity to see" to actual impressions, to qualified impressions. OOH is gradually providing a level of accountability that is comparable to television and digital media.
Creativity. Both static and digital OOH media attract some of the best creative work in advertising and the rise of digital has not reduced or diverted talent from static creative.
OOH is affordable. OOH is the second most affordable medium in the US, after online display, according to PJ Solomon. in most of the 50 markets analyzed. It is significantly less expensive than television and print.
Digital inventory increases yield (revenue per location). When an existing OOH unit is converted to digital, the revenue of the location is almost automatically multiplied.
Digital attracts new categories of advertisers. The technology sector has dramatically increased spending in OOH, partly due to digital offerings, along with the fast-growing direct-to-consumer and cannabis categories.
Source: MAGNA, Kantar Media