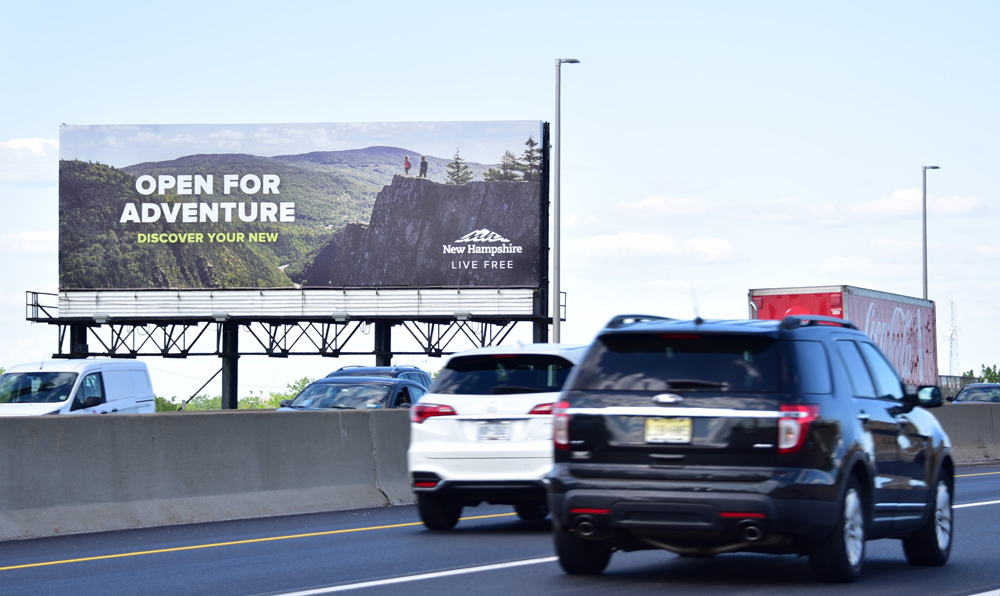 With the success of the US vaccine roll out, Americans are ready to travel again this summer. "Consumer Insights and Intent: Q2 2021 Summer Travel," the latest new research report from OAAA and The Harris Poll, highlights the many opportunities for OOH this summer with 51 percent of US adults planning to travel as much or more than pre-COVID. Almost half (42%) of adults are planning for at least two weeks of vacation travel.
According to the study, the car is still viewed as the safest mode of transportation during the pandemic (95%), and Americans are growing significantly more comfortable with other forms of transportation compared to last Spring: planes (59%), trains (56%), and ride share (50%). US adults also say they are more comfortable flying now than they did earlier in the pandemic (64%), especially younger generations (77% Gen Z, 70% Millennials) and urbanites in cities of 1M+ (80%).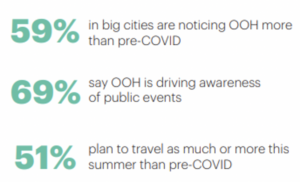 After a year of social distancing, over two-thirds of adults (68%) are likely to take a weekend getaway – especially Millennials (77%), and 55 percent are likely to vacation at a resort or beach, while 49 percent are likely to take a camping trip. More than half (51%) of urbanites in cities of 1M+ will be going out of town to attend a concert, sporting event, or theatre show. In fact, more than half (56%) are expecting to travel 400+ miles round trip across the U.S. this summer, many with their eyes set on the great outdoors; (69%) say they are somewhat/very likely to visit beaches and lakes and (50%) are somewhat/very likely to visit National/State parks (including 59% of those living on West Coast). Most travelers plan to stay at hotels (58%), and younger consumers are more likely to stay at rental properties (35% Gen Z and 30% Millennial vs 19% Gen X and 11% Boomers).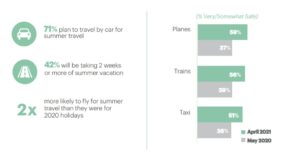 Click here to access the full report, executive summary, and infographics.
Source: OAAA, The Harris Poll