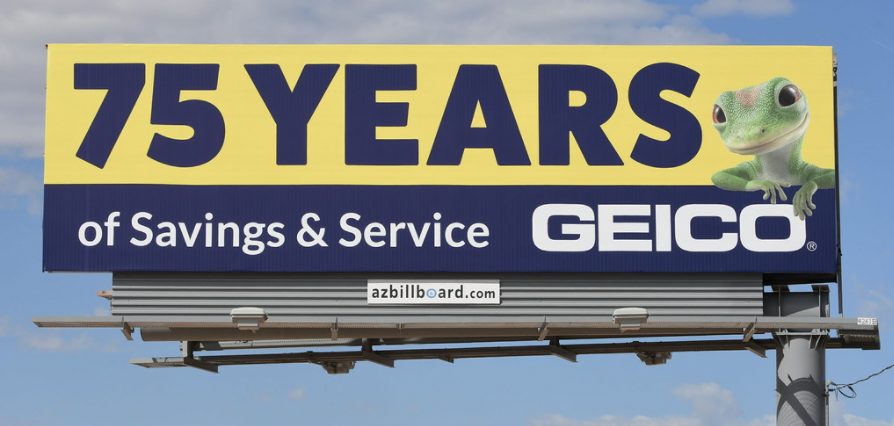 MegaBrands is a comprehensive review of the largest national advertisers in both OOH and total media. The report reviews the top 100 OOH advertisers and top 100 total media advertisers, along with their ad spend by medium, and ad agency relationships.
Ranked in order of OOH spending, the top 20 advertisers in 2020 were: McDonald's, Apple, Geico, Amazon, HBO, Coca-Cola, Allstate, Anheuser-Busch, Comcast, American Express, Cracker Barrel, Google, Netflix, Dunkin, MillerCoors, Verizon, Facebook, Blue Cross & Blue Shield, Disney, and Universal Pictures.
McDonald's has been among the top two OOH spenders since 1999, and Apple has been among the top three for eight consecutive years.
Twenty-one of the top 100 OOH spenders were technology or direct-to-consumer brands including: Amazon, Apple, AT&T, Comcast, Cox, Dell, DraftKings, Facebook, Google, Hulu, Netflix, Oatly, PayPal, Quibi, Redfin, Samsung, Sprint, T-Mobile, Uber, Verizon, and Zoom.
Despite the pandemic, over one-quarter of the top 100 OOH advertisers increased their annual OOH spend from 2019, including (ranked in order of percentage increase): Quibi, PayPal, US Census Bureau, Oatly, Political Campaigns – State & Local Offices, AdventHealth, UnitedHealth, DraftKings, iHeartRadio, Wendy's, Jack In The Box, Humana, University of California, Rubenstein Law, Ralphs, Menards Building Supply, Raising Cane's Chicken Fingers, Publix, Allstate, WeatherTech, AHF AIDS HealthCare Foundation, New York City Department Of Health & Mental Hygiene, Love's Travel Stops & Country Stores, Virginia State Lottery, Ralph Lauren, and Dunkin'.
The top five revenue categories in 2020 included Local Miscellaneous Services & Amusements, Retail, Insurance & Real Estate, Media & Advertising, and Restaurants. Government Politics & Organizations, which was number six in revenue, was the best performing category in comparison to 2019, fueled by a 275 percent increase in OOH political ad spend.
OOH achieved revenue of $6.1 billion in 2020. OOH revenue by category, which reflected the dramatic shifts in consumer mobility patterns in 2020 due to COVID lockdowns and restrictions, ranked in size as follows:
Billboards: 78% of total OOH revenue
Transit: 13% of total OOH revenue
Place-Based: 5% of total OOH revenue
Street Furniture: 4% of total OOH revenue
The digital OOH sector declined to 26 percent of total OOH spend in 2020, largely due to the nationwide closure of movie theaters which produced a 90 drop in Cinema revenue. Other digital place-based locations were similarly impacted by closures or constrained operating conditions such as arenas and stadiums, restaurants and bars, and health clubs.
The MegaBrands report is divided into six sections:
2020 OOH Industry Revenue Overview
2020 Top 100 OOH Advertisers
2020 Top 100 Overall Advertisers
2020 Agency List – Top 100 OOH Advertisers
2020 Agency List – Top 100 Overall Advertisers
OOH Specialist and Agency Overview – including agency family associations
Source: OAAA, Kantar