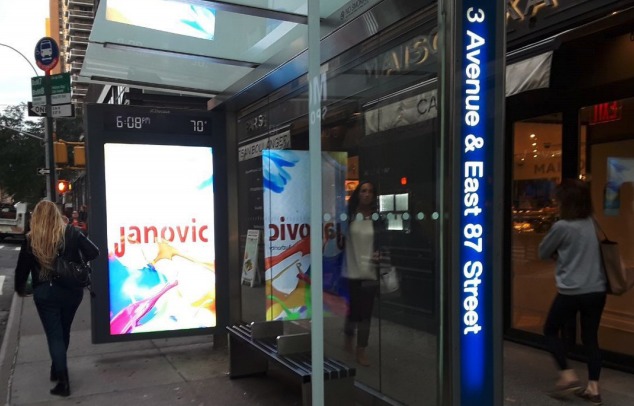 While 2020 was a year like no other, OOH met the challenges of the pandemic by keeping our clients engaged with their consumer audiences. Showcasing the COVID-driven innovation and the ability to drive results in the most challenging economic conditions is a key to OOH's recovery in 2021. MAGNA and GroupM have both projected OOH will be the fastest growing medium in 2021, even outpacing digital media growth. More than ever, OOH sales teams know the medium works, and they also know the power of an advertiser testimonial.
The OAAA local case study library contains a wide variety of advertiser success stories and the annual contest adds more every year. Your 2020 local success stories not only created results for your clients and generated renewals, but they also give you a chance to earn extra cash and have your work featured in the OAAA/Geopath OOH Media Conference April 13 – 15, 2021.
This is the sixth year of the local case studies contest to generate quantifiable proof of the value of OOH within local ad communities.
Here are the eligibility requirements:
Campaigns can be entered by any account executive or sales manager of an OAAA or Geopath member media company.
Eligible campaigns must have been posted between January 1, 2020 and December 31, 2020. There is no limit to the number of entries a member can submit.
The campaign must have featured a purely local advertiser – no national or regional campaigns are eligible unless they were contracted locally and appeared in a single market.
The campaign must have quantifiable results (e.g., increased sales by a certain number or percent, generated a specific number of consumer responses to the promotion, produced a percentage increase in traffic to the advertiser's website, generated a certain number of social media postings, etc.). Only entries with quantifiable results will be considered.
All submissions must be received no later than February 19, 2020.
All submissions will be evaluated for meeting the criteria above. Those submissions that meet the criteria will be judged, then OAAA and Geopath will award to the top six entries:
Five individual $250 prizes
One grand prize of $1000 and feature at the OAAA/Geopath OOH Media Conference in April 2021.
To submit your entries today, go to the entry portal for your chance to win cash and exposure for successful work!
OAAA will post all qualifying submissions to the local case studies section of the OAAA website for use by all members. Last year's contest generated almost 70 entries, including the grand prize winner, Janovic Paint & Home Decorating Stores, produced by Lindsey Plakoris of JCDecaux. Lindsey's outstanding work is just one of almost 700 case studies available on the OAAA website, of which over 215 are explicitly local case studies.