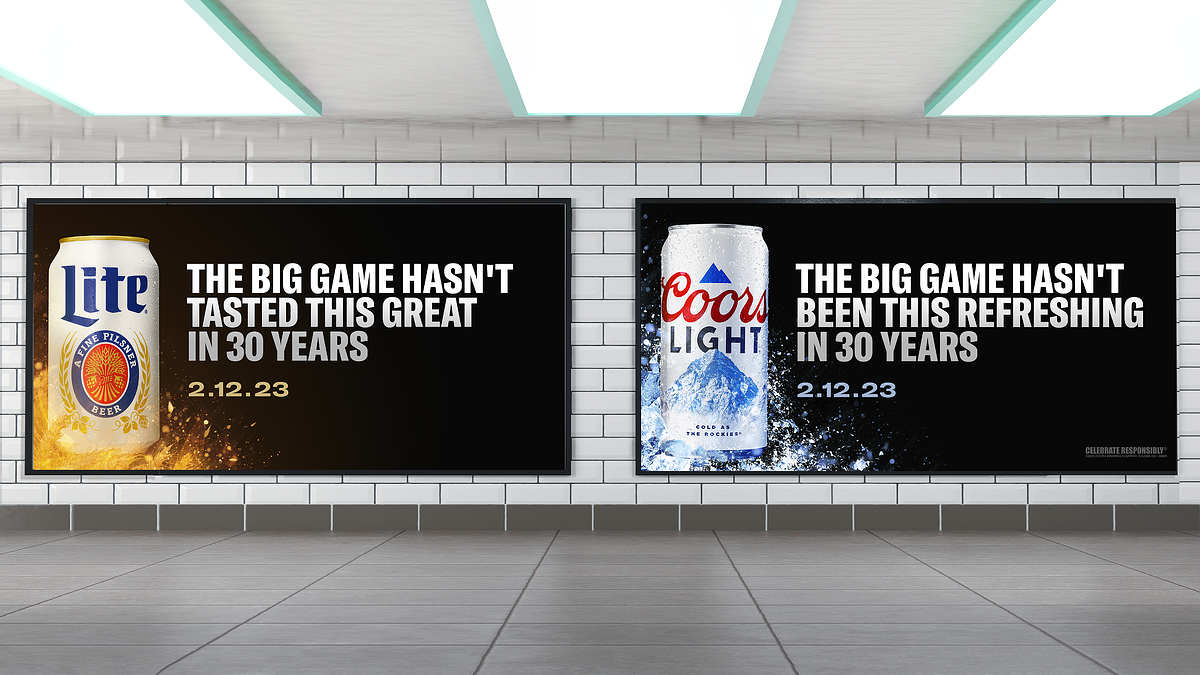 OOH Delivers the Top 27 US Markets and Almost One Billion Impressions with Four Weeks of Exposure for the Cost of a Super Bowl Ad
While the Super Bowl tends to be one of the largest advertising events each year, viewing audiences for the fleeting, $7 million 30-second spots are waning. From the perspectives of both media planning and consumer research, there are many compelling reasons why advertisers should view OOH as a highly effective alternative.
MEDIA PLANNING
To demonstrate the power of OOH against one of the most-hyped annual media events, we analyzed the contours of a $7 million investment in OOH media. The fastest-growing segment of out of home is digital OOH, so we examined an all-digital OOH programmatic buy based on the $7 million budget and 600 TRPs (150 per week) over four weeks.
OAAA partnered with Place Exchange and using their PerView solution for measuring OOH reach, frequency, and impressions we found: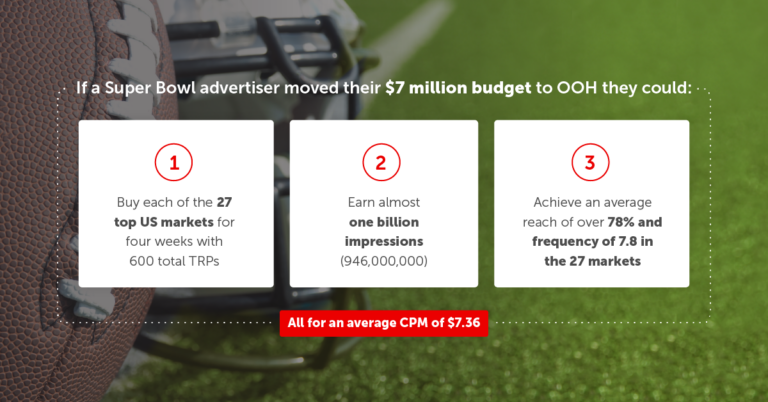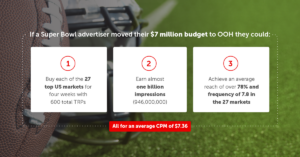 CONSUMER RESEARCH
While the Super Bowl certainly makes a splash, it's a flash in the pan when compared to OOH exposure. Consumers encounter OOH during their daily journeys in a non-disruptive manner that frequently complements their activities. OOH often serves as an information source, a prompt, even as entertainment, so consumers are more inclined to embrace it than ad-supported media.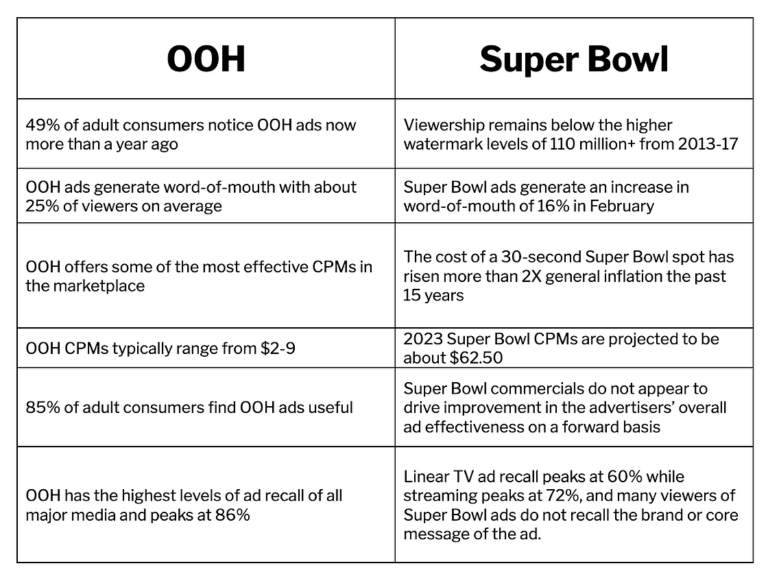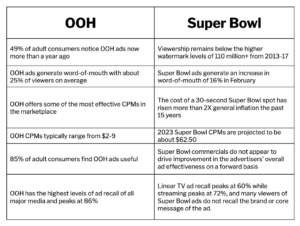 In an age where advertising ROI is more important than ever, decision-makers should consider whether they want to place their investment in a one-time, 30-second ad, or choose alternatives like continuous OOH ad exposure in dozens of top US markets for an entire month.
For brands considering Super Bowl advertising, recent research from ABX highlights why brands need to carefully examine such an investment:
Evidence does not support the hypothesis that there is a long-term effect benefit to the advertised brands. In fact, overall ad effectiveness for these brands was slightly lower for the Super Bowl ads compared to the pre & post period.
Super Bowl ad effectiveness is trending away from younger demographics groups and high growth ethnic groups, such as Hispanics. To consider the long-term value of Super Bowl advertising, these are the groups that advertisers should be attracting.
Creating effective advertising that is both memorable and profitable will always be more of an art than a science. However, there's mounting evidence that Super Bowl commercials may not actually be a sound investment, while OOH offers a highly effective alternative with ongoing local market presence and impact.
OAAA members can access the supporting Infographic and Place Exchange PerView DOOH media plan.

Source: ABX, AdAge, Solomon Partners, The Harris Poll, Place Exchange PerView, University of MN – Carlson School of Management