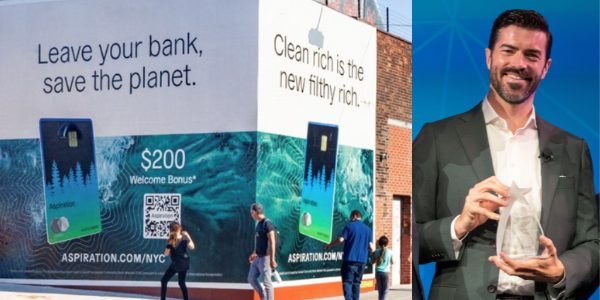 Almost every advertiser is interested in learning about marketing success, especially within their own product category. Case studies are high impact testimonials and the OAAA case study library contains almost 800 examples of how OOH creates impact and results across the US.
The seventh annual OAAA/Geopath Local Case Study Contest produced 83 entries, and the submissions showcased how OOH is being used as a strategic media element in local markets more than ever. The 2022 contest winners, representing a broad array of product categories, all incorporated data to strategically plan and analyze the effectiveness of their clients' OOH campaigns.
This year's winners were announced at the OOH Media Conference + Expo in Florida in May, and OAAA members will have the chance to hear their client success stories in our Local Case Studies webinar on Wednesday, July 27, at 2 pm EST.
Grand Prize Winner:
Aspiration – Jim Fitzgerald, Colossal Media
Five Finalist Winners:
Jack-O-Lantern Spectacular – Kathy Crowley, Lamar Advertising Company
JLo Beauty – Kenny Pober, OUTFRONT Media (presented by Victoria Mottesheard)
KPMG Federal Advisory – Donna Hughes, OUTFRONT Media
Preventive Measures – Audrey Kaiser, OUTFRONT Media
Sit Means Sit – Michael Meadors, Lamar Advertising (presented by Courtney Marcil, Samantha Orban)
Due to the cancellation of the live OOH Media Conference the previous two years, we are also including the 2021 and 2020 Grand Prize Winners in our webinar:
Tech Tank LLC – Tech Tank LLC – Lauren Coletta, Lamar Advertising Company
Janovic Paint & Home Decorating Stores – Lindsey Plakoris, JCDecaux