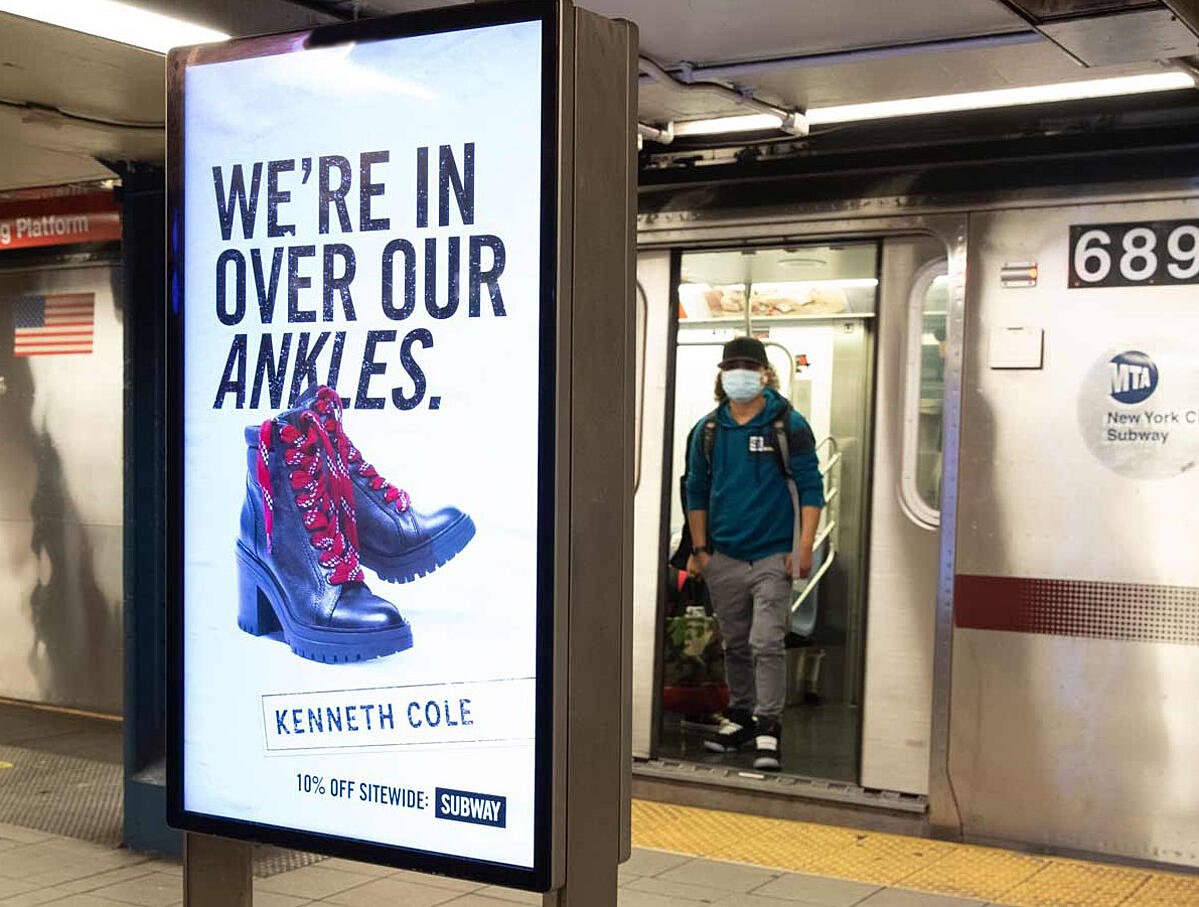 The latest consumer intent research from OAAA and OnDevice underscores OOH's unique competitive position to engage consumers when they are most likely to act – at or near points of purchase. Between the lifting of most pandemic restrictions and consumers' renewed appreciation for the outdoors, the ongoing economic recovery is producing a boon for OOH advertising. Second quarter OOH revenue spiked 38 percent over 2020, and MAGNA projects a 16 percent increase for OOH in 2021.
The OAAA and OnDevice research, "2021 Holiday Shopping and Travel: Consumer Intent and OOH Impact" reveals OOH's strength in intercepting consumers and helping to drive sales. The key findings include (among US adults 18 – 65):
70% have increased appreciation for the outdoors with relaxing of COVID restrictions
53% notice OOH ads more now than pre-pandemic

Greatest increased notice is with Adults 25-44, HHI $100K+, and in Cities of 1 million+ population

50% find contextual OOH ads of greater interest (products relevant to time of day or weather)

Greatest increased interest occurs with Adults 25-44, HHI $100K+, and in Cities of 1 million+ population
OOH's proximity to retail locations makes creative ad messages about special offers or new products and services particularly impactful.
Recent OOH ads consumers found most useful:

38% COVID-19 safety/hygiene related
31% Special offers and promotions
29% Awareness of a new business or service
The audience OOH ads most frequently engage are active, mobile, and employed, which produces a highly desired OOH viewer consumer profile.
OOH ads are considered most useful by Adults 18 – 34, and with HHI $100K+
The creative OOH advertising "canvas" cannot be skipped, blocked, or turned off, and it drives consumer engagement across a whole series of actions.
Recent consumer actions after viewing an OOH ad:

25% Searched for information on advertiser or product
23% Visited advertiser website
22% Shared by word-of-mouth about the advertiser or product
21% Made a physical purchase
20% Downloaded an app
18% Took a photo of the ad
17% Engaged with ad by QR code, tap/NFC, or text (special content, discount, etc.)
16% Made a social media post
15% Made an Ecommerce purchase
From a competitive media perspective, COVID-19 has also increased the amplification power of OOH, because it helps advertisers combat the digital device fatigue and security concerns shared by many consumers by providing another conduit for engagement.
Pandemic Impact on Digital Device Usage:
71% often tune out ads on digital devices
69% are concerned about personal security and data when shopping online
47% are trying to decrease phone, computer, or television usage/viewing
In addition to the complete study, you can download the "High Notice Rates of OOH Advertising Drive Engagement" infographic.
Source: OAAA, OnDevice.
Methodology: conducted online within the US by OnDevice from September 7 – 17, 2021 among 1,000 U.S. adults ages 18–65. Weighted to reflect the U.S. population across age, gender, and income.