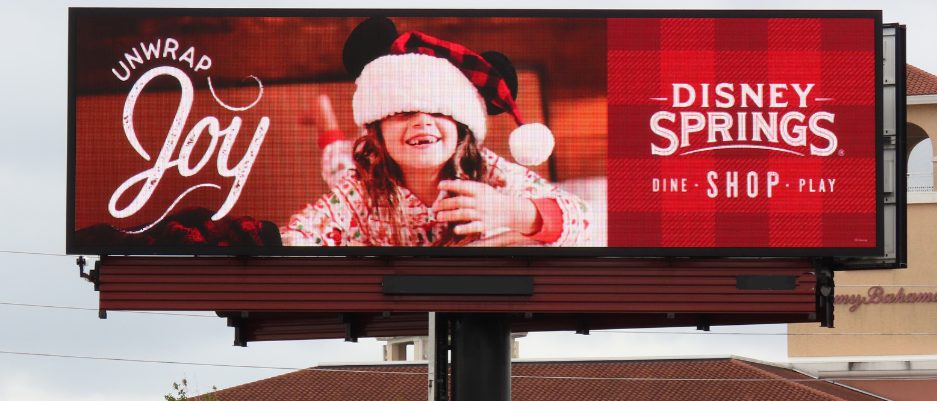 This holiday season, nearly 6 in 10 Americans (59%) plan to travel, and personal vehicles (64%) and planes (48%) are the preferred modes of transportation, according to "OOH Consumer Insights & Opportunities Q4 2022: Holiday Travel & Shopping," the latest research report from OAAA and The Harris Poll.
Among the 59% of US adults who plan to travel for the EOY holidays:
55% will travel at least 400 miles roundtrip
31% will take more holiday vacation days than last year
These journeys hold great promise for OOH, with consumers saying that out of home ads are catching their attention during daily travel and special occasion trips even more than just a year ago (+49% & +45%, respectively). In addition, a third (33%) of holiday travelers state that they will be going a longer distance than they did last year.
Inflation is having an impact on holiday shoppers, with 83 percent stating they plan to adjust their holiday shopping to account for the state of the economy. Almost half (46%) report they are planning to stick to a budget. Unsurprisingly, three-quarters of shoppers say that seeing ads about savings would be most relevant to them. However, a third (34%) expect to spend more on gifts this year compared to last – and a third (33%) of those shoppers plan to spend a lot more.
Other key findings about holiday shopping include:
24% of holiday shoppers will be shopping earlier this year compared to last
Months shoppers plan to do the majority of their purchasing:

30% November
15% October
13% spread over several months
12% December

43% plan to spend up to $500 on holiday gifts
Clothing, toys, and technology products are the biggest ticket items on shopping lists
34% of holiday shoppers plan to use online retailers more this year than last, closely followed by grocery stores (33%), big box retailers (29%), and gas stations/convenience stores (28%)
OAAA members can download both the full study and Infographic.
Source: OAAA, The Harris Poll