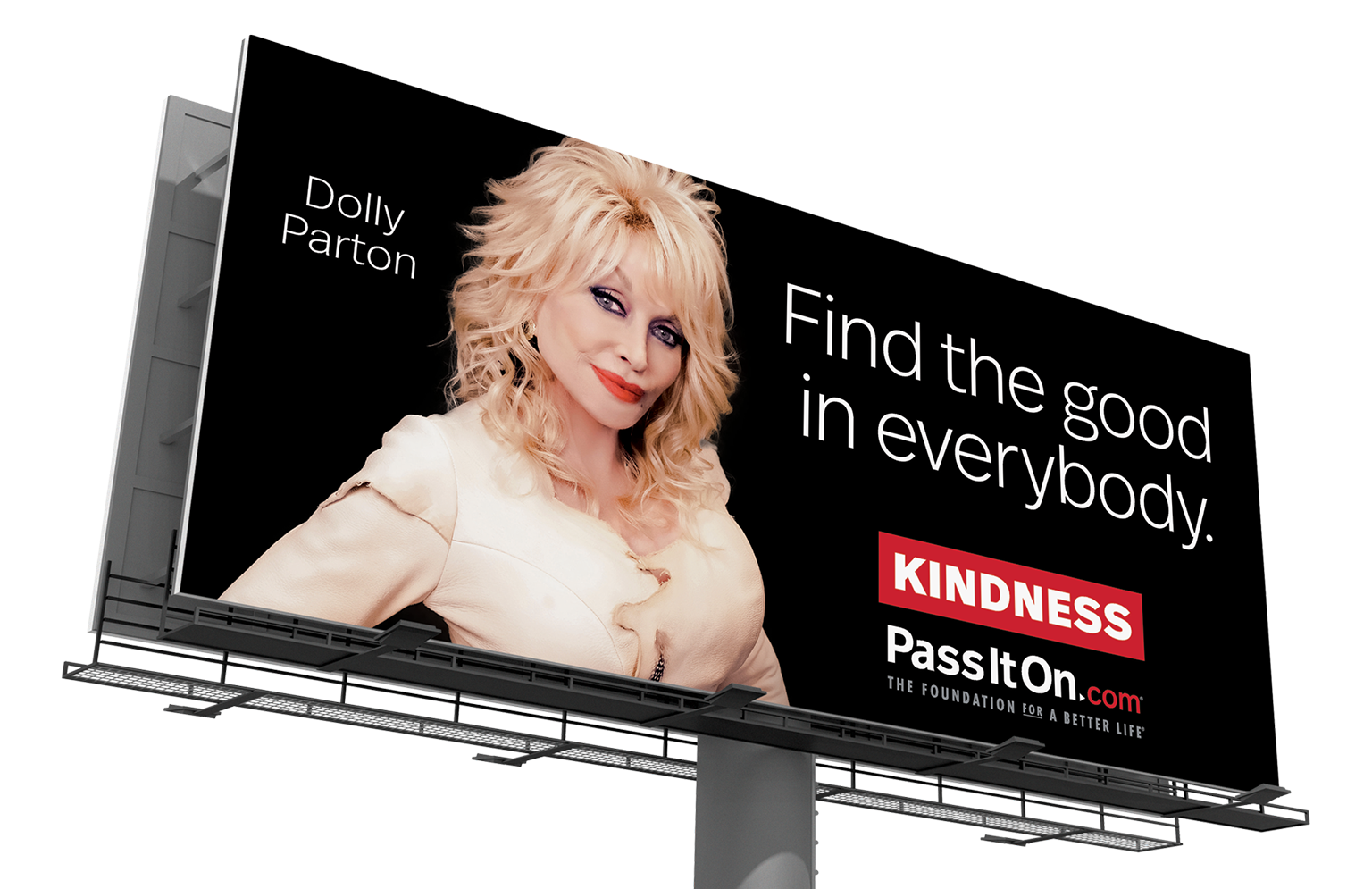 The OAAA has once again partnered with The Foundation for a Better Life to promote the "Pass It On" PSA campaign. For over 20 years, the foundation has pushed positive and uplifting messages, leaning on positive role models to inspire individuals everywhere.
The latest lineup of role models and messages are particularly relevant and inspiring:
Dolly Parton
William Shatner
Jane Goodall
Allie Newman
Other favorites include Nelson Mandela, Erik Weihenmayer and an important reminder that "the other person might be right."
As with all previous campaigns, PassItOn® will provide, and at no cost to you, standard printed bulletin, poster, and bus shelter/mall kiosk materials in the creative of your choosing. Additionally, all operators will receive a one-time posting fee per installed printed display in the amounts listed below.
Bulletins $200
Posters $50
Bus Shelters/Mall Kiosks $25
In order to receive the allotted posting fee for each installed printed display, operators must provide in PDF format: standard POP/Proof-Of-Performance photographs, a completion report, digital invoice and current W-9 to: [email protected]
Quantities are limited, orders may be partially filled. Requests for non-standard sizes or substrates will be reviewed and approved on a case-by-case basis.
This campaign is approved for unlimited use through November 30, 2024.
This could not happen without you! Thank you, again, for "passing it on…"
Download powerful creative in support of the Pass It On campaign.