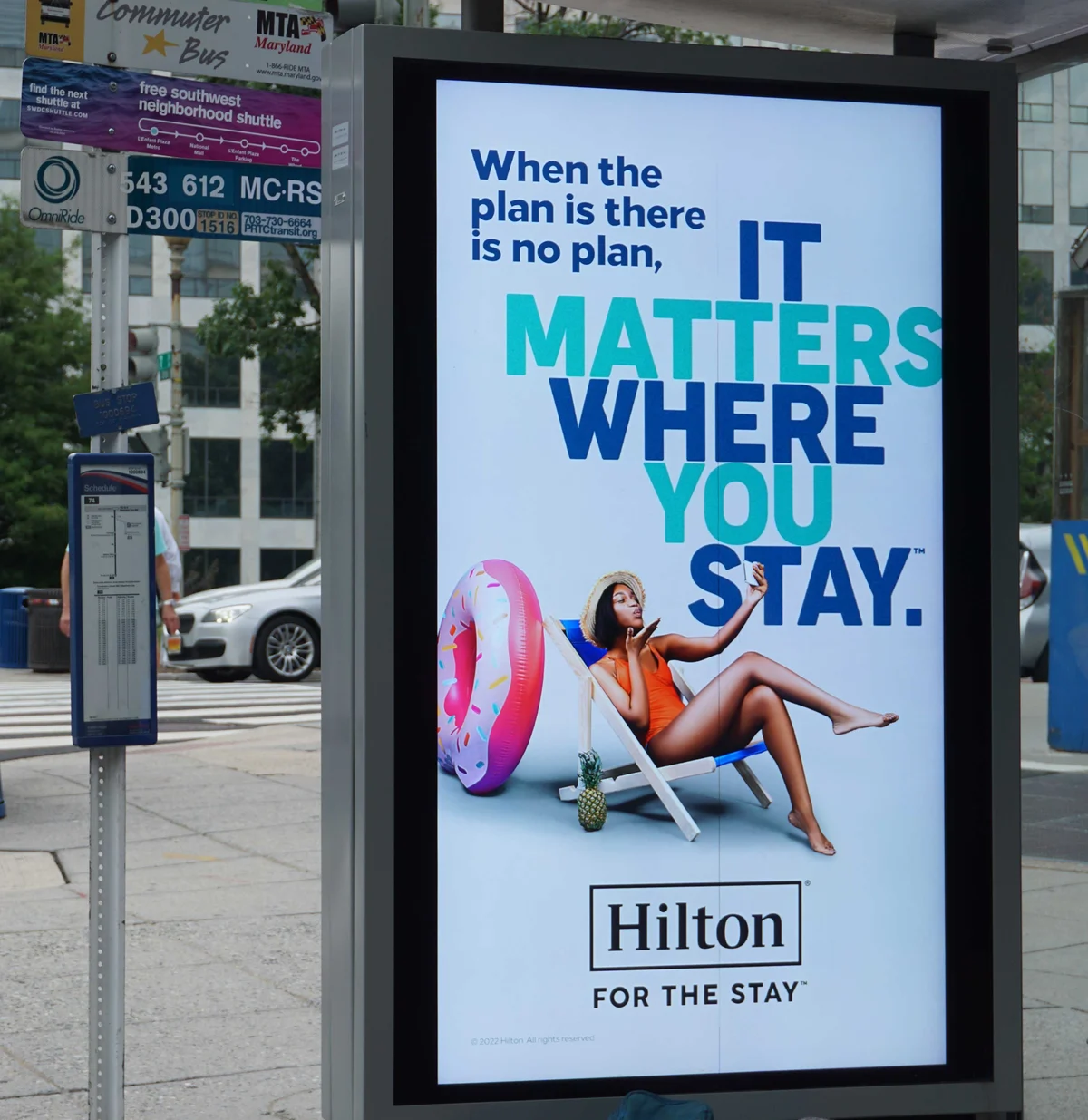 The travel category has made a strong recovery as the pandemic has receded, and 2023 may set a number of records as consumers look to make up for experiences delayed by COVID. Airline travel has exceeded pre-pandemic highs on several occasions this year, and a significantly greater number of consumers intend to fly this holiday season. The Hotels category is, of course, a key beneficiary of increased travel throughout the year, and year-to-date ad spend reflects the strong year the category is experiencing.
The chart below illustrates the impressive recovery of hotel OOH ad spend, as both Q1 and Q2 2023 surpassed their comparable quarters from 2019. The highest level of spend since 2019 occurred in the fourth quarter of last year, so with more consumers planning to travel for the holidays, travel farther distances, and travel for more days, it's reasonable to project that Q4 2023 will be a record high. This category should be a prime target this fall for all OOH media companies.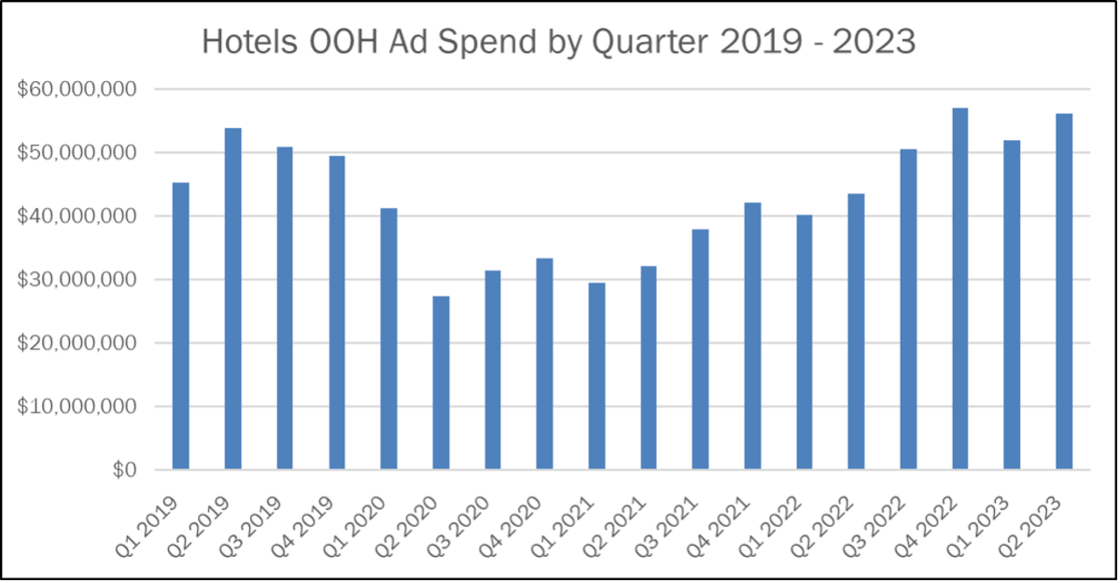 Recent research from OAAA and The Harris Poll shows six in ten US adults have recently noticed OOH ads for hotels, with even higher indexing among men, Gen Z, Millennials, urbanites, and those who live in the southern US.
OOH hotel ads are highly effective in generating engagement, with over 70 percent of consumers stating recent OOH hotel ad exposure created a response on their part. Top consumer actions produced were hotel website visitation, search, and trip planning intent, as noted in the chart below. Engagement was highest with urbanites in cities with populations over one million (84%) and Gen Z (76%).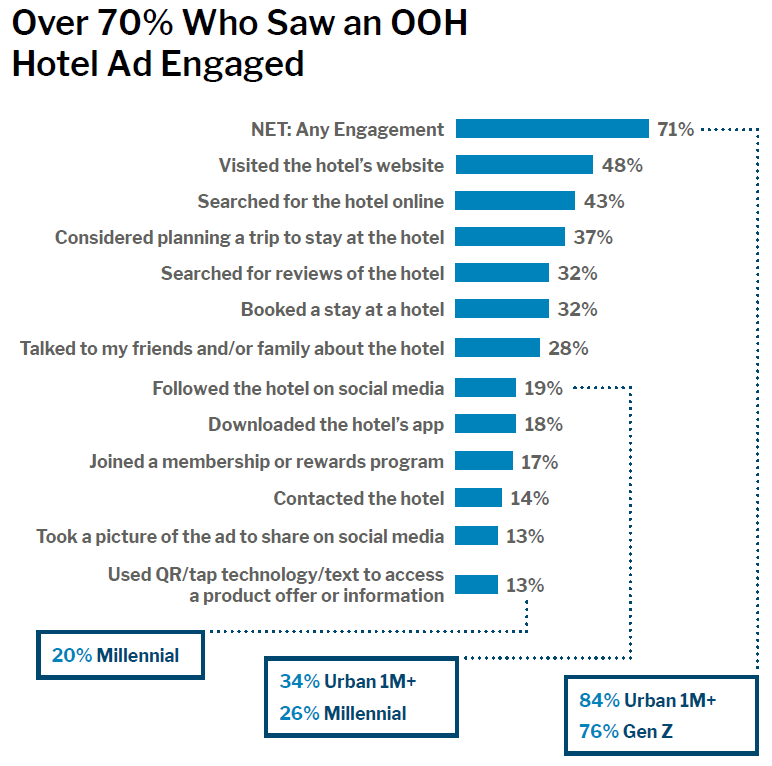 Through July of 2023, the top ten OOH hotel advertisers represented almost 40 percent (39%) of total category spend. The list of advertisers includes:
IHG
Disney
Hilton
Hard Rock
Yamada Resort & Casino At San Manuel
Universal Hotels & Resorts
Pala Casino Resort & Spa
Caesars Hotels & Casinos
MGM Resorts Intl
Wynn Hotel
The top three of IHG, Disney and Hilton accounted for close to one-quarter (22%) of the OOH total.
For additional insights on the Hotel category and OOH ad messages most likely to engage consumers and drive action, OAAA members can access the full Harris Poll study, along with the supporting Infographic here.
Source: OAAA, The Harris Poll, Vivvix