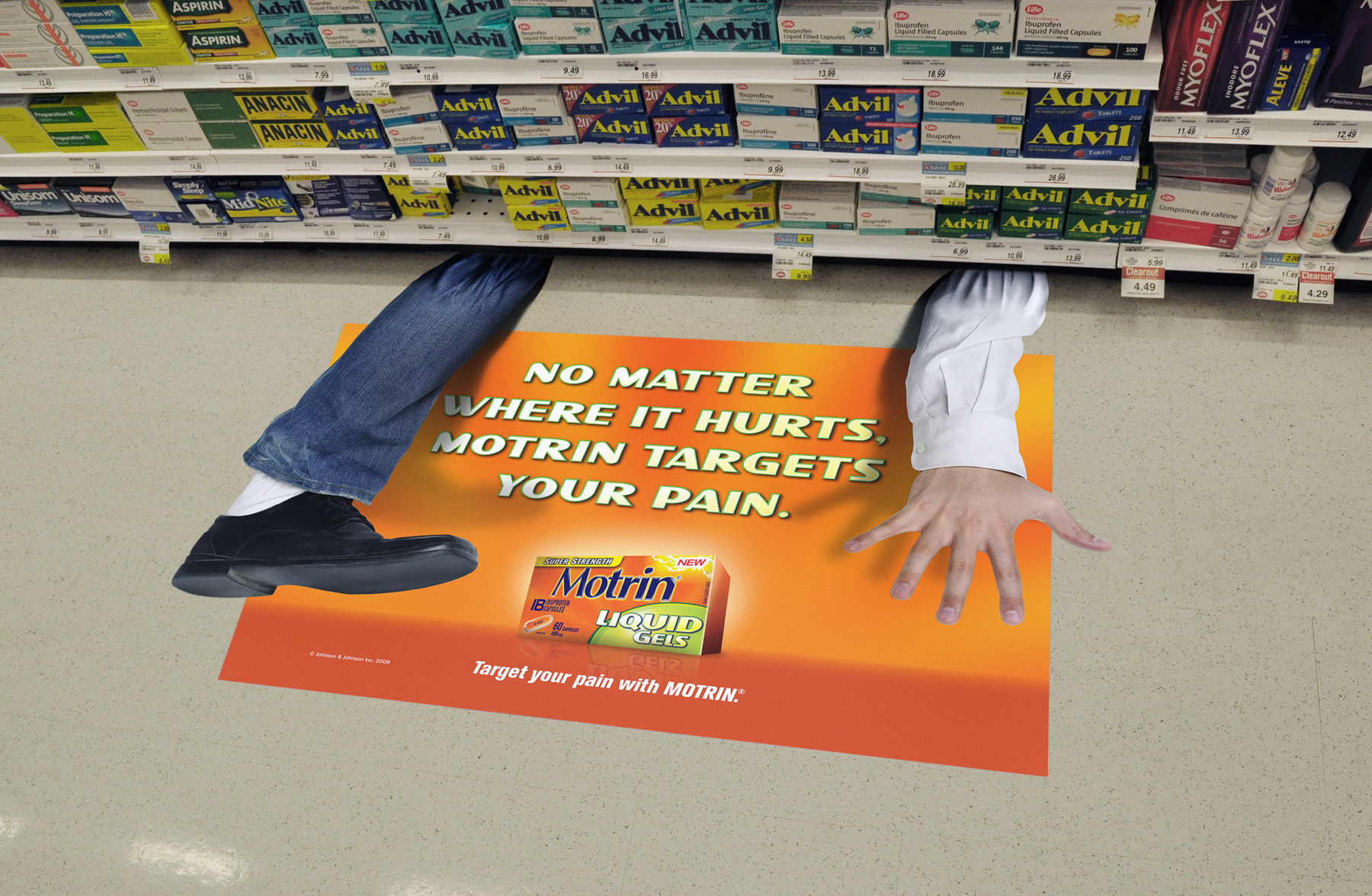 Located within supermarkets, drugstores, or convenience stores, in store displays come in a variety of forms: shopping cart panels, above-aisle or end-aisle displays, digital message units, clocks, floor graphics, backlit front aisle displays, and digital screens.
In Store Digital Screens 
TV monitors located at the checkout counter in convenience stores deliver advertising messages in a continuous, content-driven loop of custom programming providing information and entertainment. 
Checkout Counter Dividers
Used to separate one shopper's groceries from the next person in line, These dividers can claim an exposure time as long as five minutes.
Floor Graphics
Vinyl displays affixed to the supermarket floor near the product being promoted.
Primary Uses
Used to provide stimulus to shoppers at the moment of a purchase decision.

Availability
The broadest programs reach thousands of grocery stores, drug stores, and convenience stores. Virtually all of the top 100 markets have in store media.
Research/Market Information
Audience data are provided by sellers. Some employ research firms for studies of audience size and effectiveness.
Method of Purchase
Varies by format. Units are generally sold in multimarket store networks or as single market buys for four week cycles.