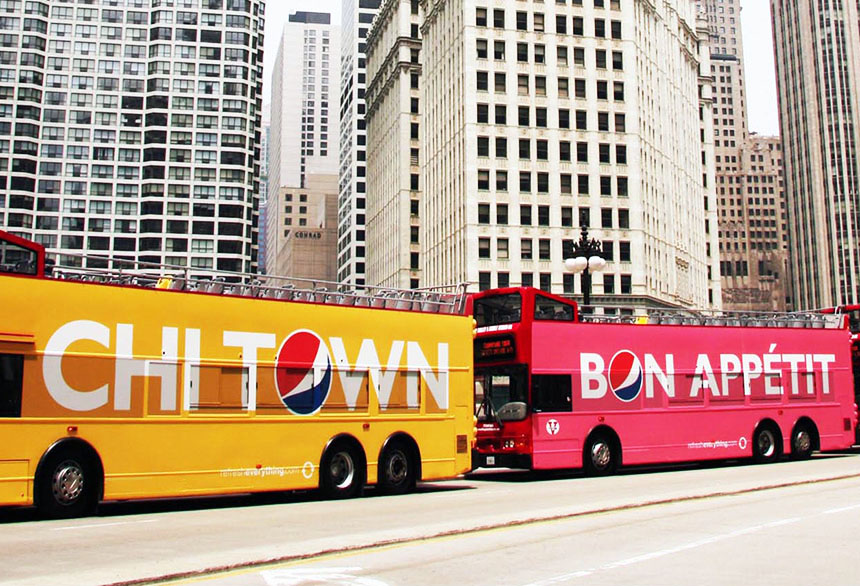 A fully wrapped bus describes the technique whereby a bus is entirely covered by a full-color advertising design. Two different vinyls are used: one for the bus body and one for the windows. The latter allows passenger viewing from the inside while maintaining continuous design integrity outside. Fully wrapped buses can also be painted.
Primary Uses
Used to achieve pedestrian and vehicular exposure by affording the size and color resolution of a billboard as well as the market penetration of a moving bus. Customized overall design provides eye-catching attention and promotional value.
Availability
Major metropolitan markets. Consult transit media sellers for current market availability.
Research/Market Information
Estimates of circulation and other marketing data provided by sellers.

Method of Purchase
Purchased on a four week basis, from three to 12 months. Media cost does not include production, which varies with the extensiveness of the design.