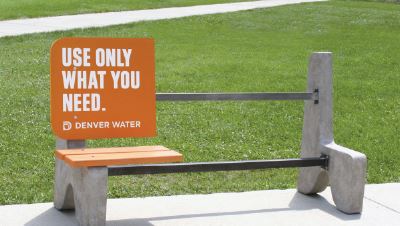 Bus shelter panels offer uncluttered showcases for advertising, mounted (usually two per shelter) in glass, backlit frames. They provide 24 hour visibility to vehicular and pedestrian traffic at high-circulation locations, usually along main roadways of metropolitan markets.
PRIMARY USES
Used primarily to reach pedestrian and vehicular traffic (as well as bus riders) in urban markets. Used to reach specific demographic segments as well as mass-market coverage. Used as a point-of-sale ve¬hicle near supermarkets, malls, movie theaters, music stores, tourist attractions, and so forth.
AVAILABILITY
In many major markets throughout the United States.
RESEARCH/MARKET INFORMATION
Contact Sellers for circulation figures.
METHOD OF PURCHASE
Sold in packages for mass-market coverage or indi¬vidually placed to reach specific demographics.
COMMON SPECIFICATIONS
Overall size is 24" H x 84" W
Copy area of 22 1/2" H x 82 1/2" W. (However, custom sizes are often sold.)
Design
Spect ratio is similar to bulletins. Can be created us¬ing solid colors or 4-color process.
PRODUCTION
Printing
Silk-screened directly onto stock in one solid color to complete 4-color process.
Stock
.125 tempered Masonite or styrene.