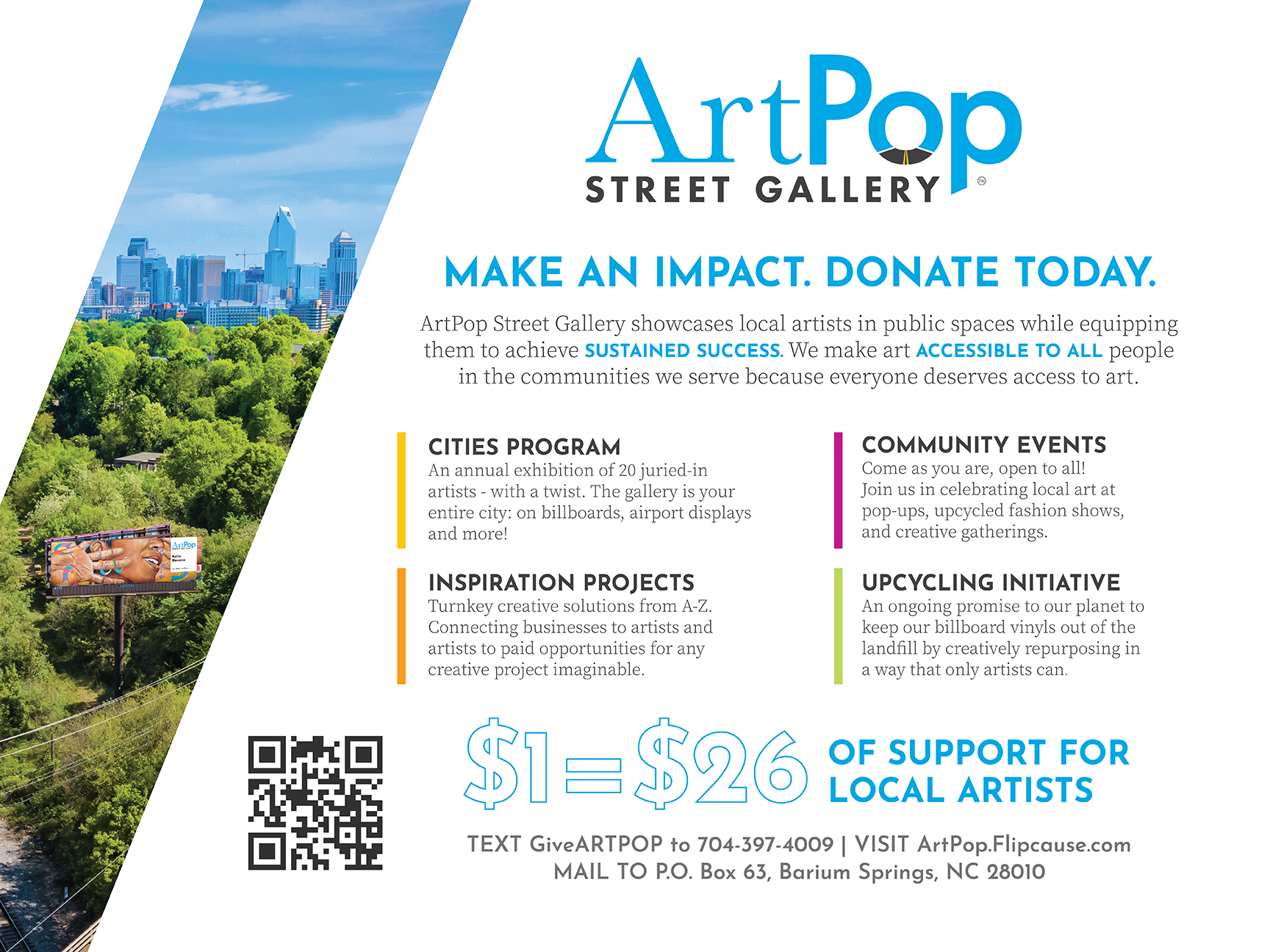 ArtPop is a 501c3 organization that gives communities across the country greater access to art, by supporting the artists that create it.
We do that by promoting their work on available media space — on billboards, on the sides of buses, across news racks, in airport terminals — which we secure through the generous donations of media companies across the country.
ArtPop has operated in 14 cities and 11 states since 2014, displaying the work of over 300 artists in our street galleries from Charlotte, NC to Las Vegas.