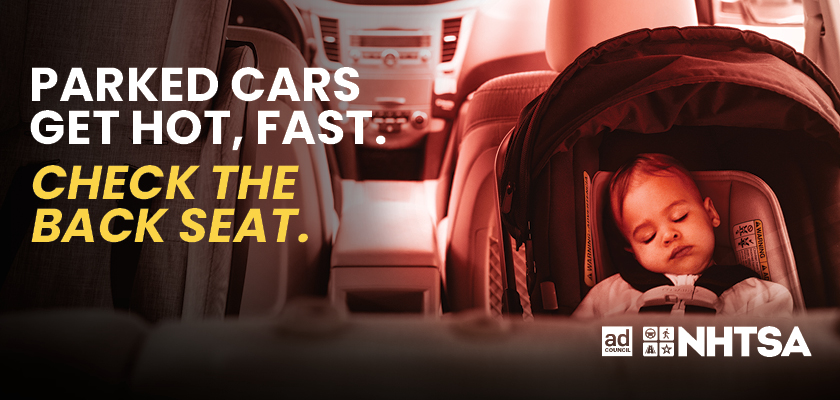 Help Keep Kids Safe This Summer
OAAA has partnered with the Ad Council and the National Highway Traffic Safety Administration (NHTSA) to raise awareness about the dangers of heatstroke.
Parked cars get hot, fast – and can be deadly. A child's body temperature rises 3-5 times faster than an adult's, and even at temperatures as low as 60°F, a child left in a car can be at risk of heatstroke within minutes.
Help us show support by downloading and running the Heatstroke Prevention PSA in any available space throughout the summer, when the dangers of heatstroke are higher. .
Share your Heatstroke OOH photos on social using the hashtag #CheckTheBackseat.
Fill out the form below to access the digital creative