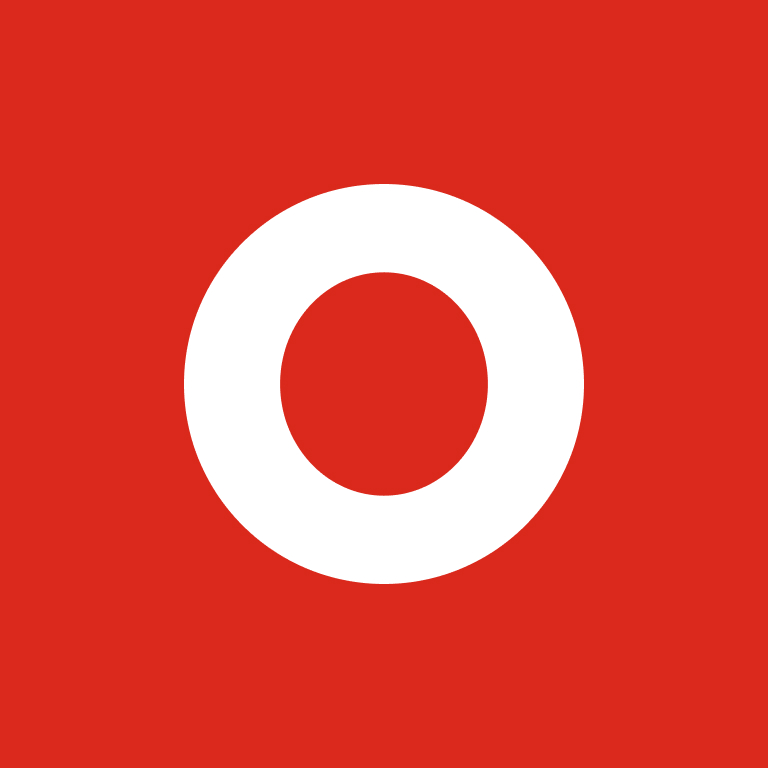 —————————————————————————————————————
Advertising Icons & Social Media Influencers Champion OOH in Engaging Creative Execution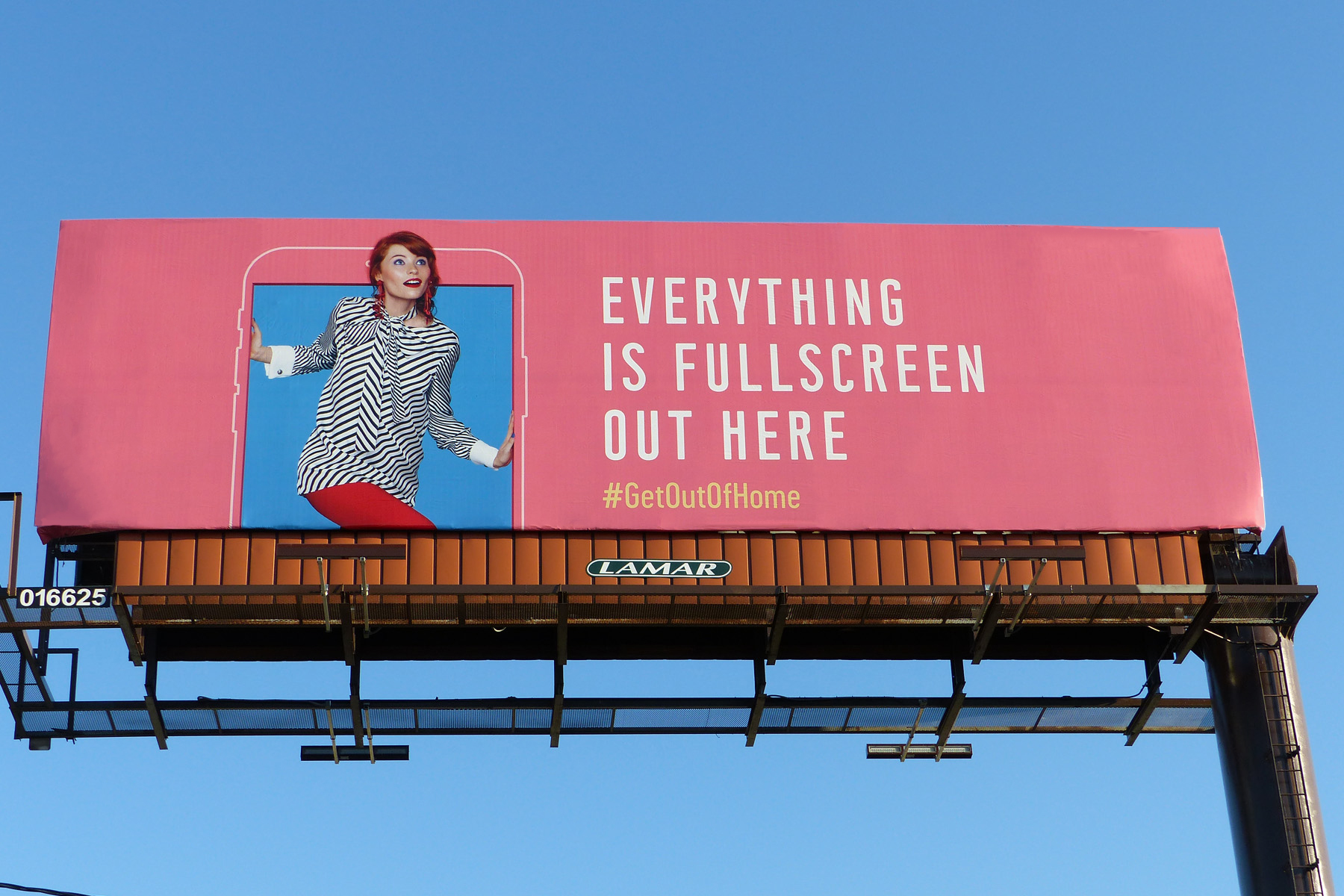 See work here: https://oaaa.sharefile.com/d-s26f70348cee45a18
September 25, 2018, NEW YORK – The out of home (OOH) industry, led by the Outdoor Advertising Association of America (OAAA), today launched a new campaign to inspire and excite the ad industry about OOH's power, value, and significance in today's digital world. The "Get Out of Home" campaign, created by agency of record Publicis New York, highlights how the medium competes with and compliments online and mobile advertising.

"Today's advertising creatives and media planners grew up with the internet in the palm of their hands; they get digital media and push it forward," said Stephen Freitas, OAAA's chief marketing officer. "We want to show them some ideas are too big to stay trapped online. Bold ideas need a bold platform."

Freitas added, "Our goal is to spark conversation about how today's responsive, engaging OOH medium can elevate any idea, creating magnetism and distinction."

OAAA has partnered with ad industry icons to champion OOH as a media amplifier. Touting the value of OOH, Publicis New York's Andy Bird, Barton F. Graf's Gerry Graf, and Stan Richards of The Richards Group are featured on billboards and other OOH formats in major markets across the US, including New York, Los Angeles, and Chicago.

Also featured are young media creative thinkers with blossoming social media followings, including Copywriter Jezz Chung at Anomaly, Digital Designer Marta Llop at Facebook, and Graphic Designer Pawel Nolbert, who's worked with clients such as Adobe, Google, and Disney. These young guns are using their strengths in digital media to help transform how the ad industry understands OOH.

Launching in connection with this year's New York Advertising Week (October 1-4), "Get Out of Home" targets media agencies and planners attending the event with static and digital OOH ads that invite them to engage with the campaign using the #GetOutofHome hashtag. To highlight the medium's flexibility and relevance, social media posts and event insights are being published live to digital screens across New York, using the real-time campaign management platform, OpenLoop.
Josh Horn, Creative Director, Publicis New York, commented, "OOH has become the ultimate stage for brands to get their message seen. It's contextual, measurable, and responsive. We wanted to celebrate its power to amplify today's best campaigns."
In addition to New York City, the campaign will be featured on more than 50,000 OOH units, including 27 digital screen networks, in 30 major US markets including Austin, Chicago, Dallas, Detroit, Los Angeles, Miami, Minneapolis, San Francisco, and Washington, DC in the coming weeks.
OAAA members are supporting the campaign in several ways. Production company Grand Visual has adapted and will deliver dynamic creative to national digital OOH networks. Dot2Dot is delivering dynamic content to the official Advertising Week venue screens, provided by Formetco and National Mobile Billboard. OOH media and production for the campaign have been donated by Adams+Fairway, Barrett Outdoor, Captivate, Circle Graphics, Clear Channel Outdoor, Cleveland Outdoor, Coastal Outdoor, Curb, DDI Media, Do It Outdoors, Eye Corp Media, Intersection, Interstate Outdoor, JCDecaux, Lamar Advertising, Link Media, Mile High Outdoor, Norton Outdoor, OUTFRONT Media, Pacific Outdoor, Park Outdoor, Porter Advertising, Signal Outdoor, Streetblimps, Total Outdoor, Vector Media, and YESCO Media.



ABOUT OAAA
The Outdoor Advertising Association of America (OAAA) is the national trade association for the $7.8 billion US out of home advertising (OOH) industry, which includes digital out of home (DOOH), and is comprised of billboards, street furniture, transit advertising, and place-based media. Comprised of 800+ member media companies, advertisers, agencies, ad-tech providers, and suppliers that represent over 90 percent of the industry, OAAA is a unified voice, an authoritative thought leader, and a passionate advocate that protects, unites, and advances OOH advertising in the United States. OAAA-member media companies donate over $500 million in public service advertising annually. Every year, the industry celebrates and rewards OOH creativity via its renowned OBIE Awards (obieawards.org). For more information, please visit oaaa.org.
ABOUT PUBLICIS WORLDWIDE
Publicis Worldwide is a global creative agency providing change leadership for its clients. We believe that this era demands a combination of strategy, creativity and technology to enable our clients to Lead The Change in their own marketing transformation. We provide global solutions from brand reputation to commerce. With over 16,000 employees in 110 countries, clients include Axa, BNP Paribas, Capital One, Carrefour, Cartier, Citi, Engie, Heineken, L'Oréal, Luxottica, LVMH, Nestlé, Orange, P&G, Qantas, Red Lobster, Renault, Samsung, Sanofi, Seb, Siemens, Telefonica, Total & UBS. Publicis Worldwide is part of Publicis Communications, the creative solution hub of Publicis Groupe. www.publicis.com | @PublicisWW | https://www.facebook.com/pages/Publicis-Worldwide/205430832807607?fref=ts