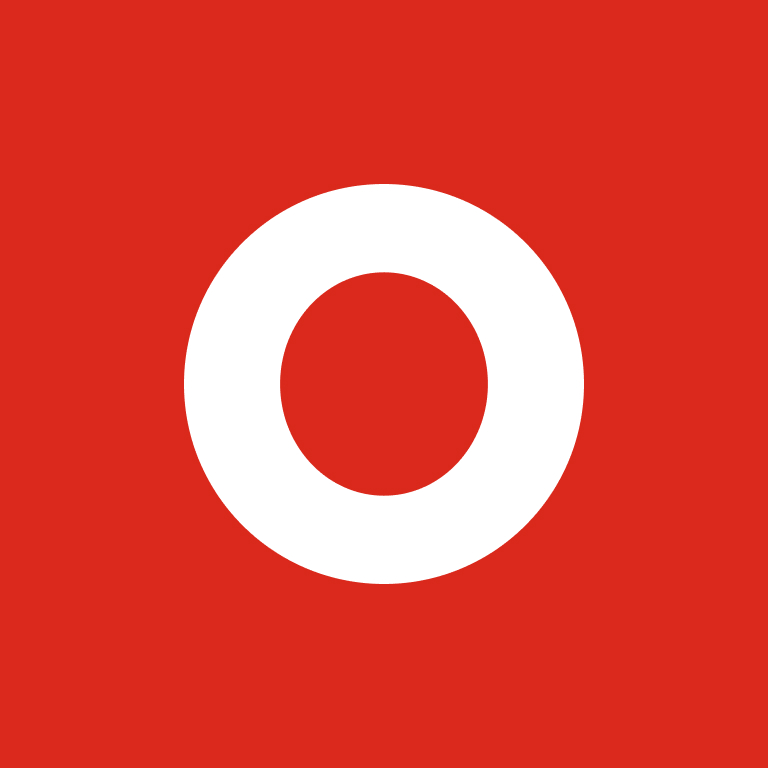 MICHELOB ULTRA'S 'COURTSIDE' CAMPAIGN CREATED BY FCB NEW YORK TAKES HOME PLATINUM OBIE AWARD
WASHINGTON D.C. (May 18, 2022) – The Out of Home Advertising Association of America (OAAA) today announced the 80th Annual OBIE Award Winners. The OBIE Awards are the out of home (OOH) advertising industry's oldest and most prestigious honors for creative excellence in out of home advertising design. OAAA presented 49 awards during a live ceremony held at the Geopath/OAAA 2022 OOH Media Conference & Expo on Marco Island. The event was also live streamed for viewing parties across the country.
This year's top honor, the Platinum OBIE Award, went to Michelob Ultra FCB New York for its cutting-edge "Courtside" campaign. The project pushed the definition of OOH with a collaborative use of technologies that digitally immersed fans into the NBA bubble's virtual stands from home, finding a creative way to inject the contagious energy and joy that a live audience can bring to a game. COVID-19 could have thrown the beverage company's first year as the NBA's official beer sponsor into a tailspin, but the ingenuity of the "Courtside" campaign led Michelob ULTRA's sales to grow 32 percent via 13 billion campaign impressions, 81.5 million hours of NBA coverage, and ticket promotions.
"Courtside" also received Gold OBIE Award wins in five categories: Entertainment & Live Events, Custom Installation, Food & Beverage, Digital Design, and Interactive.
Other Gold OBIE Award winners were presented to:
Monogram "Headlines"

Category – Combined Multi-OOH Formats
Advertiser – Rocnation
Agency – Monogram

Boards of Change

Category – Custom Installation & Buzzworthy
Advertiser – City of Chicago
Agency – FCB Chicago

Fanta Halloween

Category – International
Advertiser – Fanta (Coca-Cola)
Agency – Isobar

OMEGA MART Custom Iconic Mobile Billboard Truck PR Release

Category – Transit
Advertiser – Meow Wolf's Omega Mart
Agency – Kre8 Media Team

Chris P. Poultry, Attorney at Law

Categories (3) – Buzzworthy, Combined Multi-OOH Formats, Contextual
Advertiser – Jollibee
Agency – David & Goliath

Alpha: Chickenflation

Category – Buzzworthy
Advertiser – Alpha Foods
Agency – Mischief @ No Fixed Address

Balenciaga x Fortnite

Category – Fashion & Luxury Goods
Advertiser – Balenciaga x Fortnite
Agency – AC3 Studio

Thinx Absorbs Worries

Category – Direct to Consumer
Advertiser – Thinx
Agency – Thinx
The OBIE CRAFT Award winners are:
Balenciaga x Fortnite

Category – Digital Design
Craft BRONZE

ixwell

Category – Copywriting
Craft SILVER

Jollibee U.S.A.

Category – Copywriting
Craft SILVER

Anheuser Busch/ Michelob Ultra

Category – Digital Design
Craft GOLD
"This year's winners showed extraordinary ingenuity and their influence on consumers are widely felt," said Anna Bager, President and CEO, OAAA. "Congratulations to all the teams who worked tirelessly to bring these campaigns to life. We are thrilled to celebrate them as peers, innovators, and game changers."
In addition to the platinum and gold awards, 11 silver and 16 bronze OBIE Awards were presented.
The OBIE Hall of Fame went to Denver Water for their long running "Use Only What You Need" campaign from Sukle Advertising & Design, Denver.
This Year's OBIE AWARD judges included:
Jury Chief, Mark Tutssel, former Executive Chairman, Leo Burnett
Susan Credle, Global CCO, FCB Global
Rupen Desai, Global CMO, Dole Sunshine International
Scott Donaton, SVP/Head of Marketing, Hulu
Sara Phillips, Creative Director, Wieden + Kennedy
Mel Routhier- CCO, VMLY&R
Jimmy Smith, CEO and CCO, Amusement Park Entertainment
Tracy Wong, Chairman, Executive Creative Director and Founding Partner, WONGDOODY
"This year's big winners displayed exceptional levels of creativity, brilliant thinking, radical collaboration and flawless execution," Jury Chief Tutssel added. "It was a privilege to honor them."
The complete list of OBIE winners and Finalists can be found here. High resolution digital files are available for all OBIE winners here.
About the OAAA
The Out of Home Advertising Association of America (OAAA) is the national trade association for the $8.6 billion U.S. out of home advertising (OOH) industry, which includes digital out of home (DOOH), and is comprised of billboards, street furniture, transit advertising, and place-based media (including cinema).
OAAA is comprised of 800+ member media companies, advertisers, agencies, ad-tech providers, and suppliers that represent over 90 percent of the industry. OAAA is a unified voice, an authoritative thought leader, and a passionate advocate that protects, unites, and advances OOH advertising in the United States.
OAAA-member media companies donate over $500 million in public service advertising annually. Every year, the industry celebrates and rewards OOH creativity via its renowned OBIE Awards (obieawards.org). For more information, please visit oaaa.org.
Media Contact
Laura Goldberg
LBG Public Relations for OAAA
[email protected]
+1-347-683-1859