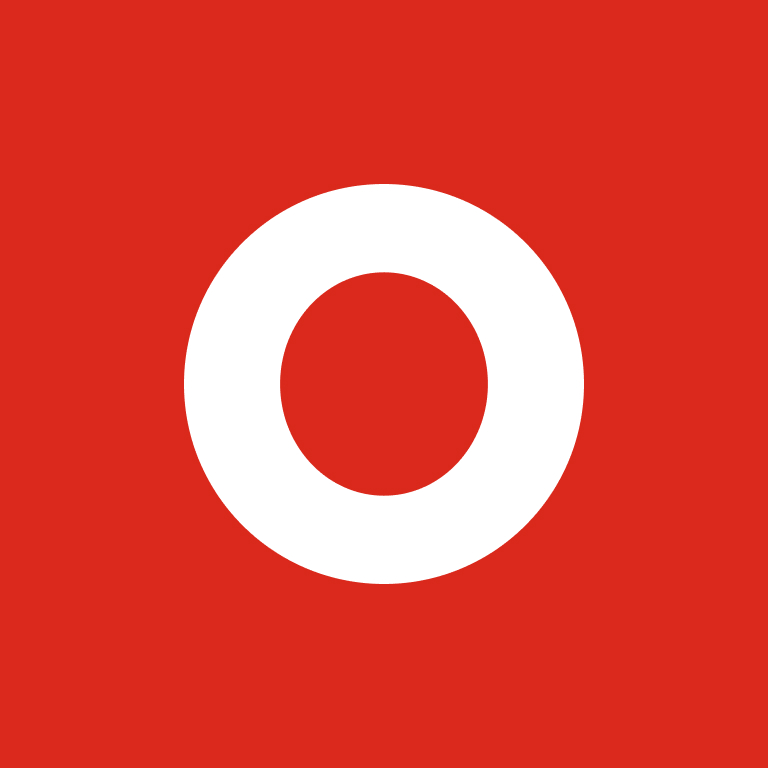 OR IMMEDIATE RELEASE
Contact: Nicole Randall
(202) 833-5566
[email protected]
New Study: Media Plans Optimized with Higher Investments in OOH
OOH Boosts Awareness, Recommendation, and Purchase Intent for Brands

May 7, 2018 (Washington, DC) – OOH currently earns an average media investment of 4.8 percent, but media plan optimization occurs when OOH receives benchmark allocations of 9 to 16 percent, according to a new report released today by the Outdoor Advertising Association of America (OAAA). OOH is shown to have the greatest impact on awareness, recommendation, and purchase-intent metrics for brands.
The report, conducted by Omnicom Media Group's Benchmarketing, examined seven key product categories. It found OOH is often under-allocated, regardless of budget size or the purchase-journey phase the advertiser was aiming to influence, which led to diminished effectiveness of overall media investments.

Optimal OOH Media Investment Percentages versus Current Average Allocation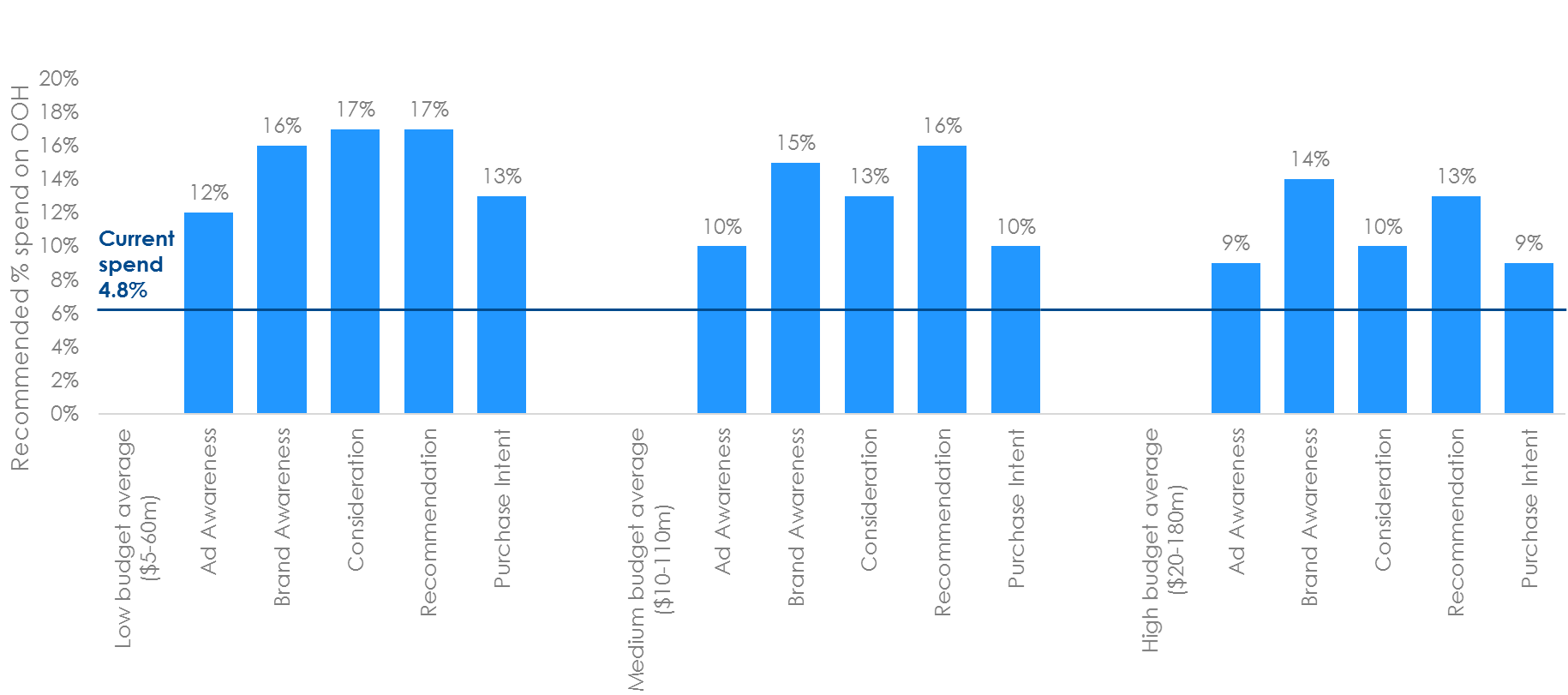 "This analysis tells us brands are increasing media allocation to OOH across multiple categories, proving they understand the power of OOH," said OAAA's Chief Marketing Officer Stephen Freitas. "However, advertisers can generate even greater return on their ad investments by allocating more."

According to Benchmarketing's econometric media mix modeling, the ad channels that should be reduced most often to fund higher levels of OOH are TV, print, digital display, and radio. The study offers media planners specific insights on media channel share reductions to fund the increases in OOH share based on budget size and phase of the consumer journey targeted for influence.
The seven product categories included in the study were automotive, consumer electronics, CPG food & drink, finance & banking, restaurants & coffee shops, retail grocery, and retail non-grocery. The category currently receiving the highest average OOH allocation is retail grocery at 14.7 percent. The category found to have the lowest OOH allocation was automotive at an average of 2.4 percent. However, the analysis recommended allocations of 5 to 14 percent to optimize automotive media investments.
The OOH Media Mix Optimization completes a two-part series of research conducted over two years. In 2017, phase one of the research found OOH generates an average of $5.97 in product sales per ad dollar invested. While radio, print, and digital display advertising receive a greater share of campaign dollars in the average media mix, OOH produces a higher return on investment (ROI). The earlier study also found that when OOH is incorporated into the media mix, it improves overall campaign revenue ROI. OOH increases the effectiveness of digital search by over 40 percent and print by over 14 percent.
For more information or a copy of the full report, please contact Nicole Randall at [email protected] or (202) 833-5566.
OAAA is the national trade association for the out of home (OOH) advertising industry. Founded in 1891, the association represents more than 90 percent of the US OOH industry based on revenues. OAAA is dedicated to leading and uniting a responsible OOH industry committed to serving advertisers, consumers, and communities. The OOH industry generates $7.7 billion annually in ad revenues and donates more than $500 million in media space each year. For more information, please visit www.oaaa.org.
###