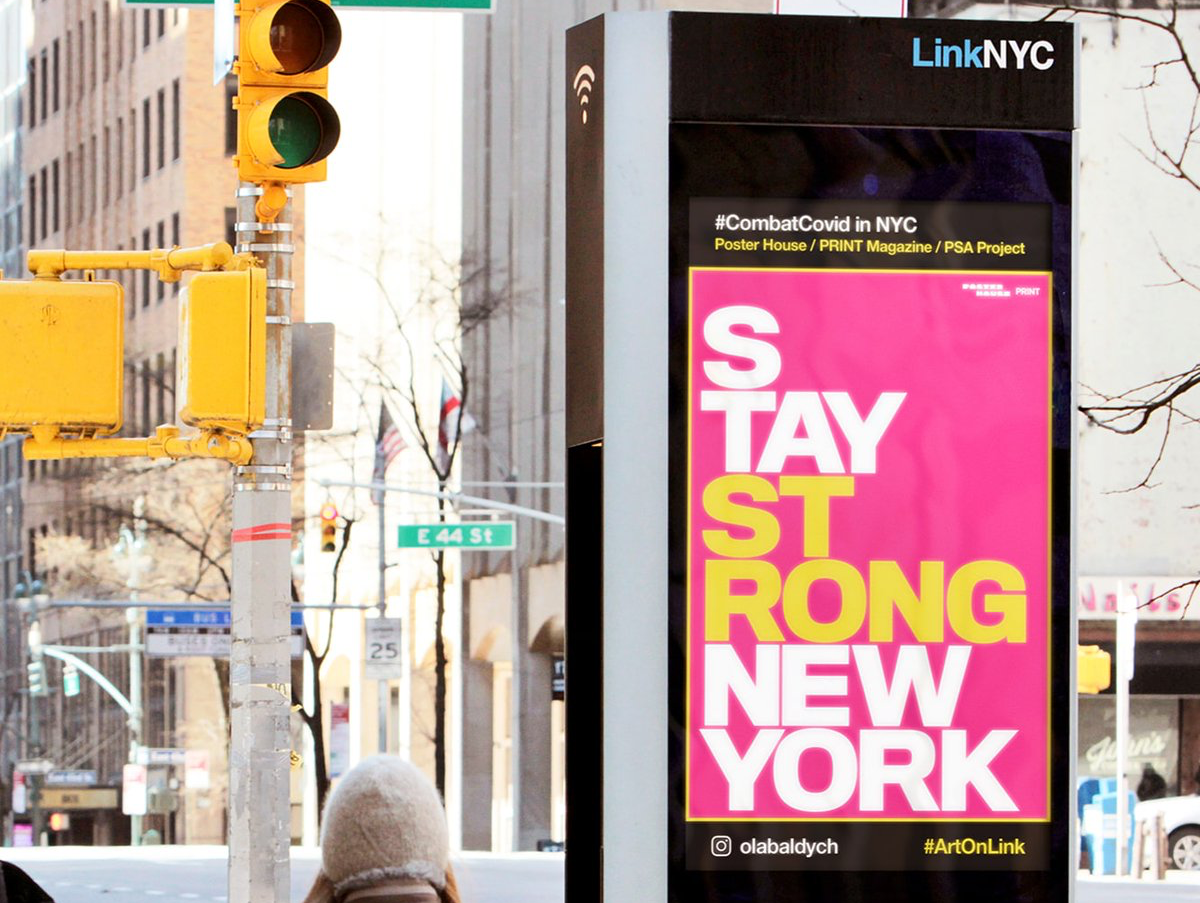 By Michael Rosen, CRO, Intersection
For a recent OAAA Lunch Break webinar, I spoke with Adam Gerber, Global Chief Media Officer at Essence, about the future of video advertising. We discussed the current state of video media, consumer behaviors in the COVID-19 era, and the opportunities for video out of home (VOOH) to help brands connect with consumers as they re-emerge from their homes. Our chat surfaced the many strengths VOOH (and OOH in general) provide to both consumers and marketers, as well as some opportunities for our industry. There is no question in my mind that this channel is strong and should be part of any video strategy.
Even before COVID-19, video consumption was booming and so was investment in video advertising. At the same time, linear TV was experiencing steep declines in viewership with 56 million households expected to cut the cord by 2023, according to a 2019 eMarketer report. With show production and professional sports effectively shut down since mid-March, the pandemic has only accelerated this trend. Now as cities continue to reopen across the country, linear TV viewership has dipped below its pre-COVID levels, while OTT viewership and social media usage continue to surge (at least for now).
Despite OTT and digital media's increasing dominance in video consumption and video ad budgets, people are experiencing significant media fatigue after months of social distancing at home. According to a Mindshare survey, a majority of American consumers (51%) have said that they expect to spend less time with media once shelter-in-place orders are lifted. While professional sports are expected to return in some capacity (although it now looks like we won't be watching any baseball this year), TV networks with sports coverage could see viewership declines ranging from 9% to 25%. Moreover, production delays will continue to impact new content for months to come for both linear and OTT platforms. (And who knows how many people will choose to stream old shows if they can instead go out to dinner with friends once again?)
Brand safety issues will also continue to be a top concern surrounding digital advertising, as negative and fake content adjacency persists for pre-roll media on platforms supported by user-generated content. Further, consumer privacy concerns continue to plague online media platforms. As a one-to-many medium that targets specific audiences, not individual people, OOH is a brand-safe channel to reach consumers on both accounts.
With warmer weather and a new sense of appreciation and awareness, people are venturing out of their homes once again. Brands will need to reach these consumers where they are — on their way to the grocery store, to the coffee shop, or that first haircut. Using that context to create hyper-relevant content, digital out-of-home (DOOH) offers brands the unique opportunity to take their video ads to a life-sized, brand-safe platform to reach consumers close to the point of purchase.
Recent advancements in technology and data have made this easier. Video ads on DOOH can now be planned and executed much like video ads online. Brands can plan campaigns based on gross ratings points, reach and frequency metrics, and execute on the basis of target audiences, digital displays, share of voice, and impressions. Advertisers can seamlessly extend their digital campaigns to the physical world, without need to learn new formats or processes.
While our industry has work to do to build awareness and confidence in OOH's use of data, attribution is actually better than ever and enables brands to quantify the business impact of their OOH campaigns. The availability of robust data sets and proven methodologies can now provide statistical confidence and actionable results for advertisers. There should be no debate about whether OOH can drive bottom and top-of-the-funnel ROI in the same manner as a digital, mobile, or TV campaign.
On the creative side, DOOH opens up a lot of exciting opportunities as well. DOOH's flexibility supports creative versioning so advertisers can tailor messages based on location, demographics, and other factors (such as how much COVID-19 impacted a specific region). Additionally, short-form content is increasingly gaining traction among audiences. ClickZ points out that 33 percent of video viewers lose interest after the first 12 seconds. Digital OOH was built to display short, attention-grabbing content for the on-the-go consumer. The short-form, no-sound videos that are effective on social media today have been native to the digital outdoor medium since its inception. The ability for advertisers to extend their short-form content to public spaces creates a great opportunity for a cost-effective, brand-safe omnichannel experience.
As people begin to experience and enjoy life outside their homes once again, brands can use this moment to create meaningful, breakthrough experiences. From high-profile screens and sidewalk installations to placed-based networks, VOOH offers an alternative video channel that is trustworthy, measurable, and delivers engaging video content into brand-safe and iconic environments.