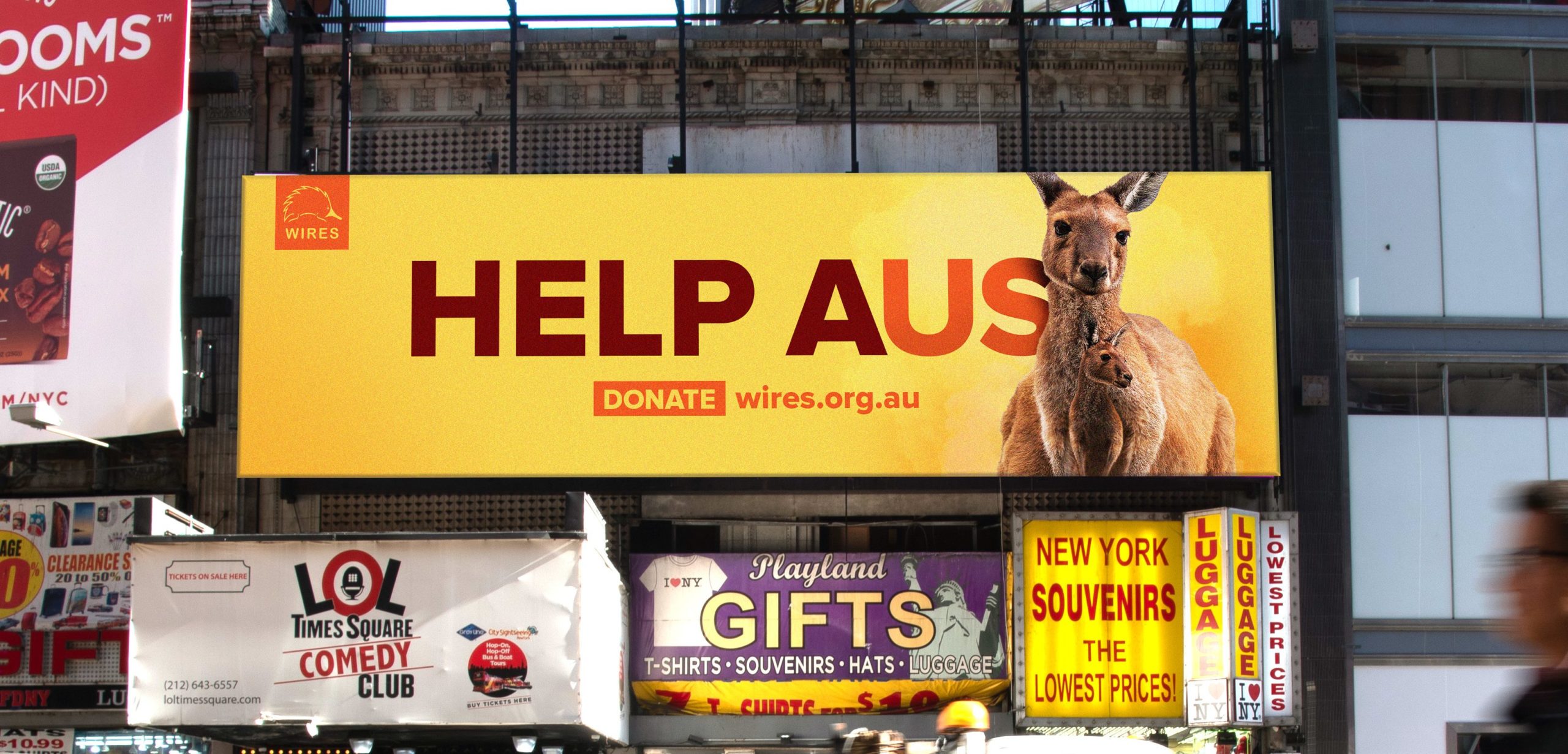 When news hit the US about the devastation Australians and the nation's wildlife are facing due to unprecedented fires across the continent, the OOH industry quickly banded together to offer support.
In collaboration with the Outdoor Media Alliance (OMA) in Australia, along with creative support from OUTRFRONT Studios, OAAA distributed digital out of home (DDOH) PSAs seeking donations to WIRES Australian Wildlife Rescue Organization.
Ad space was donated on thousands of digital OOH screens across the United States, from digital billboards to taxi tops to healthcare networks. Thanks to the industry's efforts, the American public has responded.
Alessanadra Rocci, fundraising coordinator at WIRES, wrote in an email:
"Thank you so much for making this happen, it is unbelievable! We had many people reaching out from the US in the past week.
You know we have been working non-stop the past months, this crisis is so heartbreaking, and we are doing everything we can to make sure we provide assistance to our volunteers and animals. It makes me so happy to know that all the work and love we are putting into this is going to help those that really need it.
We are very grateful to have your support. We couldn't do it without you.  You guys are legends."
Julie Jensen at OMA added:
"We all can't thank you enough for producing this campaign so quickly and spreading it far and wide.  You really are legends. Please share with your OAAA members if you can, I would like them to know they have helped."
Thanks to all OAAA members and OOH media companies that have posted and enthusiastically posted this worthy campaign.
Please continue to send photos of your support to Nicole Randall at [email protected].