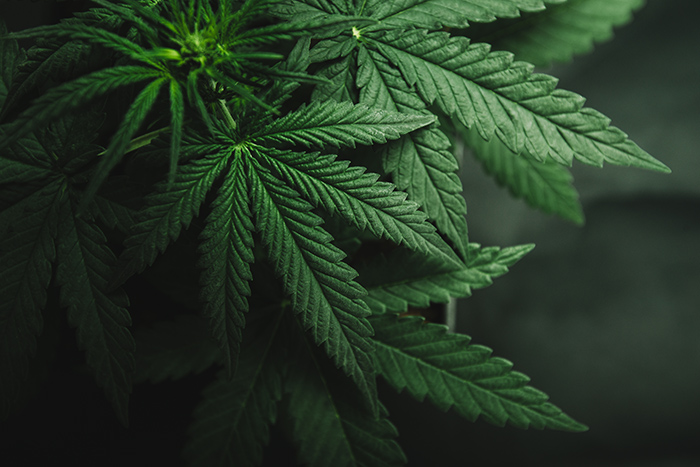 There's a reason why 43% of cannabis ad spending goes to out of home (OOH) — think billboards, bus shelters, kiosks and transit advertising. Regardless of the format, OOH offers cannabis brands a high impact canvas to reach consumers in big, impactful ways that are always authentic and contextual to consumers' lives. What's more, while other forms of media have typically shied away from cannabis advertising, OOH has helped the industry grow by raising awareness, increasing call volume and web presence and even driving consumers to apply for cannabis cards.
In fact, the longstanding partnership between cannabis and OOH is likely to get even stronger. Here are five insights that every cannabis marketer may not know but should know about how OOH can help maximize the value of an OOH buy and transform business.
Insight 1: OOH is Still Reaching Consumers – Even During COVID – Let's first address the elephant in the room – how can OOH media drive value during COVID-19? While the first few months of the pandemic were tough, OOH – one of the strongest forms of media – is already springing back. Data recently reported by Geopath shows that overall mobility across the US is now at 92%, on par with the first week of March numbers before COVID restrictions went into place. So consumers are moving about again – perhaps differently than before, but the data shows their activity has sprung back. In fact, despite COVID, MAGNA Global predicts that the OOH industry is on track to return to record breaking revenues in 2021 with anticipated gains of 9%.
Insight 2: OOH can drive sales – and now we can prove it – Today's OOH is about a lot more than counting cars or foot traffic. Today's OOH is exciting, audience-focused and results-focused and still an incredible value. Targeting and measurement analytics? We got it. Integration of third party or first party data into our analytics? We've got that, too! You can tell you whether more people showed up at a dispensary based on seeing ads. You can track the lift in search engines; lift on social media; and demonstrate brand activation – like how many people showed up at a dispensary and made a purchase.
Insight 3: Integrating online media into the OOH experience improves results – For those cannabis advertisers looking to move into digital advertising, today's OOH has lots of new tricks that make it so much more powerful for advertisers when combined with online media. In fact, it's really hard for any other medium to come close when it comes to results and value. OOH drives online activation more efficiently than TV, radio, print or even digital displays. Why? OOH assets are big screens driving consumers to small screens – we serve as a trigger and prompt. And, OOH increases the ROI of search advertising by 40% when added to a media plan.
Insight 4: OOH drives consumer behaviors – OOH has a strong ability to influence consumer behavior and this leads directly into their online activity. Large portions of consumers are going to their devices before making purchase decisions. Last year a Nielsen OOH report showed that 90% of US residents 16 or older noticed some form of OOH inventory in the last month and that 66% of OOH viewers were prompted by an OOH ad to take some action on their smartphone.
Insight 5: Cannabis is Essential – Red state or blue state, the cultivation, processing, and sale of cannabis were deemed essential business activities in multiple state stay-home orders intended to reduce spread of coronavirus. These official designations, for medical and recreational marijuana, validate cannabis as a mainstream commodity and business. For cannabis entrepreneurs in these states, this is great news. OOH can help your reach consumers and grow your business during the remainder of COVID and beyond!
As cannabis brands continue to seek ways to parlay their newfound status as essential businesses into sales, marketers would do well to explore ways to take the enduring partnership of OOH and the cannabis industry to new levels using the power and excitement of today's OOH to grow your businesses.
Post Published August 26, 2020