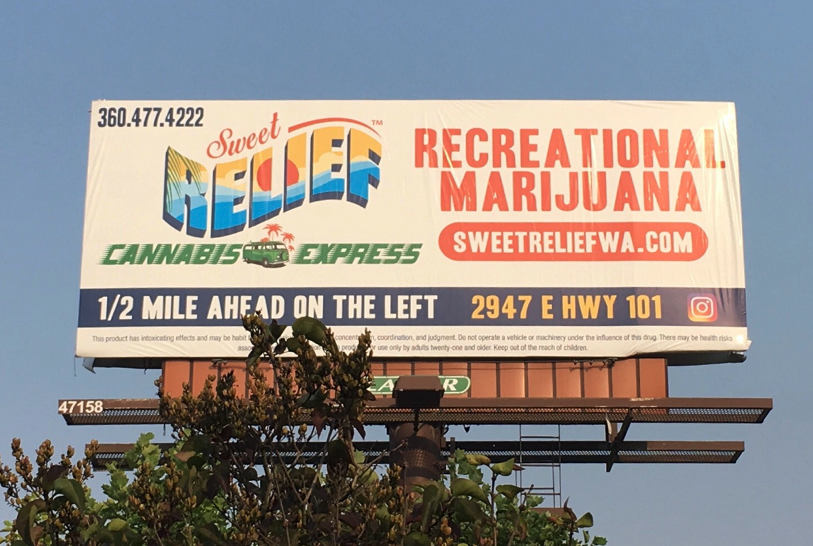 Voters in five states will decide whether to legalize medical and-or recreational marijuana.
Here is context:
Red, blue, and purple states are voting on cannabis: Arizona, Mississippi, Montana, New Jersey, and South Dakota.  Marijuana is migrating to the mainstream, already legal in some form in 33 states and District of Columbia. Adult-use recreational marijuana is legal in 11 states and DC.This year, more states would have voted on cannabis ballot measures in November, but petition drives were deterred by the pandemic.
More legalization produces more demand for advertising; more than $4 of every $10 spent on cannabis ads goes to out of home media (Kantar). In the Northeast, cannabis has been a top growth category, says a leading out of home media company.
States, hammered by the pandemic, are hungry for revenue.Excise and sales taxes on cannabis raised more than $1.9 billion in 2019 in eight states where adult-use pot was legal . . . an increase of 33 percent from the previous year (Institute on Taxation and Economic Policy).State legalization tends to inspire more legalization. New York State is watching the 2020 election outcome in New Jersey.
Voter turnout goes up (a bit) when cannabis is on the ballot. A significant increase occurred in Michigan in 2018 when voters approved Proposal 1 to legalize recreational marijuana.
Cannabis is on the ballot in these states on November 3:
Arizona
Legalization was narrowly defeated in 2016. The 2020 initiative (Prop 207) qualified for the November ballot in August; it would allow adult-use marijuana.
Mississippi
Voters will decide whether to legalize medical marijuana.
Montana
Votes on recreational pot and to set the legal age as 21.
New Jersey
State lawmakers referred marijuana legalization to the ballot (i.e. let the people decide).
South Dakota
The first state to vote on medical recreational marijuana legalization at the same time.