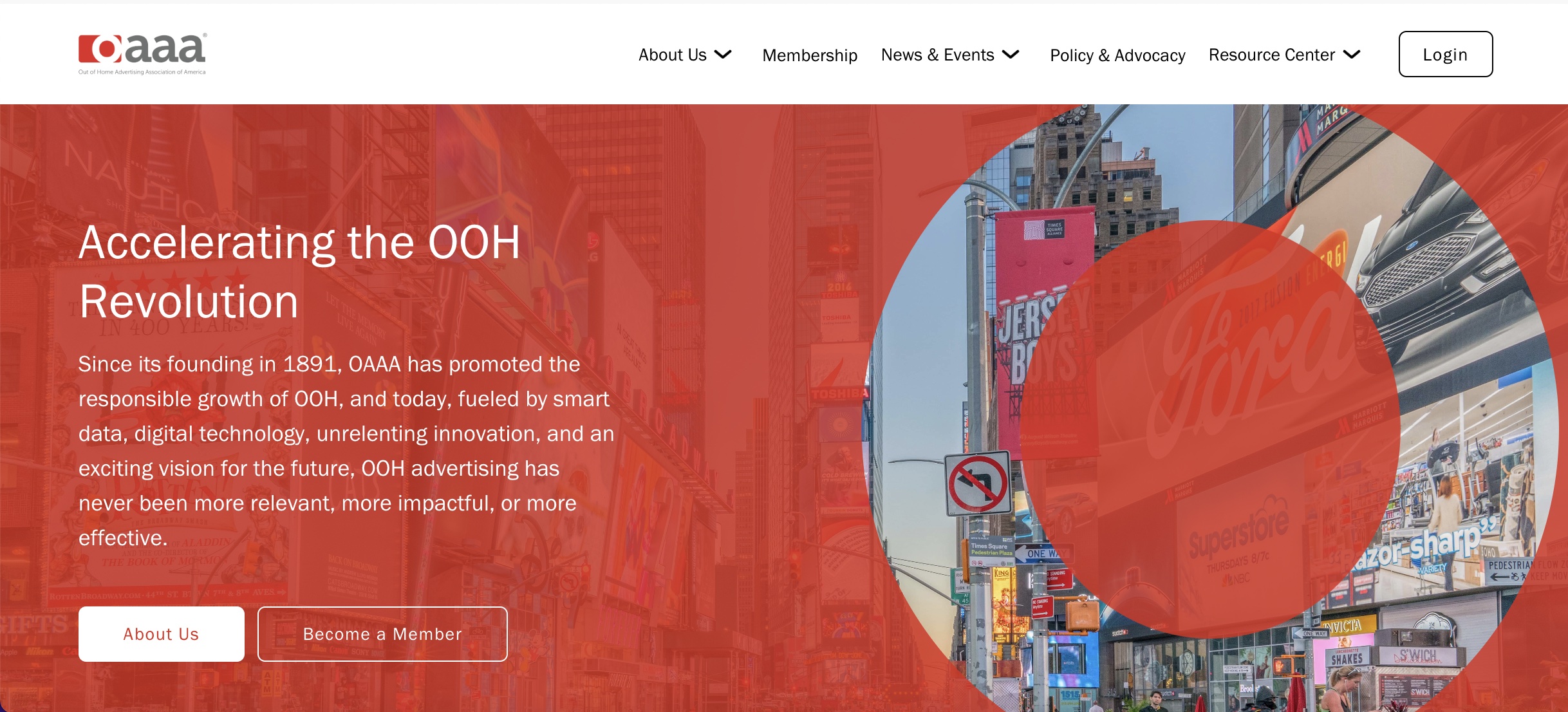 We are excited to share our redesigned website. It's a more intuitive user experience you greatly deserve as we all work hard to drive the industry forward. In fact, the brand-new experience showcases the power and value of OOH that places OAAA's mission in action – to be a passionate advocate and a progressive thought leader that protects, unites, and advances the interests of the OOH advertising industry.
Starting now, OAAA research, insights, best practices, news, resources, and initiatives are at your fingertips. We really hope you enjoy the experience!
What can you expect from the new OAAA.org?
You'll notice that our website has a sleeker, more modern look and feel. A fresh look speaks to who we are as an industry, but this isn't just about fancy design elements. We have incorporated various technologies that make it easier for our members to reimagine creativity in inspiring and seamless new ways.
There are plenty of new features and functionalities, but there are two vital sections to highlight:
Our comprehensive, easy-to-search Resource Center has valuable assets sorted specifically for advertisers, affiliates, attorneys, media planners & buyers, financial providers, international members, and suppliers.
To optimize the work of our valued committee members, we have designated sections that showcase committee work, needs, and innovations. All OAAA members are invited to explore new guidelines and standards in these sections and learn how to get involved.
The new OAAA.org is built for you, and we want to ensure you get the most out of the experience. If you have any questions — no matter how big or small — please do not hesitate to contact our team or submit them here. Enjoy!