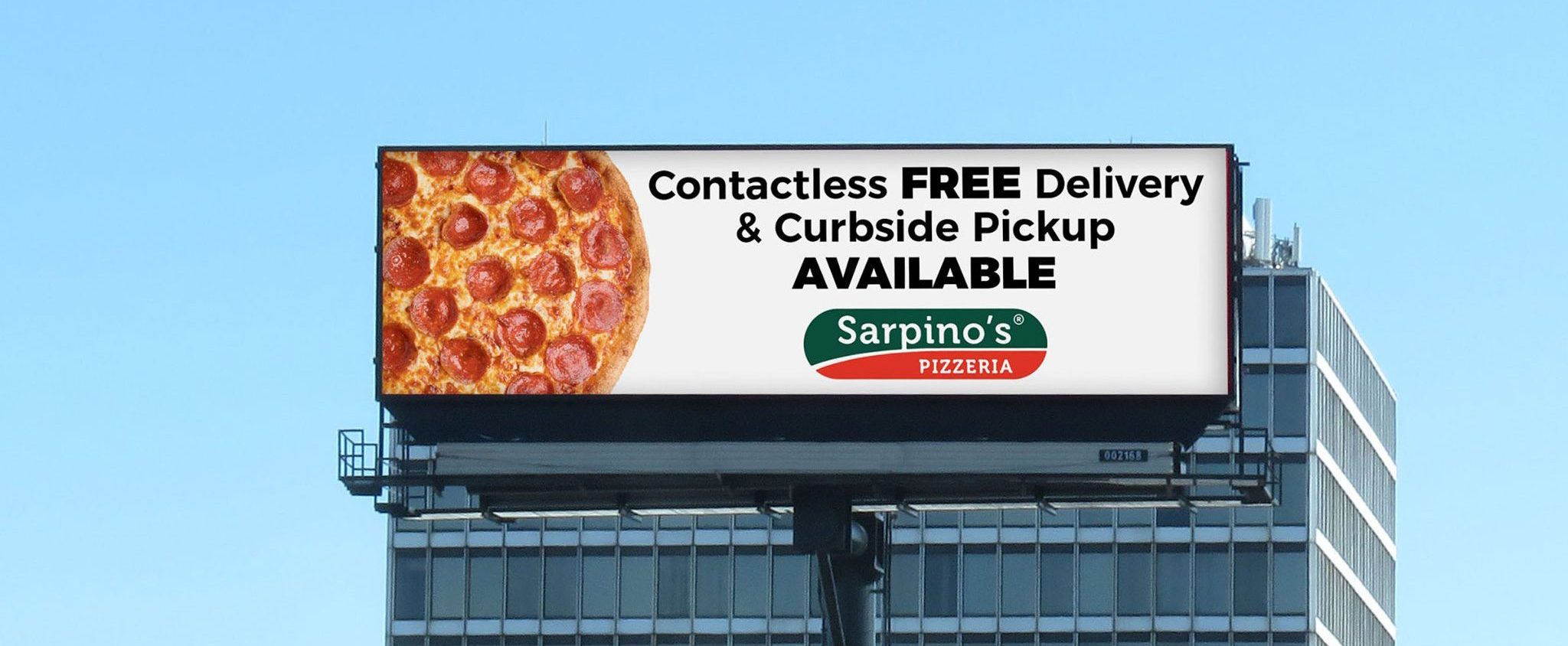 A new adjective in advertising: "contactless." Advertisers are relying on out of home (OOH) media to communicate to consumers in the context of coronavirus.
Sarpino's pizza delivery is curbside, contactless, and free, says its billboard ad.
Most OOH ads promote local business, and most of those are considered "small businesses."
– In larger markets (Tampa for example), a typical advertiser using OOH displays employs 43 workers on average
– A dollar spent on OOH media returns $5.97 on average (source: Benchmarketing)
– A popular roadside business based in the Midwest tested billboard effectiveness by temporarily covering the copy. The result: an immediate loss of at least 10 percent in sales.
[one_half]
Responding to the coronavirus crisis, OOH advertisers are communicating messages such as "We're Open," change of hours, delivery services, availability of needed supplies, and employment opportunities.
OOH media also is communicating non-commercial messages, such as the Red Cross seeking blood donations. State, local, and federal government agencies also communicate messages promoting hygiene and prevention.
States and localities have issued stay-at-home orders to reduce the spread of coronavirus. These orders typically exempt "essential businesses." The executive order issued by Kentucky Governor Andy Beshear on March 25 identifies essential services including hardware stores, media, gas stations, banks, and restaurants for consumption off premises.
New York State wrote to Lamar Advertising Company that its business function is essential.
[/one_half] [one_half_last]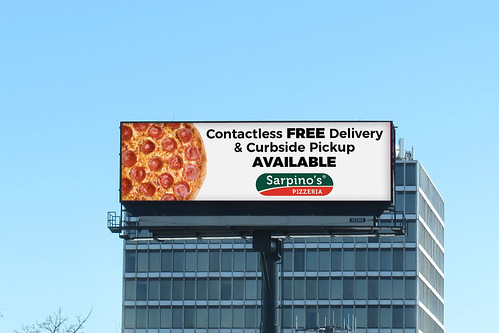 [/one_half_last]
Reasons that support OOH media as essential include:
– OOH is a recognized medium of communication (by the Supreme Court)
– As a medium, out of home communicates messages for other essential businesses
– Out of home communicates important messages for government