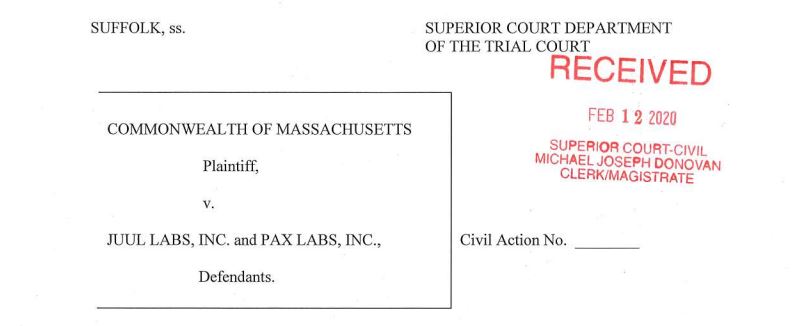 Vaping continues to face regulatory headwinds.
State Level
Massachusetts Attorney General Maura Healy sued JUUL Labs in state court, alleging violation of state law by "willfully advertising and/or selling nicotine products" to under-age consumers. Take-aways include:
Youth marketing remains a lightning rod
OOH advertising is mentioned on page 27 of the 66-pg Complaint (filed February 12)
"For four weeks in June and July of 2015, JUUL placed advertisements on numerous digital billboards in New York City's Times Square, effectively saturating Times Square with videos and photographs promoting JUUL products."
Federal Level
The US House passed a bill to impose sweeping restrictions on flavored vaping and tobacco products, and also to restrain advertising. The (narrow) House vote was 213-195 on February 28. The flavored-tobacco ban would include menthol-flavored vaping products and cigarettes.
(To be clear, cannabis advertising and vaping advertising are not the same. Kantar tracking says OOH media is getting nearly half of ad spending on cannabis, which is legal in some form in 33 states. Cannabis ad spend in OOH nearly 10 times greater than ad-spend from vaping/e-cigarettes, according to Kantar tracking in 2019.)
Stakeholders: where do they stand:
The US House bill was sponsored by Congressman Frank Pallone (D-NJ), chairman of the Energy & Commerce Committee.
Pallone says the Trump Administration's action does not match the president's tough talk. Pallone started 2020 with this slam:
"Today's announcement from the Administration falls far short of President Trump's public promise to restrict the flavors being used by Big Tobacco to get a new generation of young people addicted to their products. A so-called flavor ban that exempts menthol and vape shops is no ban at all."
The Trump Administration opposes the House-passed vaping bill on grounds that it would be counterproductive "to restrict access to products that may provide a less harmful alternative to millions of adults who smoke combustible cigarettes."
Administration says the House-passed ban on advertising appealing to those under 21 is constitutionally suspect due to vagueness.
ANA (Association of National Advertisers) "opposes any attempts to restrict the advertising of tobacco products, which remain legal for those over the age of 18."