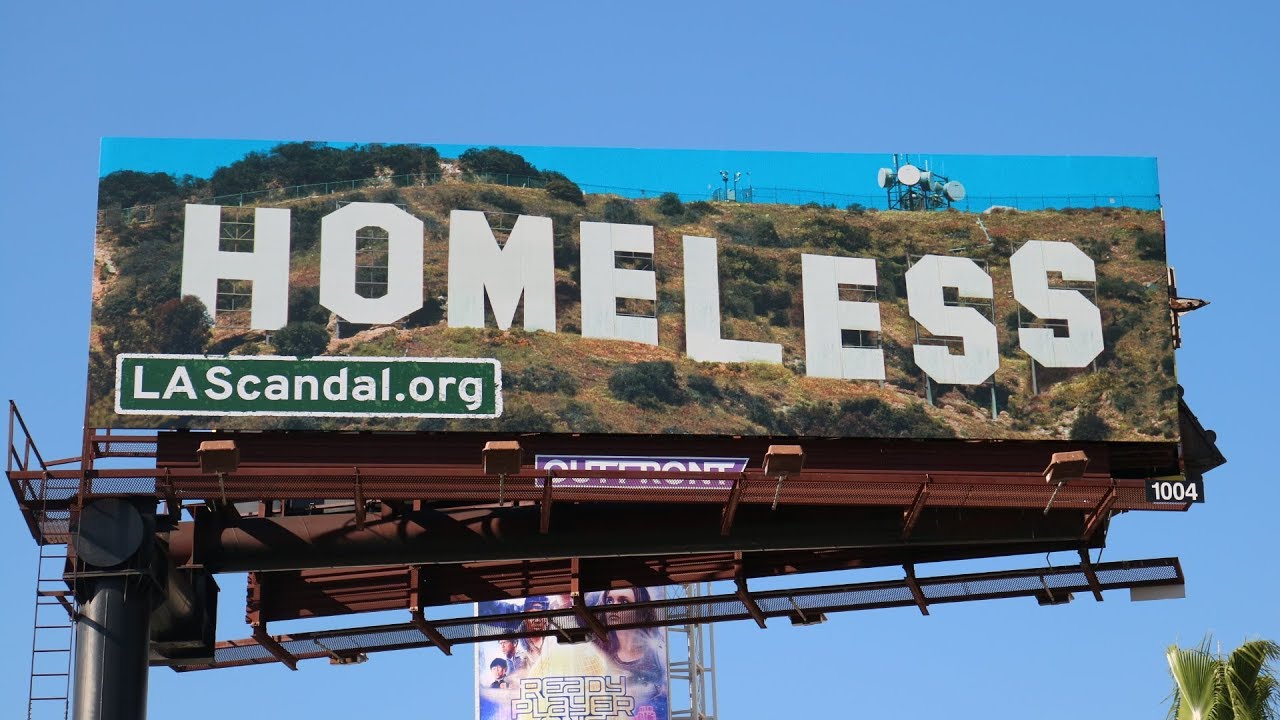 Action groups and non-profit organizations have used billboards and other OOH advertising formats to raise awareness and seek support for the homeless community.
Last October the City of Colorado Springs used billboards to increase outreach for the HelpCOS campaign, where all money collected goes to local service providers that help the homeless. The ads encouraged citizens to give meals, shelter, and services rather than handouts.
In Los Angeles, the AIDS Healthcare Foundation funded a billboard campaign aimed at drawing attention to city official efforts to tackle homelessness. A homeless woman who sleeps in a tent not far from where the billboard stood told KPCC radio she smiled when she saw the billboard, and she thinks it's a good way to raise awareness.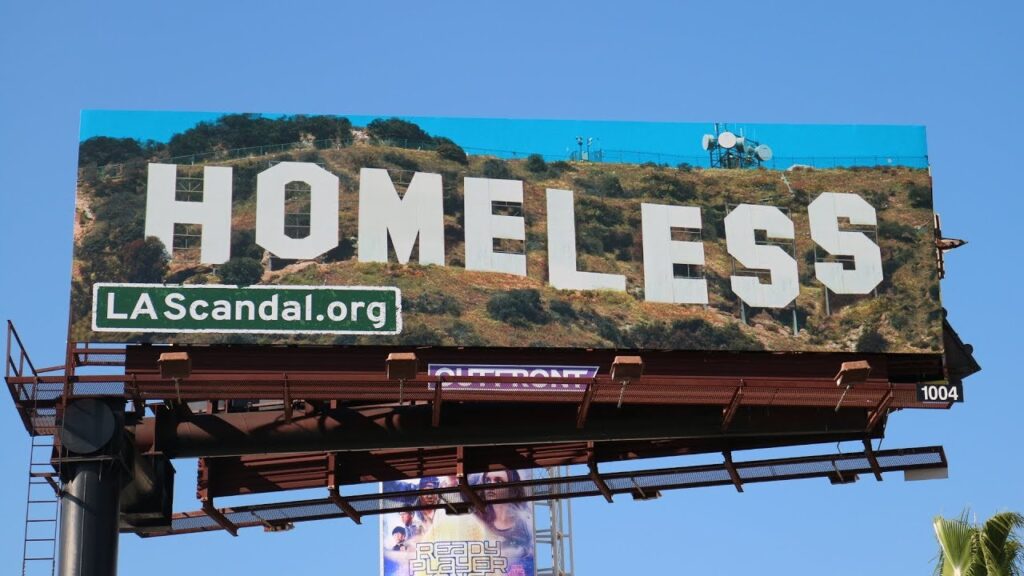 Weather Triggers
Through the power of data and with the flexibility in digital OOH, billboards are helping the homeless this winter.
The City of London is using weather data to trigger digital ads that highlight the plight of rough sleepers during severe winter weather. More than 130 digital billboards across London are triggered by weather data from the Met Office to display the temperature when it drops to zero degrees Celsius or below, at which point severe weather shelters open. Ads encourage Londoners to let the StreetLink charity know about people on the street they are concerned about so that outreach teams can help. Citizens can do this via the app, website or phone.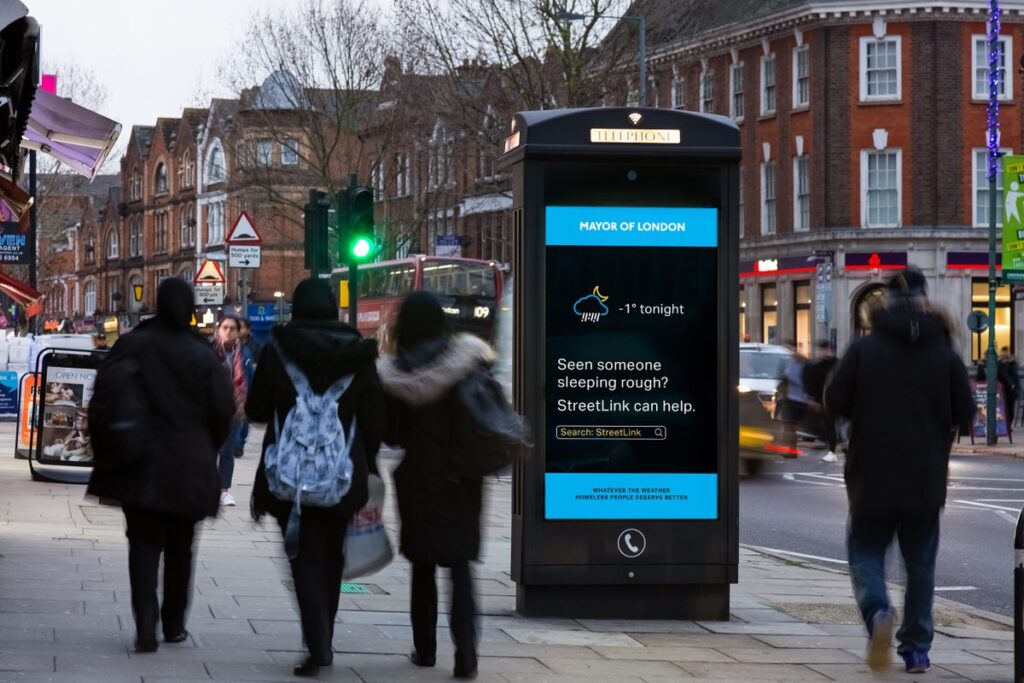 A similar effort is underway in Stockholm, Sweden. When temperatures hit minus seven degrees Celsius, the city of Stockholm, together with churches and non-profit relief organizations, opens emergency shelters for those not covered by social services. At that time donated digital billboards direct people to the nearest open shelter. When the temperature rises again, the screens will display information on where and how to volunteer to help the homeless. See the boards in action here:
OOH Literally Helps the Homeless
Five years ago, RainCity Housing, a Vancouver non-profit that provides specialized housing for people living with mental illness and addiction, launched a multi-functional street furniture ad campaign. Two types of benches were part of this campaign — one bench could be transformed into a temporary shelter, while the other has two messages on it. One of the messages is written in ultraviolet ink and becomes legible when struck by sunlight, saying "This is a bench." Once it's dark the message is replaced by the text "This is a bedroom", that's written in glow-in-the-dark ink.