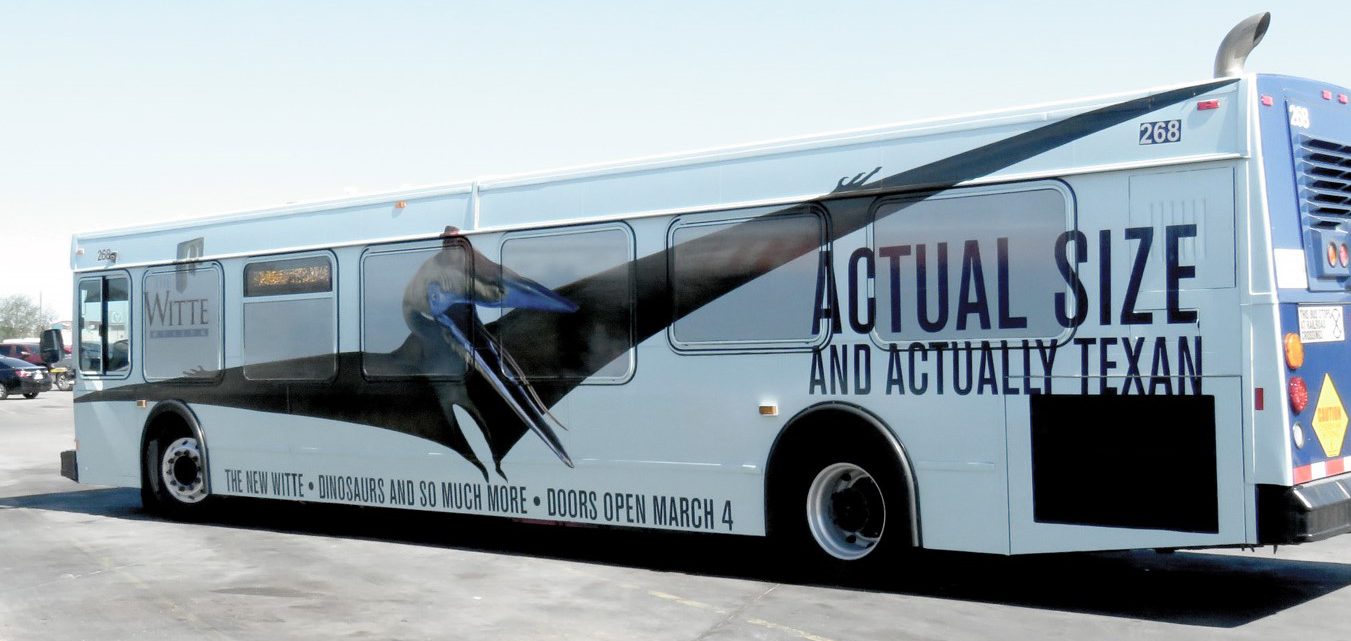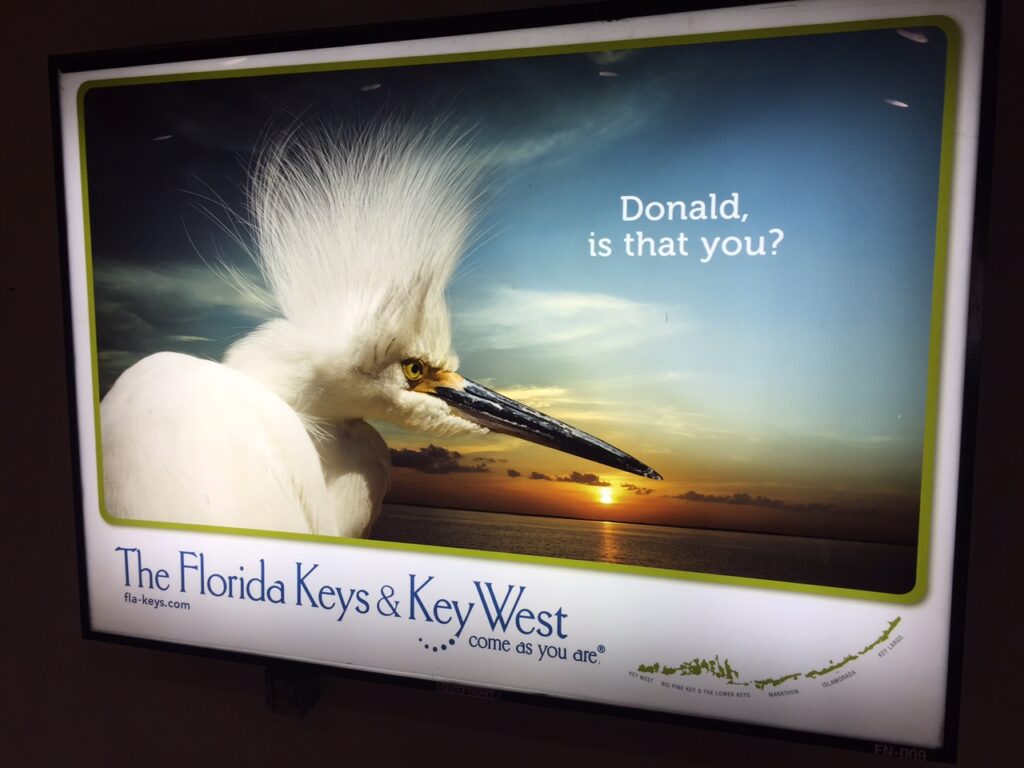 Rain from Hurricane Florence closed my entrance to Washington, DC's Metro system (September 18). At another entrance — unblocked by standing water — I picked up a free newspaper with this sobering headline: "Behind Metro's diving ridership: A millennial exodus."
As public transit struggles nationwide, advertising revenue glimmers as a small bright spot. Advertisers use transit platforms to reach riders and the general public at street level.
Nationwide, advertising generates nearly a half-billion dollars a year for transit (up from $380 million in 2013), according to the American Public Transit Association (APTA). To put ad revenue in perspective, transit fares generate $15 billion a year.
Transit systems are expanding advertising, adding screens, and selling aggressively.
"Our bus ads cost less than most other advertising mediums, including television, radio, billboards, and newspapers," says the pitch from King County Metro in Seattle.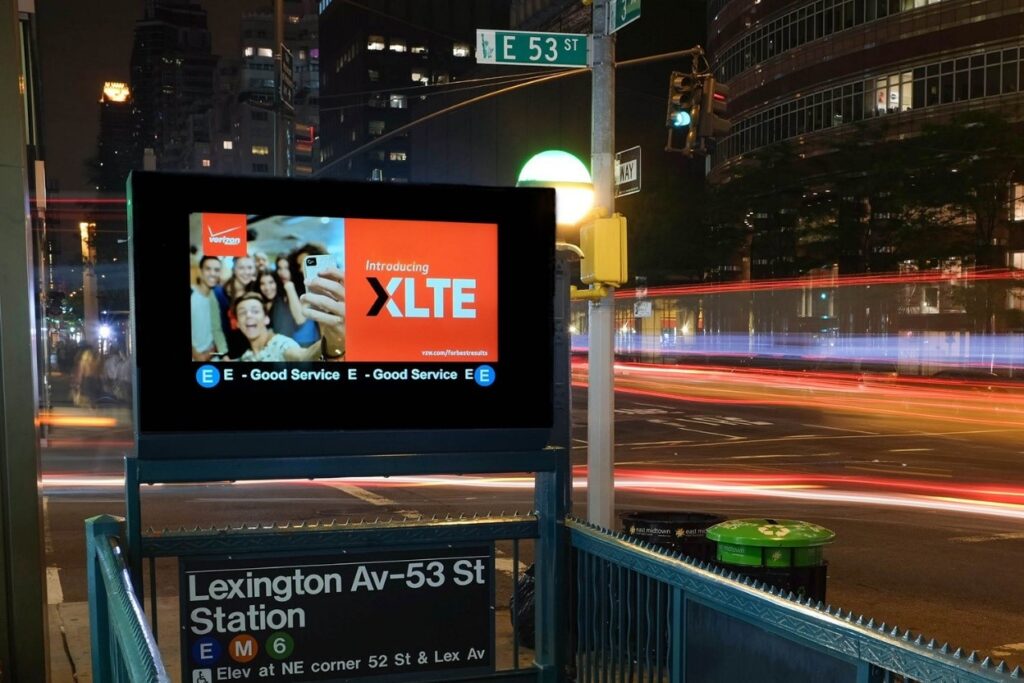 Besides income, advertising also provides another valuable currency for local transit authorities. To qualify for federal subsidies, local transit systems must demonstrate local support, known as the "local match" (matching dollars to trigger federal grants). Advertising revenue qualifies as "local match."
Ridership
Long-term, transit ridership is up 6 percent since 2004, says the national trade association APTA.
But ridership declined in 31 of 35 major metro areas in 2017, according to analysis by the TransitCenter advocacy group based in New York, which crunched US-DOT data. Exceptions were Seattle, Phoenix, and Houston; New Orleans' ridership was flat. In Seattle's center city, most workers commute by a mode other than driving alone; Amazon workers' transit costs are covered by the company.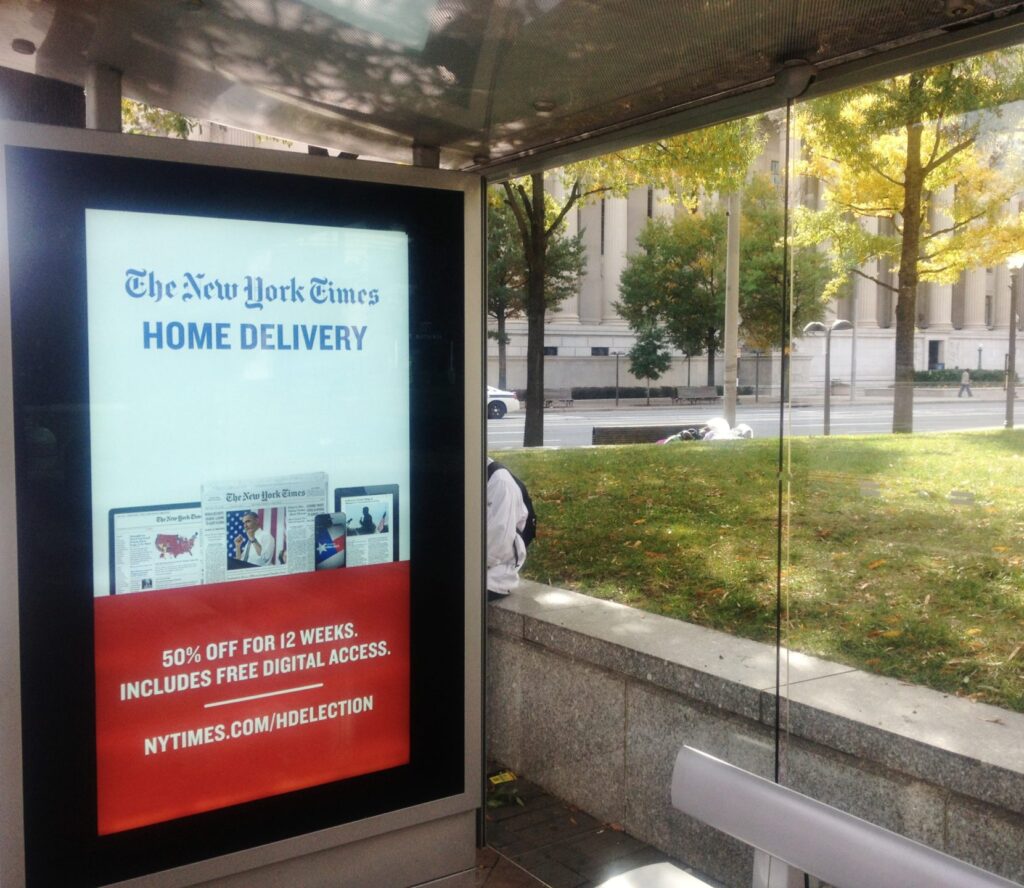 Ridership fell in the largest transit markets: New York, Chicago, Los Angeles, Washington, DC, San Francisco, Boston, and Philadelphia. Nationwide, ridership dropped 4.5 percent from 2014 to 2016, when the US population increased by 4.5 million and the economy added 5 million jobs.
Experts point to numerous culprits for declining transit ridership, including deferred maintenance and repairs that disrupted service in Washington, DC's subway. Other reasons:
Transit service is declining, especially bus systems
Increased car ownership, including among low-income and immigrant populations
Online shopping
Teleworking/commuting
Rising transit fares make driving seem cheaper
Ride sharing/ride hailing
The health of transit should not be judged solely on ridership stats, say advocates. Transit, says Darnell Grisby at APTA, is the "backbone" of multi-modal mobility that could include bikes, scooters, ride-hailing, and walking. Repairs that temporarily disrupt service help assure transit's long-term appeal, he says.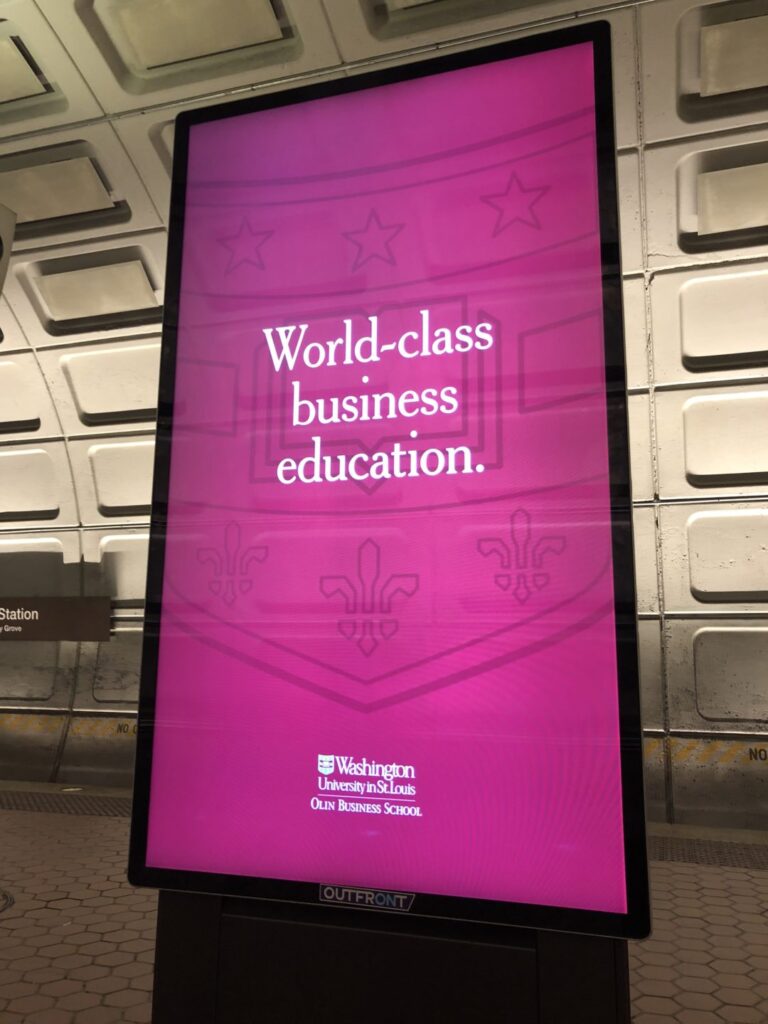 Along the Strip in Las Vegas, revenue from bus rides fell from $23.9 million in fiscal 2015 to $18.5 million in fiscal 2018, says the Regional Transportation Commission (RTC of Southern Nevada). This period coincides with the arrival of Lyft and Uber.
But advertising revenue has been increasing 3-4 percent a year, says Carl Scarbrough of the regional transit system based in Las Vegas. In fiscal 2018, advertising on buses and bus shelters generates $6.2 million; the transit system receives 55 percent of that amount.
"We are working on video advertising at our bus shelters on the Strip; we are in the installation phase now," says Scarbrough, director of transit advertising, amenities and technical equipment. "I think this has a lot of potential, but there's a lot of competition in the market."
Daily trips on Washington, DC's Metro system fell from 750,000 in 2009 to 626,000 in May of this year. The biggest drop off was ages 18 to 29, says Teralytics, a Zurich-based company that researches mobility based on cell phone data.
But Metro's ad revenue is up. Washington's transit system projected $24 million from advertising in fiscal 2018, a half-million increase from the previous year.
DC Metro is bullish on advertising: "A multi-year advertising contract commenced in FY2016, and the Board's 2015 actions approving an expansion of the advertising inventory (including more digital advertising) and approving the advertising of alcohol are projected to provide additional revenue growth."