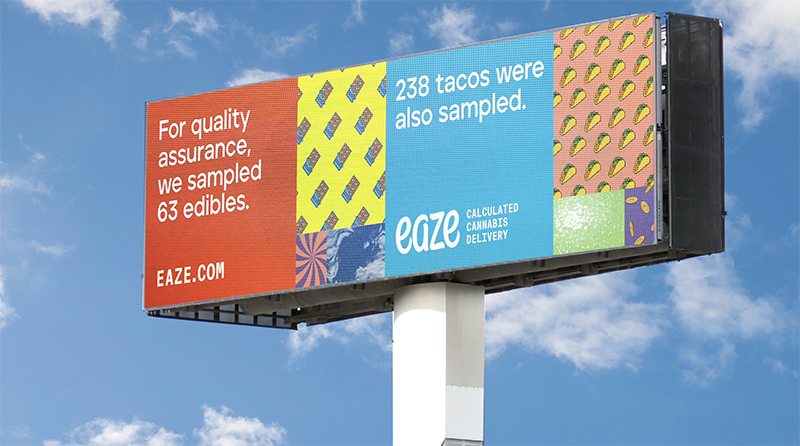 A sucker for lighthouses, I just visited one in Cambridge, MD, where the Choptank River meets Chesapeake Bay. Local boosters/history buffs note (inside the lighthouse) that watermen doubled as rumrunners during Prohibition.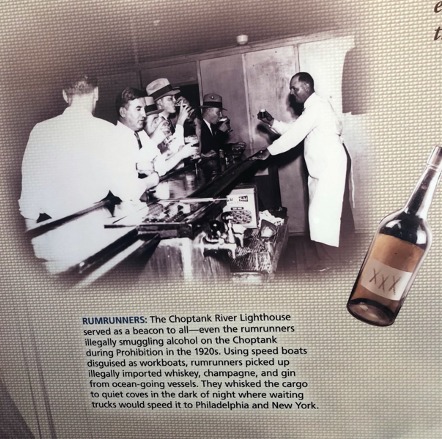 Prohibition (1920-1933), with its pervasive disrespect for law, didn't work. A century later, America migrates toward legalizing cannabis. A district attorney in Brooklyn just tossed more than 3,500 cases involving marijuana offenses.
Consequences of legalizing pot are unclear. I am confident, however, of these fundamentals:
1. The public has spoken.
Most Americans favor legalization of cannabis. Nearly seven of 10 Mississippi voters supported medical marijuana via the 2020 ballot.
A conservative congressman from a red State recently told me that he decided to support legalized medial marijuana when a local judge said he used cannabis for medicinal purposes. Pew Research says those who oppose legalization are a slim minority.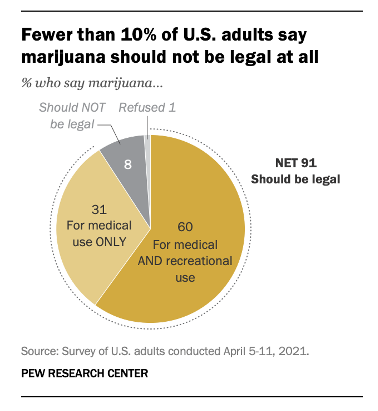 2. Let's treat cannabis like alcohol
Colorado is a pioneer State in cannabis legalization; state-licensed retail sales began in 2014. It's Constitution says marijuana should be regulated like alcohol.
Alcohol is advertised and strictly self-regulated. Excess is not a friend of the alcohol industry, or other vices. Try to recall this last time you heard of a complaint about an alcohol ad.
Likewise, cannabis advertising should be regulated (and self-regulated).
3. Remember Steve staring at the map of Denver
Steve Richards of Mile High Outdoor/Pacific Outdoor has been around long enough to remember the rise and fall of tobacco advertising in out of home media.
Looking at a map of Denver, Steve can recall areas where tobacco ads on billboards approached half the business, until suddenly the tobacco category was gone.
Steve, correctly, does not want a replay of tobacco. By that, he means he wants to avoid:
An outsized proportion of one category of ads
The gut punch when major cigarette brands agreed (in the late Nineties) to stop advertising on out of home formats, per their settlement with State attorney generals
Collateral affect on reputation; cigarettes were a strong part of the identity of out of home media
In 2020, Colorado revised its regulations, to allow cannabis ads on billboards. The be-ready checklist at Mile High Outdoor included review of:
Local ordinances, which can be tricky (a Colorado County prohibits ads for cannabis dispensaries in unincorporated areas, a city by the same name allows such ads).
Buffer spacing from schools etc.
Lease restrictions
Charting maps, to identify locations eligible/ineligible for cannabis ads
4. Expect pushback and debate
Out of home media accounts for about 4 percent of total ad spending, and about half of cannabis-ad spending (says Kantar media tracking).
Our leadership role is both opportunity for new sales and also can be a lightning rod for debate. In 2020, a red State and a blue State debated proposals to ban billboard advertising of cannabis. Neither proposal was enacted, but those debates foreshadowed more of the same.
The marijuana-legalization bill signed in 2021 by Governor Cuomo in New York bans cannabis ads on billboards.
5. Eventual national legalization
Congress will take its time, but eventually will take steps to relax restrictions and legalize cannabis. Initial steps could include allowing access to interstate banking and treating cannabis like other legal businesses.
Federal legalization would unlock more investment in the cannabis industry, spur new product lines and brand competition, and launch sophisticated ad campaigns.
Some out of home media companies will accept cannabis ads, others will not. As an industry, if we want a piece of this pie, we should behave responsibly, avoid excess, treat cannabis like alcohol . . . and also remember what Steve said about our history with tobacco.