Supporters and critics of President Donald Trump and President-elect Joe Biden used out of home (OOH) media to communicate with voters.
Biden was sworn in January 20; here are connections between the 2020 presidential election/the new President and OOH:
On October 1, 2020, candidate Biden tweeted about his billboard when he ran for US Senate in 1972 in Delaware

On October 31, 2020, Biden said on Facebook he was "blown away" by crop art that appeared in rural areas of battleground states, featuring his slogan "build back better."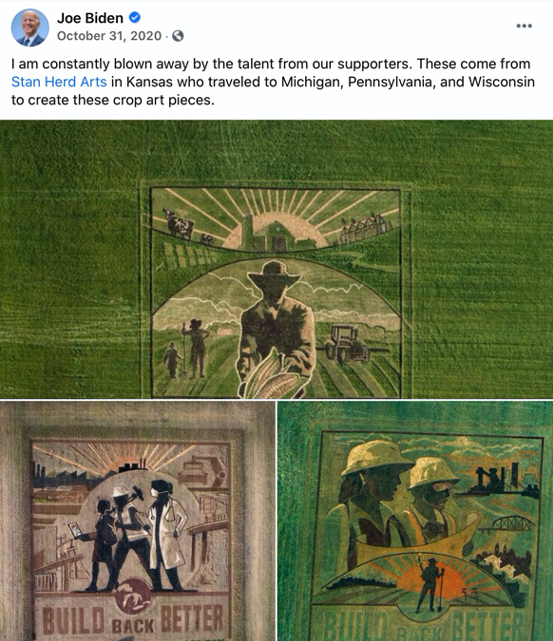 Crop artist Stan Herd's work has been submitted to the 2021 OBIE Awards. These OOH displays — and other political expressions on OOH — generated widespread publicity. (Milwaukee Journal Sentinel, Centre Daily Times, Journal Times)
The Biden for President campaign bought billboards in key places like Georgia.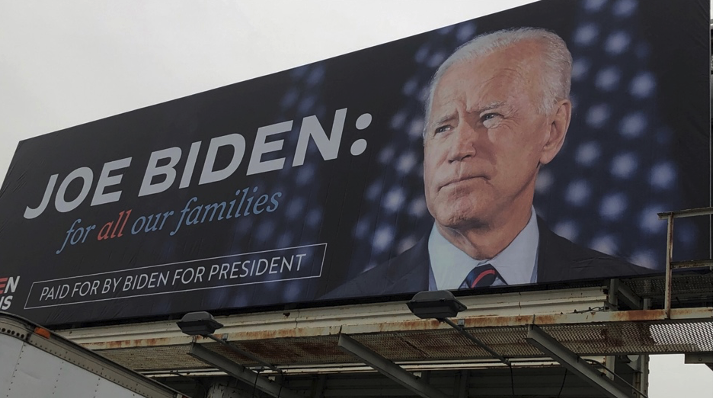 After the November 3 election, the Biden team put up a "Joe ❤️ Scranton" billboard.