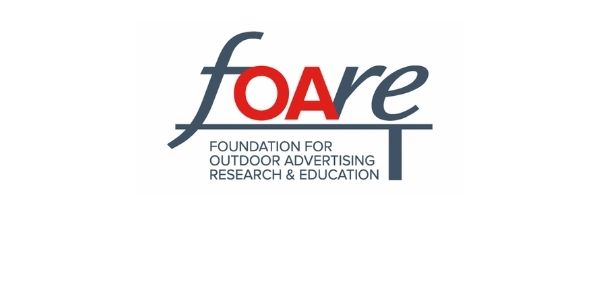 It's been 20 years since The Foundation for Outdoor Research and Education (FOARE) started giving scholarships to help support the education and career goals of students who are part of the OOH family, along with students who want to shape the industry's future — and the program is stronger than ever.  
This year, FOARE announced that 18 students will receive scholarships for the 2021-2022 school year, which is the most handed out in a single year. From finance majors to MBA students, spanning universities from Cornell to Berkeley, this year's scholarship recipients are inspired by their families, current events, a desire for advocacy, and a mission to make a difference in the world. 
Also for the first time, the FOARE scholarships were expanded to include diversity as part of the consideration process  — making this year's group of winners the most diverse in the history of the program with nine persons of color awarded scholarships and 11 of the 18 awards going to women. 
Congratulations to all the winners! 
Ethan Duong, from Irvine, CA, is entering his sophomore year at Cornell University in Ithaca, NY majoring in economics. Ethan is the son of John Duong, vice president of development at Clear Channel Outdoor. Ethan earned a 4.1 cumulative GPA in his first year at Cornell. Ethan acknowledged the difficulties of studying remotely during his freshman college year, but he still managed to give back to the community while having a successful academic year. Among his many volunteer efforts, Ethan coached a flag football team of nine middle-schoolers. Once returning to campus in the Spring, Ethan also got involved in several community activities, including a group called Diversity on the Street. Diversity on the Street seeks to provide assistance to minorities in the world of finance. "I can have a tangible impact on the presence of underrepresented populations in places such as Wall Street and other high finance areas," he said. Ethan also began a new club at Cornell to respond to the increasing number of AsianAmerican hate crimes.
Mary Frank, from Tully, NY, is entering her senior year at SUNY Cortland in Cortland, NY majoring in communications. Mary is the daughter of Steve Frank, who manages the lease portfolio and is the safety manager for Park Outdoor. Mary has been on the Dean's List for her first three years of study at SUNY Cortland. She also has served as a teaching assistant for two semesters. Mary plans to use her strategic communications skills to pursue a successful career in sales and marketing. "I want to be able to communicate with other people to come up with ideas to help the public and the company," she said. "My goal in life is to never give up and keep pushing myself to become stronger."
Aidan Krupp, from River Forest, Illinois, is entering his freshman year at Notre Dame University in Notre Dame, IN and plans to major in finance. Aidan is the son of David Krupp, the CEO of Billups and the former U.S. CEO of WPP's out-of-home planning and buying company Kinetic. Aidan said he has two career goals in life: one to pitch for the New York Yankees and the other to work in finance. "I am pragmatic enough to know that the Yankees may not call so I have taken my studies seriously," he said. And he did: graduating high school with a 4.0 GPA while also serving as team captain of the baseball team. Aidan hopes one day to work on mergers and acquisitions that have a social impact and even someday seek elective office. "I have grown up during wars, a pandemic, and social unrest," he said. "I believe that communication regardless of political affiliation is the means to collaboration, growth, and compromise."
Delainey Sanders, from Naperville, IL, is entering her freshman year at Colorado State University in Fort Collins, CO and will major in biomedical/chemical engineering. Delainey is the daughter of Todd Sanders, who has more than 30 years' experience in the out-of-home advertising industry and is currently an owner of Chicago Billboards. Delainey plans a career as a medical doctor. She attributes her interest in medicine to her childhood visits to her pediatrician, but also credits her volunteer work with Best Buddies for sparking her interest in the medical field. Best Buddies is an organization that revolves around creating friendships with students with intellectual disabilities. "After making many connections with students with disabilities," she said, "I was set on joining the medical field. I developed patience and learned to always be kind. Due to my passion for working with people with disabilities, interest in medicine, and my love for science, my longer-term career goal is to become a doctor. I aspire to work with patients and make their experiences in the hospital or the doctor's office less intimidating."
Samuel Schwartz, from New Rochelle, NY, is entering his freshman year at the University of Maryland in College Park, MD. He is the son of Mitch Schwartz, who works for Outfront as the vice president of government affairs for the eastern U.S. and Canada. Samuel has volunteered time for numerous causes, including helping to raise funds for breast cancer awareness. He is a volunteer for Best Buddies that works with children with intellectual disabilities. He also volunteered time in Israel as part of a group called Save a Child's Heart that was established to help comfort children facing impending cardiac surgery. Samuel has not yet decided a course of study to pursue in college, but he is making "quick and heavy strides" to develop "a focused career trajectory." He knows he wants a career in marketing and he hopes his other interest in psychology will help prepare him for that career. "I know that I want to go into the business field of marketing," he said, "and use the information in a subject such as psychology to give me an upper hand by gaining insights into consumer behavior. I would use my knowledge of people's reactions, emotions, desires and needs to market more efficiently and intelligently."
Kaitlyn Waple, from Wentzville, MO, is entering her freshman year at Adrian College, in Adrian, MI and plans to study business. Kaitlyn is the daughter of Jeff Waple, an account executive for DDI Media. She hopes someday to be a medical sales representative for a pharmaceutical or medical equipment company. While excelling academically in high school, Kaitlyn also played four years of varsity golf and hopes to continue playing on the golf team in college. She was also active in soccer, varsity track, and diving. She is also working two parttime jobs to pay for college and has set as her goal to graduate college with no debt. "I hope to find a perfect balance between my school work, my job, and golf," she said. "I strongly believe in working hard for what I want. I know that in life I will face struggles and obstacles and I must know that those were placed in my life for a reason: to learn from them and grow as an individual."
Logan Pfaltzgraff, from Eagan, MN, was named the recipient of the Ruth Segal Scholarship. The scholarship was established to recognize the work of Ruth Segal, a long-time employee of the Out of Home Advertising Association of America (OAAA), who worked tirelessly as an advocate to educate federal and state policy makers about the industry. Logan is entering his sophomore year at the University of Minnesota in Minneapolis, MN majoring in civil 3 engineering. He is the son of Scott Pfaltzgraff, the operations manager for Outfront Media. Logan, who earned a 3.3 GPA in his freshman college year, acknowledged the challenges of beginning college during a pandemic. However, he noted the experience also helped him formulate his future career goals that he hopes will result in having "a lasting impact on other people" and the environment. He hopes to pursue a career in clean water resource engineering. "This subset of civil and environmental engineering takes advantage of the chemistry, physics, and calculus skills I have been learning to provide clean water to communities that currently lack it," he said. "This is desirable to me because of the dire importance that this career has on our quickly changing world. Clean water is the most valuable resource and providing it is essential to the survival of communities."
Chayla Walters, from New York, NY, was named the recipient of the Nancy Fletcher Leadership Scholarship. The scholarship is awarded to a woman with a specific connection to the OOH industry, who has demonstrated leadership qualities and skills. The scholarship recognizes the work of Nancy Fletcher, who served for 28 years as the President and CEO of the Out Of Home Advertising Association of America (OAAA). Chayla will be entering her junior year at Baruch College in New York, NY and is majoring in Business Communications. Her father has worked for JCDecaux for the last five years as a field technician. Chayla, who grew up in a low socioeconomic Brooklyn community, noted that "there weren't any ideal role models wandering the local street." But, she points to a range of experiences, including studying and volunteering in Nicaragua, for helping to shape her future. During her time in Nicaragua, she participated in a program called "Live Like A Local," in which she experienced the living conditions, traditions, and cultures of the economic developing country. Chayla, who played varsity basketball in high school, hopes to combine her love for basketball and her passion for the law to become an intellectual property lawyer for sports teams. She hopes to attend Duke University School of Law upon graduation from Baruch College. Candidates for the scholarship were asked to identify a woman they admired who was not a family member. Chayla singled out Maya Angelou. "As a child who faced a grave traumatic experience," Chayla said, "Maya Angelou used her trauma to empower other women across the globe. Her poetry has inspired women of all ages to overcome adversity and to use vulnerability as a tool for strength. She embodied a strong, resilient, persevering woman who did not yield to adversity or oppression. She did not conform to society's standards or men. Instead, she paved her path, redefining beauty and success."
Jordan Baney, from Camp Hill, PA, was named the recipient of the Vern and Elaine Clark Outdoor Advertising Industry "Champion" Scholarship. The scholarship recognizes a student who demonstrates through their academic life, community activities, and career goals the skills that made Vern Clark, a long-time industry champion, successful in his efforts. Jordan will be entering her freshman year at Duquesne University in Pittsburgh, PA studying biology. She is the daughter of Jennifer Baney, who is the Business Manager for Lamar Advertising in Harrisburg, PA. Jordan is working toward a career as a physician assistant. "I want to become a physician assistant," she said "because I have always felt the desire to help others. I genuinely believe my purpose on this earth is to help people. I have also always loved science and math and medicine is a great way to achieve my goal of helping others by using my love for and talent in science." Her decision was also impacted by the death of a 17-year old classmate, which helped her appreciate at a young age that life is precious. "The idea that my chosen career could 4 save someone's life and save someone's family from losing a loved one inspires me to work hard every day to achieve my goal so I can make a difference in the life of that person or family someday." Jordan has been involved in many volunteer and extracurricular high school activities, including playing field hockey; but she stressed that her volunteer activities also have helped pave the way for her decision to become a physician assistant. For example, recently, Jordan was inspired by Native American traditions, which she learned from her aunt, to make dream catcher kits for hospital patients. According to Native American legend, the dream catcher catches any bad spirits that try to come into your room at night. She raised the funds to develop more than 400 dream catcher kits that were distributed to hospitals in several states. She said this project alone helped her develop many skills, "like patience, determination, organization, and that I can make a difference in this world."
Nicholas Rodriguez, from Washington, D.C. has been designated to receive the Creative Arts/Design Scholarship. Nicholas is entering the first year of study at the Northern Virginia (NOVA) Community College in Annandale, VA, studying for an AA in Graphic Design. Nicholas is currently working also as a freelance artist. Nicholas hopes to work in marketing in the graphic design field after finishing the two year program at NOVA and then continue to work towards a B.A. Nicholas would be the first in the family to complete a college degree program. Nicholas, who identifies as a "two spirit, LatinX trans man," hopes to focus a career on creating content targeted to LGBTQIA youth. "Seeing people like me succeed has been crucial to my own growth as a Queer adult," Nicholas said. "I want to be in a position to pay it forward to the younger generation by showing them that they aren't alone and can be successful."
Amy Berglund, from Minneapolis, MN, is entering her first year of graduate school at the University of Denver in Denver, CO seeking an M.A. in Arts and Cultural Management with a concentration in marketing. Amy is a professional figure skater. After working in New York City, she returned to Minneapolis to develop a professional ice performance troupe. "Aware that Minneapolis has a strong history in performing arts," she said, "my goal is to stand out by showcasing figure skating alongside live music that relates to the culture of the city." The pandemic forced her to focus instead on creating live virtual performances. She hopes that obtaining her M.A. will further her career "in the marketing and business industry and fully capitalize on my years of experience performing, training in figure staking, producing, and managing shows."
Sakshi Joshi, from Marietta, GA, will be entering her sophomore year at the Georgia Institute Of Technology, in Atlanta, GA studying for a B.S. in Business Administration. Sakshi earned a 3.72 GPA for her first year in college earning her a place on the Dean's List. She also was active in Student Government, the French Honor Society, and Habitat for Humanity. She attributes many of her extracurricular and community activities with encouraging her drive to succeed. But, she traces her interest in business back to her high school days. "I have been interested in 5 business management or development," she said, "since I started gaining leadership roles in high school, as they introduced me to duties such as decision-making, teamwork, and critical thinking. It was a vague imitation of what the world of business requires and an indication of what I wished for as a career."
Andre Smith, from Houston, TX, will be entering his junior year at Franklin University in Columbus, OH and is studying marketing. Andre currently works as a graphic designer for Clear Channel in Houston, TX. Andre's educational path took somewhat of a detour, but he credited his "drive" for putting him on a path to become the first in his immediate family to complete a four year academic degree. In high school, Andre was interested in pursuing a medical-related degree. However, his interest in the arts steered him to seek an Associate's degree in graphic design. He took several years off between getting his AA and returning to school to complete his Bachelor's degree primarily for financial reasons. "Although my journey hasn't been the typical road traveled," he said, "it's the journey of many others. This degree is not only for myself but the many others who are like me. I hope that I can be an inspiration to keep going no matter how many roadblocks you may face." Ultimately, he hopes to merge his skills and experience in graphic design with marketing. "Those two fields go hand in hand," he said, "but they are usually handled by different people. I want to be the one who brings my marketing campaigns to life visually, handling both the front and back end. I know this would be super demanding, but the reward would be worth it."
Piper Trattner, from Hudson, OH, will be entering her third year at the Crummer Graduate School of Business at Rollins College in Winter Park, FL, seeking her MBA in International Business with a concentration in social entrepreneurship and sustainable development. Piper said she grew up watching her father work in the out-of-home advertising industry. She said he r father was inspired to work in the industry by watching his father use OOH advertising for his small business. Piper's career goal is to "leave a desirable impact on society," so she is hoping to make climate change the focus of her life's work. "I want to work for a sustainable company with the directive of trying to reduce or combat climate change," she said. "The opportunity to work for a company that values both the planet and the population it caters to is a key driver in my career aspirations." Piper's commitment to combatting climate change is driven by her determination to "play a role in the future of our world," and she has crafted her education program with hopes of achieving that outcome. "Innovation inspires me," she added, "and I have always been keen to take on a challenge. The intersection of business and society should be at the forefront of all global business leaders' minds. It is impossible today to operate under the assumption that your actions will not affect the world."
Julia Cristiano, from Oak Park, CA, who will be entering her freshman year at the University of California-Berkley in Berkley, CA. Julia plans to study political science. One of Julia's teachers describes her as having "the heart of a public servant" and "wisdom beyond her years." She is 6 "articulate and intelligent," said her English teacher, and "a strong, confident leader." Julia described being teased by her classmates when she was younger because she could not afford some of the same luxuries as her peers. "The experience of having my dignity stripped away by factors outside my control made me a more compassionate and understanding person," Julia said. "It cultivated my desire to uplift others and be a pack-builder. I realized that I wanted to do more than just stop the occasional bullying. I wanted to make the world a better place for thousands if not millions of people." That is what has driven Julia to study political science in hopes someday of becoming an agent for change by serving as a legislator or an international diplomat. Julia already has made a difference working on environmental justice issues in the state of California. She has testified for a State Senate and Assembly Committee on several occasions, including to promote legislation calling for schools to employ environmentally sustainable practices. Although her advocacy did not always succeed in securing new legislation, these experiences have had a profound impact on her. "I learned the power of my voice," she said, "and it was the first time I truly felt empowered as though I could actually better the world.
Kiana Washington, from Conyers, GA, who is studying for her MBA at the University of Michigan in Ann Arbor, MI. One of her mentors during her tenure as an intern at the Bank of America described Kiana as a "strategic and strong problem-solver who works well with ambiguity." According to her mentor, Kiana has a "spirit of determination, uses good judgment, and works harmoniously and effectively with others." The mentor also describes her as having "good cognitive and analytical skills." Kiana said those are the skills she hopes to master to "earn a seat and respected voice at the table." Her goal is to work in investment banking or at a private equity firm with the purpose of promoting financial inclusion for the under- and unbanked. "While in school, I was exposed to the predatory nature and injustices within the financial services industry," she said. "I discovered that the majority of underbanked individuals come from communities of color. I knew my role in achieving racial equity was going to be by democratizing the financial services industry." Kiana's commitment to racial equity was forged at a very young age when she accompanied her father, a successful attorney she described as "my Clark Kent", on a day trip in rural Georgia that was interrupted by a police officer making an unwarranted traffic stop. "I saw a revered attorney with more than 16 years of experience shrink himself," she said, "not because he was scared but because he was doing what was necessary to survive." She said that moment set the stage for her to dedicate her life to be an advocate for racial equity. "But, it was not until I attended college and majored in finance that I figured out how," she added.
Cameron Carter, from Murray Utah, who is studying for a graduate degree in City and Metropolitan Planning at the University of Utah in Salt Lake City, UT. As part of a recent internship, Cameron conducted research on billboard issues in Utah and hopes to study more OOH topics during his graduate studies. Cameron's career goal is to become more involved in "making our government more sensible, compassionate, and data-driven." He said that government can make communities stronger through the planning process. "I am motivated and inspired by policy research, especially around housing, transportation, climate, and urban design," he said. "Especially considering the division and misinformation in politics today, evidence-based policy can be a uniting force in our communities."
Abigail Tatkow, from Austin, TX, who is pursuing a graduate degree in Community and Regional Planning at the University of Texas School of Architecture in Austin, TX. Abigail is pursuing her graduate degree ten years after receiving her undergraduate degree. She was motivated by her work and volunteer efforts during that time, including serving on the city's Zoning and Platting Commission during a contentious eight year rewrite of the city's zoning code. Throughout this process, she was struck by how the digital divide prevented many residents from engaging in the planning process because of their limited access to online information and advertising. The digital divide also became an obstacle when she led a volunteer effort during the COVID-19 pandemic to help educate low income communities about food and medical resources in the community. "Where the digital divide continues to wreak havoc in our communities," she said, "billboards, flyers, and canvassing are the strategies I selected to ensure that these resources reached the people who really needed them." She said governments should work harder to incorporate out-of-home advertising in their outreach to citizens. "I rarely leave my house without considering products and services displayed in OOH advertising," she added. "I believe there is a major need to better incorporate these mediums into the non-profit and public arenas as cities put their money where their mouths are to ensure that they are developing communities in an equitable way."