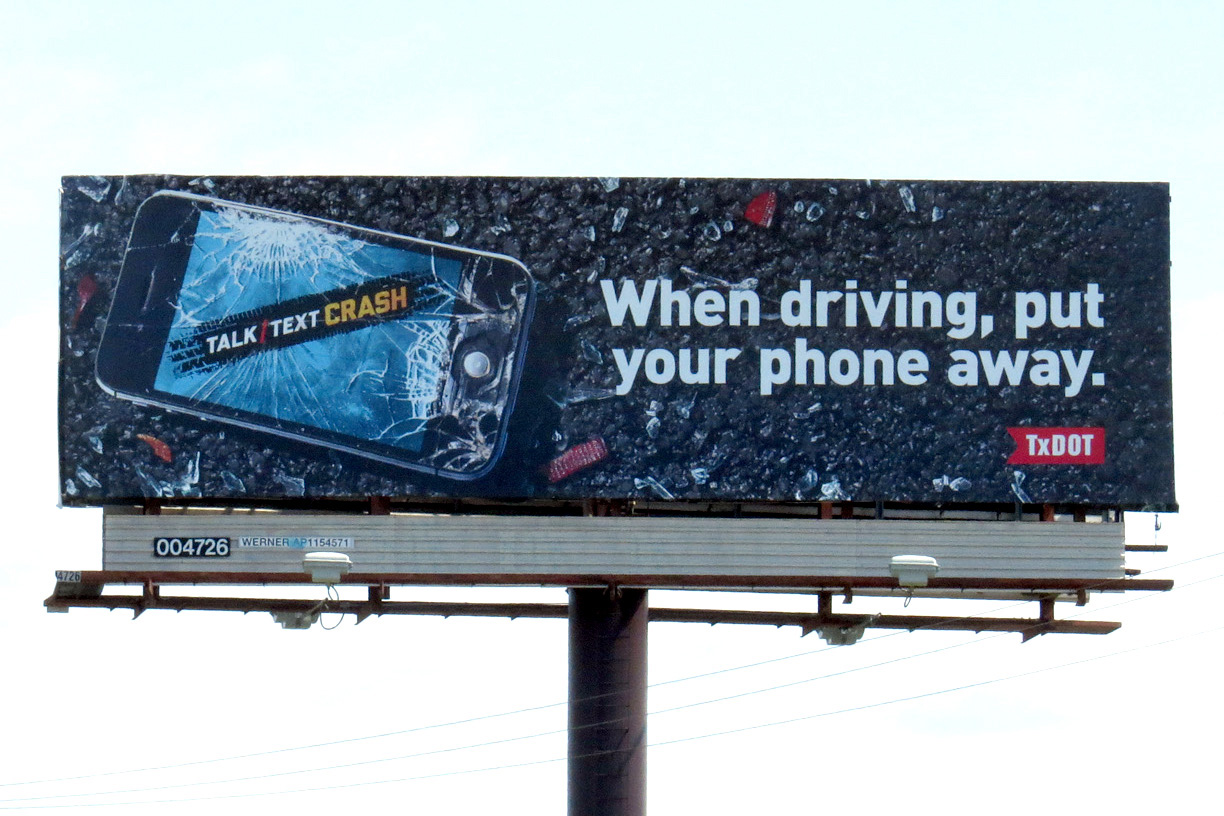 I ran into a policy analyst (April 27) for the huge AAA auto club based in southern California.  She said two things of note:
A California lawmaker had invited AAA to join his effort to restrict digital billboards based on safety, but AAA declined because the science didn't show a problem.
I should read AAA's latest distraction report from its Foundation for Traffic Safety (based in Washington, DC).
I did.  It's not about signs. The latest AAA report is about distraction inside the vehicle.
In-vehicle information systems (IVIS) create "moderate to high level cognitive workload" for drivers, said this research, conducted by experts at University of Utah. Further:
Practice does not eliminate interference caused by in-car info systems.
Older drivers have more trouble figuring out in-car gadgets compared to younger drivers.
After drivers interact with in-car info systems, it takes 27 seconds to return to normal levels of performance. "At 25 MPH, drivers would have traveled more than three football fields in this interval."
Thank you, AAA policy analyst.
The AAA safety study reminded me what Peter said about distraction a few days ago:  Billboards aren't the problem.
Peter is Congressman Peter DeFazio (D-OR), the top Democrat on the House Transportation & Infrastructure Committee.
Like the AAA motor club, the congressman is worried about information overload inside the vehicle, with more gizmos on the way.
DeFazio's home-state DOT (Oregon Department of Transportation) wants to "change cultural norms when it comes to distracted driving."
When Oregon's Transportation Director Matt Garrett says "cultural norms," he means driver behavior inside the vehicle.
Oregon commissioned new research that says:
Three of four Oregon drivers admitted to driving while distracted, "mostly by using a cell phone."
As passengers, more than eight of 10 feel uncomfortable riding with a driver who is distracted. But nearly half of those surveyed (by Oregon State University) "admitted to driving while distracted with passengers in the vehicle."
A distracted-driver crash occurred every 2.5 hours, according to state data.
Driving into Portland (OR), I saw another example of government using billboards on behalf of safety.
The kids-buckle-up message – on a digital bulletin — was posted by the National Highway Traffic Safety Administration (NHTSA).
When we hear terms like "distraction" and "changing cultural norms," remember these basics:
Billboards helped change culture norms, for safety, by increasing seat belt usage and making impaired driving un-cool.
Serious, respected safety advocates like the AAA's Foundation for Traffic Safety are focused on distraction inside the vehicle.
State and federal research shows that digital billboards are not distracting.
See this original post in Billboard Insider.