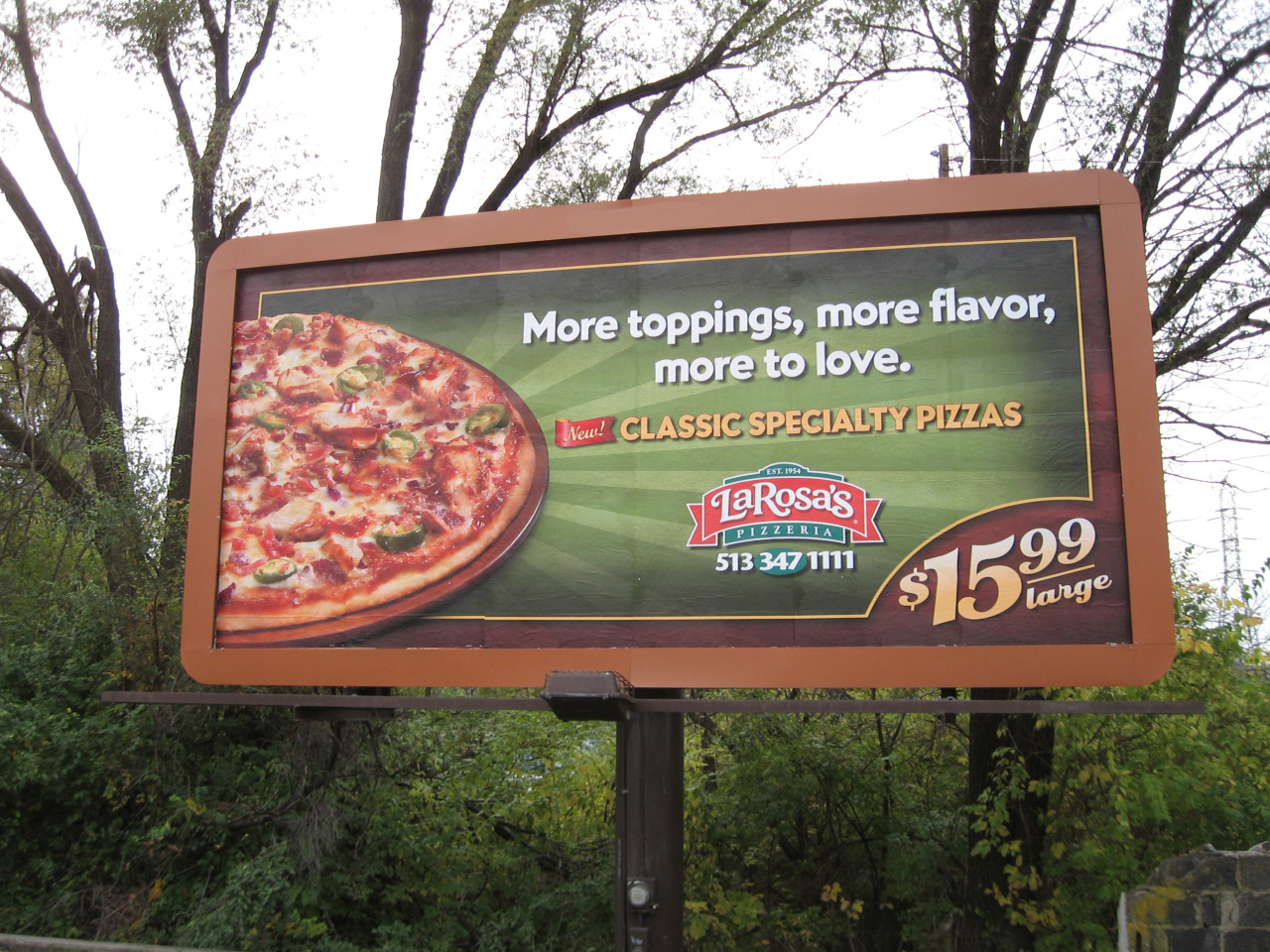 Many of our industry's thought leaders have done an excellent job extolling the virtues of out of home (OOH) in today's landscape of brand-consumer interaction. Our industry continues to do excellent work to prove OOH's ability to ignite and amplify campaigns on other platforms, including and perhaps especially digital and mobile. Additionally, our evolving and improving metrics and use of "big data" are tremendous stories to tell, and should position us well as a foundation piece in digital campaigns, as opposed to a competitive or standalone piece.
While continuing to accumulate proof points to these ends, it might be time to embrace something that virtually everyone who has ever thought about our industry agrees that we do particularly well: OOH builds brands.
OMG, I just wrote it! The "b" word. The word that, in the wake of the Great Recession, has been banished to the back burner of media planners' stove tops, if not completely removed from their lexicon, is exactly what is needed for brands to succeed. It's time the pendulum swung back to embracing the importance of brand building.
Stop! I know what many of you marketers are thinking: "We don't have time for brand building. We have to sell stuff NOW!" I couldn't agree more, which is why I am thrilled to be in an industry that can help you.
Allow me to illustrate by using a couple of examples with which you might be familiar.
Online Coupons
I don't know if you've heard of it, but there is this thing called Groupon, which is a platform where consumers can access deals providing around 50 percent off for various goods and services. If you are one of the tens of millions of Groupon users, you get daily emails about deals in your area. If you don't happen to be a "Groupie," you likely have some apps or ability to get deals and/or coupons from local retailers (Retail Me Not, Coupons, etc. come to mind).
I get bombarded with these deals in my email inbox every day, but I rarely act on them. Why? 50 percent off is really good, right?! Yes, but only if the offering has a perceived value to me that exceeds the offer by enough to actually act. I mean, I have to click on the offer, maybe enter my credit card number, and then I have to actually go to the place before the offer ends. It's a whole process.
When I actually click on the Groupon email (or open any other app) for deals on, say, a place to grab lunch, I immediately get access to the aforementioned "around-50-percent-off" deals at a variety of places. The only places I consider are the ones I know. How do I know them? Well, I have either eaten there before, or I have at least "heard about them somewhere." I'm sure those egg rolls and enchiladas are great, but I don't want to gamble on it, even at 50 cents on the dollar. If I know who you are, and I have a good impression of your brand, there's a much better chance I'm coming for lunch sometime soon.
That is precisely where OOH comes in! We are great at providing that "first screen experience" or introduction between a brand and a consumer, so that a brand is less likely to get scrolled past.
Online Shopping
Now that I have informed you about Groupon, I will let you in on another little company: Amazon. Oh, you've heard of it? That's cool. You stole my thunder a little, but whatever.
During the Christmas season, I did a lot of shopping on Amazon; right from my phone. I could research different items on the web, and if Amazon's pricing was close, I "1-Clicked" my way to checking another item off Santa's list, and it arrived at my office or home two days later. It was awesome! I never had to deal with a mall parking lot! Priceless. See what I did there?? It took one word to reference one of the best branding campaigns in recent memory.
The interesting thing is that I continue to shop for other things, using an "Amazon first" approach. One such item was a base layer running shirt for the longdelayed yet certain-to-happen frigid cold. Of course, Amazon was happy to show me about 5,000 different options. Many of the options looked almost identical, in terms of performance claims and fabrics. I quickly chose an Under Armour shirt for $40. Some of the other shirts were less than $10. Why did I spend 400 percent of what I could have?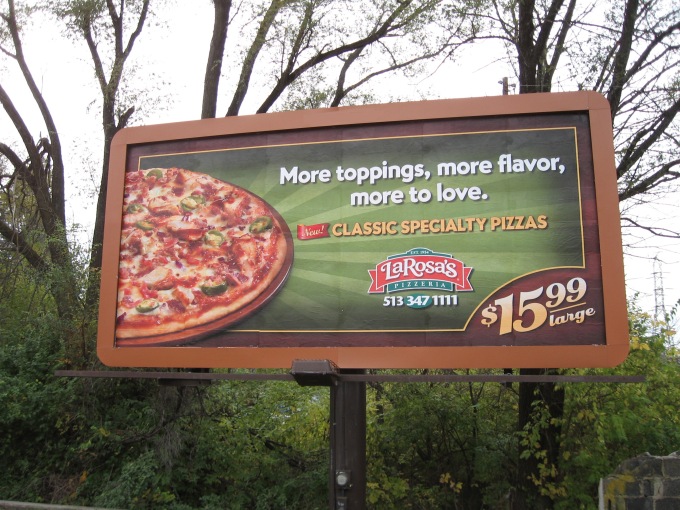 Not having actually touched the garments, I had the perception that the difference in price was made up for in performance, much like I opt for Gatorade instead of some random "flavored sports drink," or my local LaRosa's pizza instead of cheaper brands. This perception is continually reinforced by their marketing efforts via endorsements, digital ads, billboard campaigns, etc.
LaRosa's does a great job with its OOH in the Cincinnati market, primarily through the use of poster displays. It's hard to drive anywhere without seeing LaRosa pizzas, shown at about 8 feet in diameter.
In today's digital world, brand perception is critical. If you don't have it, people will just scroll on down or swipe away from you, even if you have created a smart enough digital campaign to get your message on a potential customer's device. The all day, every day nature of OOH, combined with its ability to introduce you to defined demographics in defined areas, at scale, is ideal for building brand. This doesn't mean that you shouldn't provide other motivations to act (You should!). It does mean that you will have a much better chance to be chosen when they do.
So, when considering whether or not branding is worth part of the marketing budget, I recommend you "Think Different" and "Just Do It."