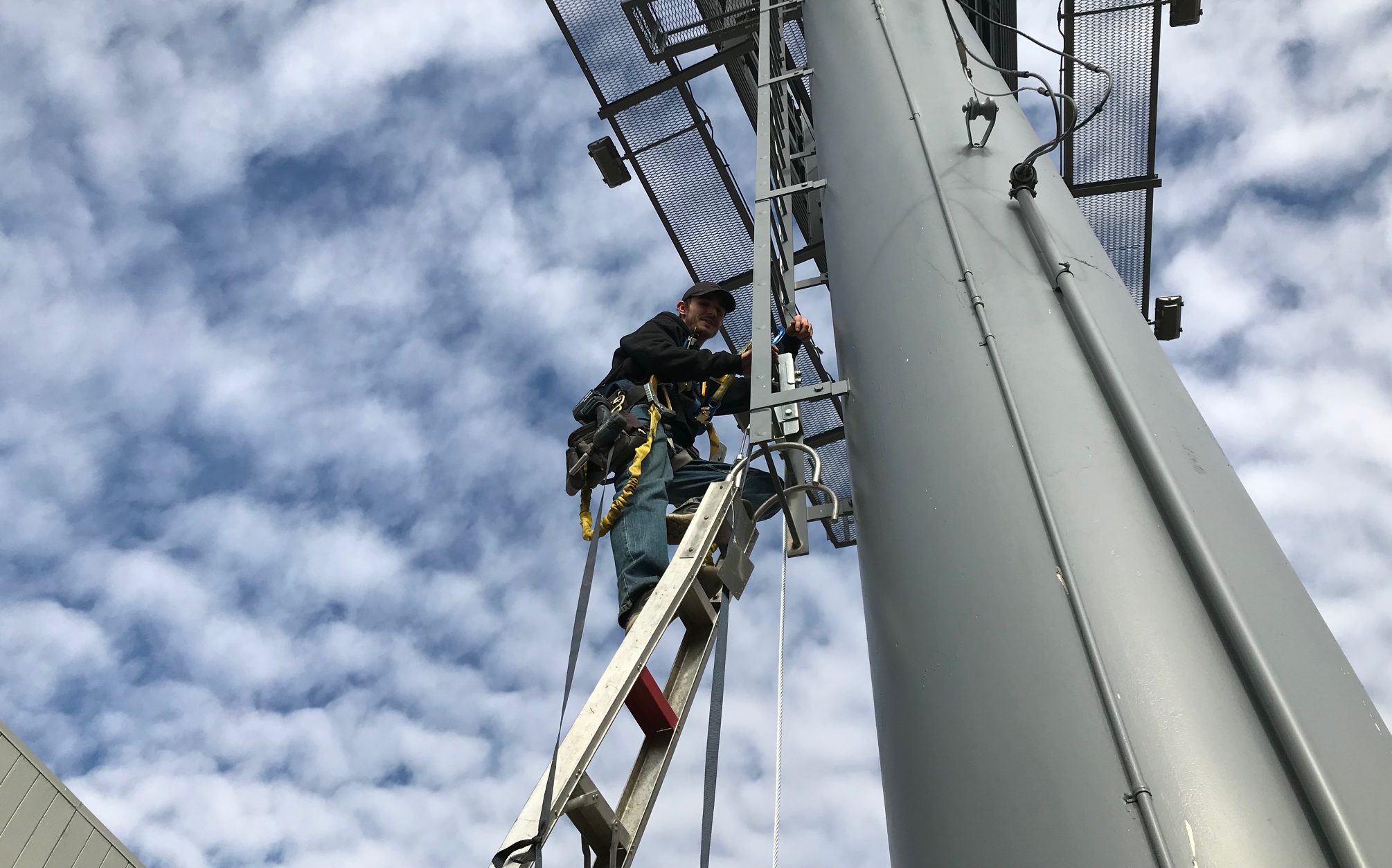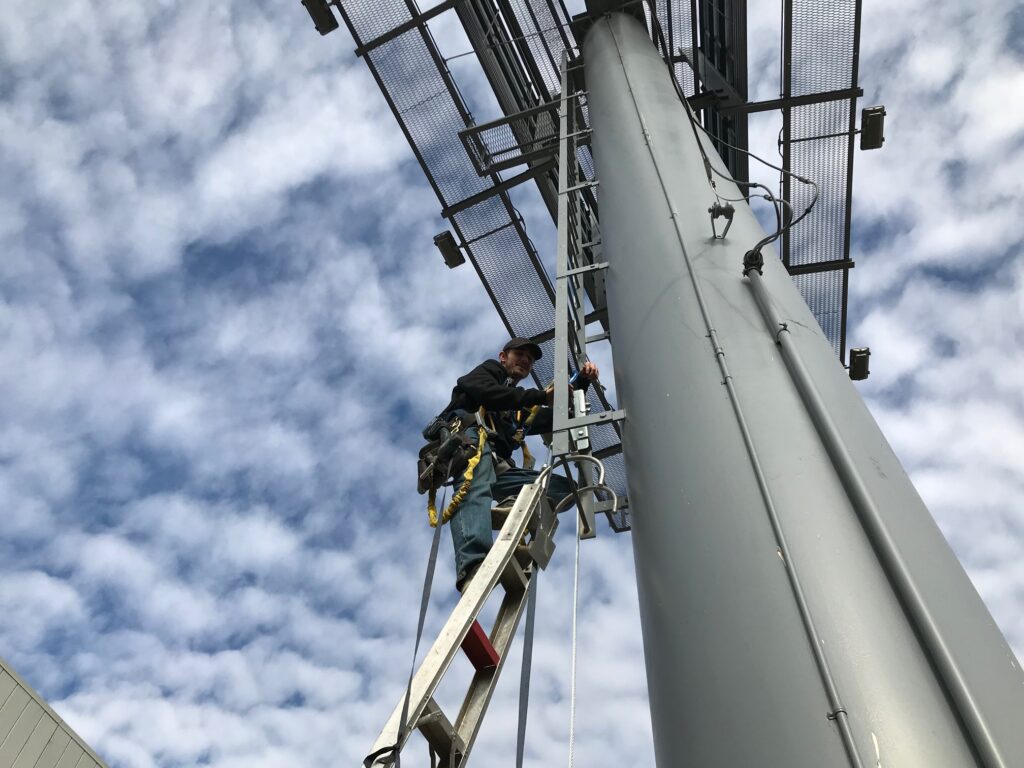 Chances are you've never met this guy, Tyler Burrows. Looking at us from his ladder, Tyler reveals much about the OOH industry… especially at Thanksgiving.
Tyler, like other employees at Stott Outdoor Advertising based in Chico, CA, lost his home to wildfire (the worst in California history).
The next day, Tyler was on the job at Stott, posting billboards.
This powerful narrative tells us three things:
One:  we support each other.  Nationwide, the OOH industry is helping Stott employees. Nine Stott employees lived in the area most affected by wildfire; six lost homes to fire, one home survived, and the status of two is unknown. Difficulty in getting information is like the "fog of war," says Jim Moravec, general manager at Stott.
In seven days, nearly $30,000 was donated via a GoFundMe site.  Click here to contribute.
Two:  the dedication of OOH employees is impressive by any measure, to install ads, maintain structures, create copy, manage traffic, embrace new technology, meet deadlines, and more.
"This incident demonstrates the resiliency of people," says Moravec, "and their desire after the most severe of setbacks to restore a sense of normalcy to their lives.  I was enormously impressed with the employees, that once family was secure, immediately began thinking of the well-being of Stott Outdoor and providing uninterrupted service to our advertisers."
Three:  we give thanks.  Yes, we face adversity.  But — together — we overcome adversity, and together we give thanks.
Today, we express special thanks to dedicated workers like Tyler and the team at Stott Outdoor Advertising.