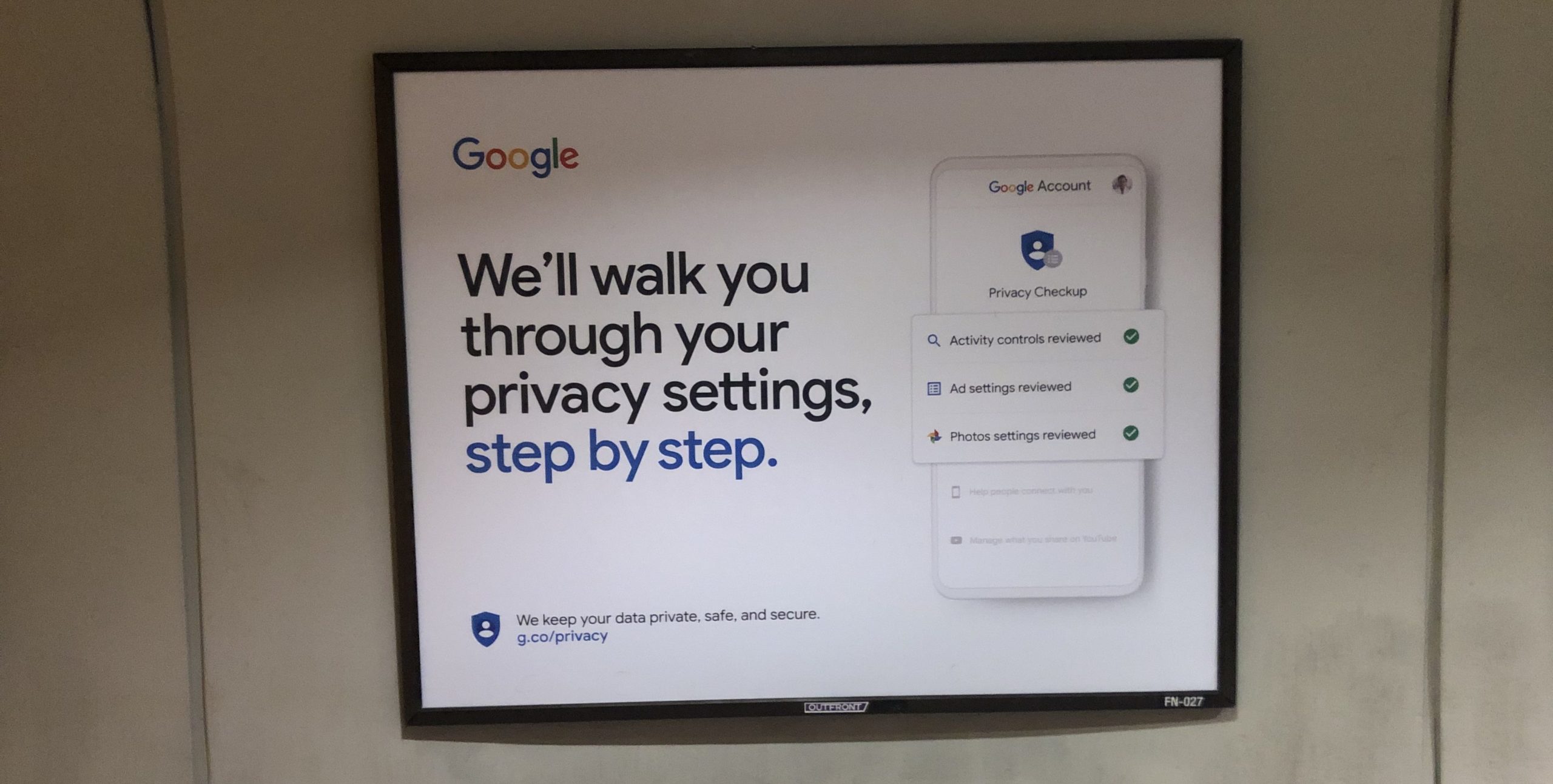 Responding to consumer interest in privacy, tech brands are using out of home (OOH) media to communicate their respect for privacy.
Public opinion research shows strong support among Americans for privacy rights. At the same time, consumers appreciate conveniences of instant communication and sharing, mapping, online shopping, anti-theft devices, and more.
Tech brands are spending more to advertise their commitment to data security and privacy. Global ad investment in the technology and electronics-product category will increase 8.4 percent in 2020, with OOH growth highest compared to other ad media, according to WARC.
Tech brands are using OOH to connect with consumers, offering a real-world, human experience about a digital issue humans face in the real world.
At Advertising Week New York in September, Facebook outfitted a trailer to help event attendees personalize and protect their Facebook profiles. Inside, a Facebook team showed users how to limit or customize personal information and data.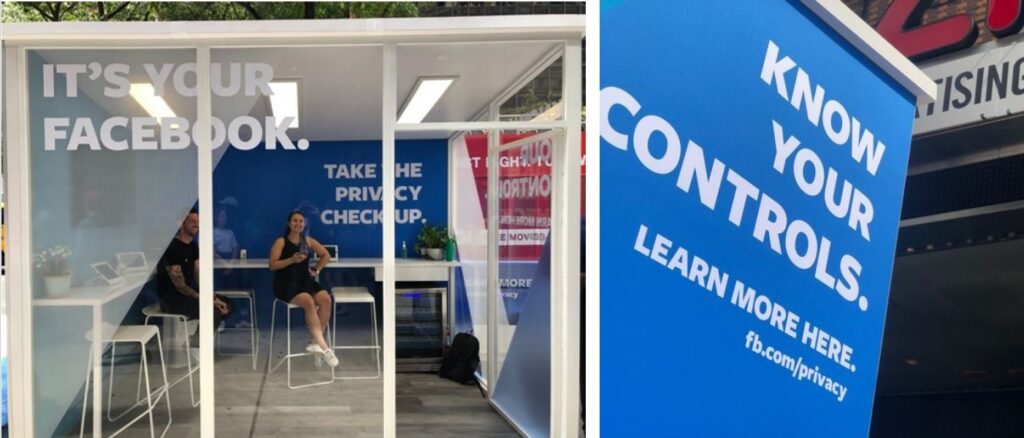 Google transit ads in high-traffic Washington DC Metro stations educate passersby with quick privacy tips. Messaging also relays how Gmail and Google Chrome are working to protect user data: "Safe Browsing Protects 4 billion devices, including yours" and "Gmail blocks over 100 million phishing attempts, everyday."

Apple made its mark during CES 2019. Using a play on the iconic campaign, "What Happens in Vegas, Stays in Vegas" Apple delivered its privacy messaging with a wall ad near the CES venue. While Apple did not actually attend CES, it's presence was known in a big way.