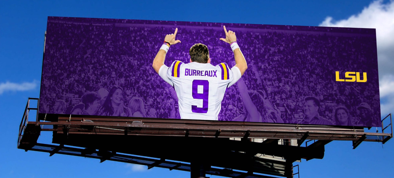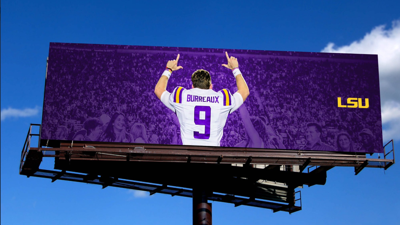 Sports and signs – two deep-cultural taproots in America – ignite special passion when combined.
Louisiana State University
A current example comes from Baton Rouge, LA. Joe Burrow is quarterback for the top-ranked LSU football team; he is a transfer from Ohio.
In Louisiana, Burrow's name has been modified with the "eaux" French spelling. When he came out of the tunnel in Tiger Stadium last week wearing a custom-made "Burreaux" jersey, fans roared.
"I just wanted to do something to give a tribute to this state and this university that's been so good to me," Burrow said about the jersey.
The next day billboards commemorating Burrow's salute to fans popped up across LSU hometown Baton Rouge.
More than 60 LSU alums work on congressional staffs. They loved seeing "Burreaux" billboards last week, expressing excitement in gratitude in emails to OAAA and their social media channels.
LSU football used billboard again to troll the University of Georgia. Ahead of the SEC Championship game December 7, where LSU won against Georgia, digital billboards across Atlanta said "Tigers takeover Altanta."
The Tigers head to Atlanta on Thursday. These billboards are already up around the city. #GeauxTigers pic.twitter.com/VMxegyoJVP

— LSU Football (@LSUfootball) December 4, 2019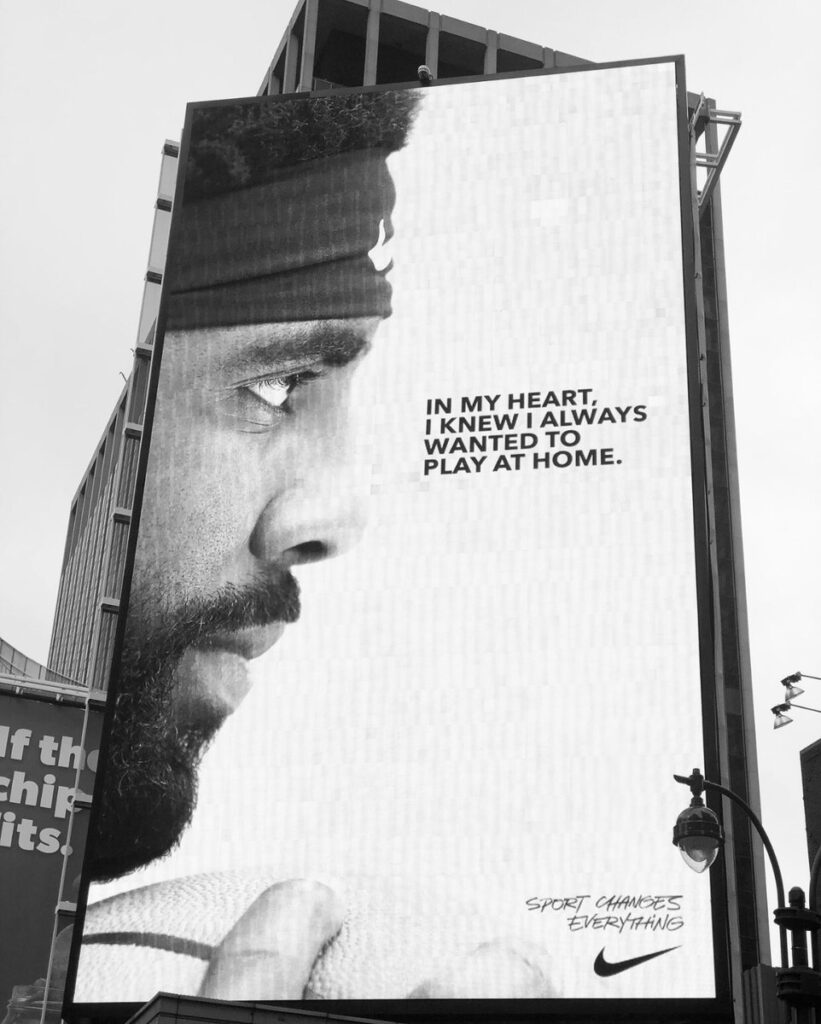 Brooklyn Nets
Last month, New York Knicks fans attending home games were faced with a large reminder that Kyrie Irving signed with the crosstown team.
]Irving, who signed with the Brooklyn Nets in free agency after two seasons with the Boston Celtics, was featured on a billboard adjacent to Madison Square Garden with a quote about how he "wanted to play at home." Irving, a New Jersey native, grew up a fan of the Nets.
The billboard also struck a chord with Celtics fans, who still remember Irving's "I plan on re-signing here next year" speech.