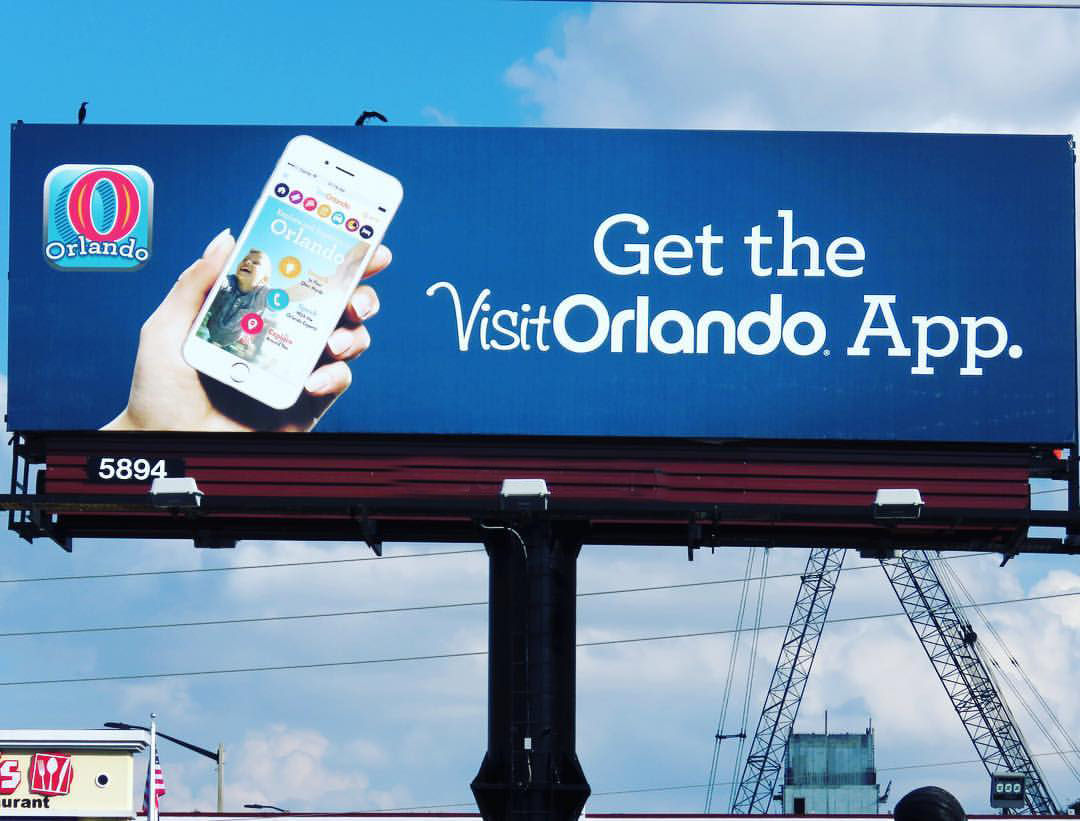 As mobile device usage exploded, and resulted in enormous ad spend, it's evolved into a strategic ally for OOH. Instead of eroding audiences as it does with most traditional media, mobile is used most heavily in the OOH space creating a natural convergence of the two. To leverage the ability of OOH to impact mobile consumer behavior, it is important to understand trends in the mobile space.
Many of those are tracked by comScore, a company that measures mobile audience behavior and brands. Their December 2016 report is filled with insights on the mobile landscape which allow OOH media companies to have informed conversations with clients and prospects using the mobile platform.
All numbers reported are for share of subscribers ages 13+ for the time period September – November 2016: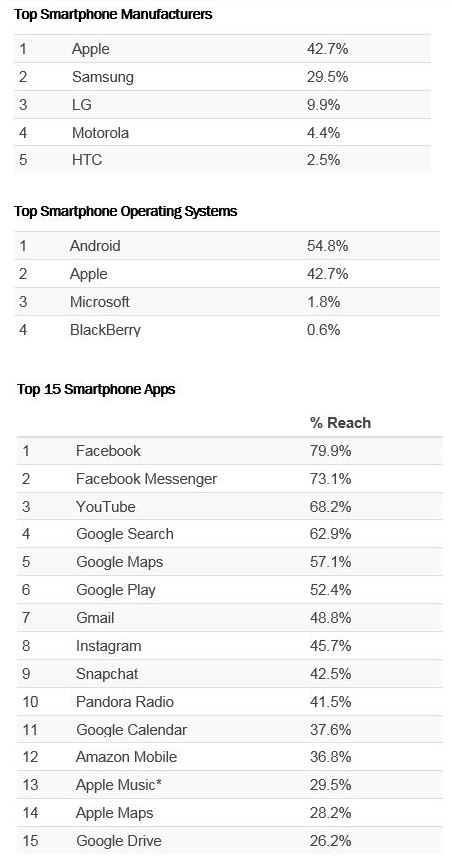 The Nielsen OOH advertising study examined the ability of OOH to drive mobile activation, and found OOH viewers had taken these actions in the past year:
| | |
| --- | --- |
| Used online search to look up information about the advertiser | 35% |
| Accessed a coupon or discount code | 22% |
| Visited an advertiser's website | 22% |
| Downloaded or used an app shown in the ad | 15% |
| Snapped a photo of an ad | 14% |
The USA Touchpoints/RealityMine study, "OOH and Today's Mobile Consumer", found OOH had the greatest reach among all traditional media in reaching consumers in the half-hour before they engaged in key mobile device activity such as search, online shopping, and social media engagement.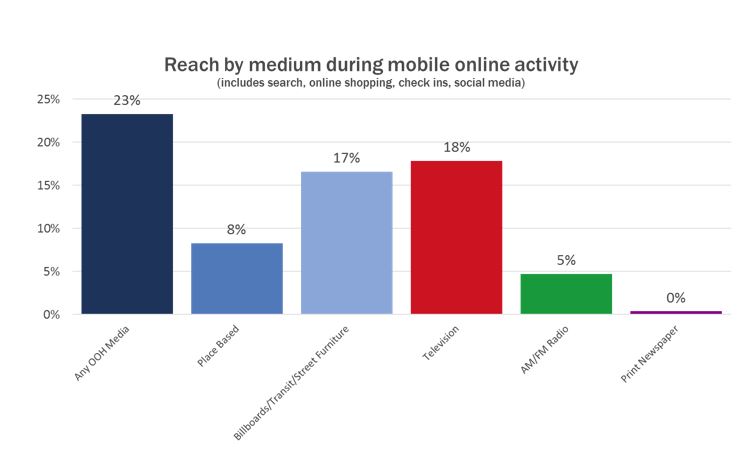 The power of OOH in amplifying mobile is clear. The USA Touchpoints/Media Behavior Institute study found OOH can increase the reach of mobile up to 318 percent, and the reach of social media up to 212 percent.
Source: comScore, Nielsen, USA Touchpoints/RealityMine, USA Touchpoints/Media Behavior Institute
Download the PDF