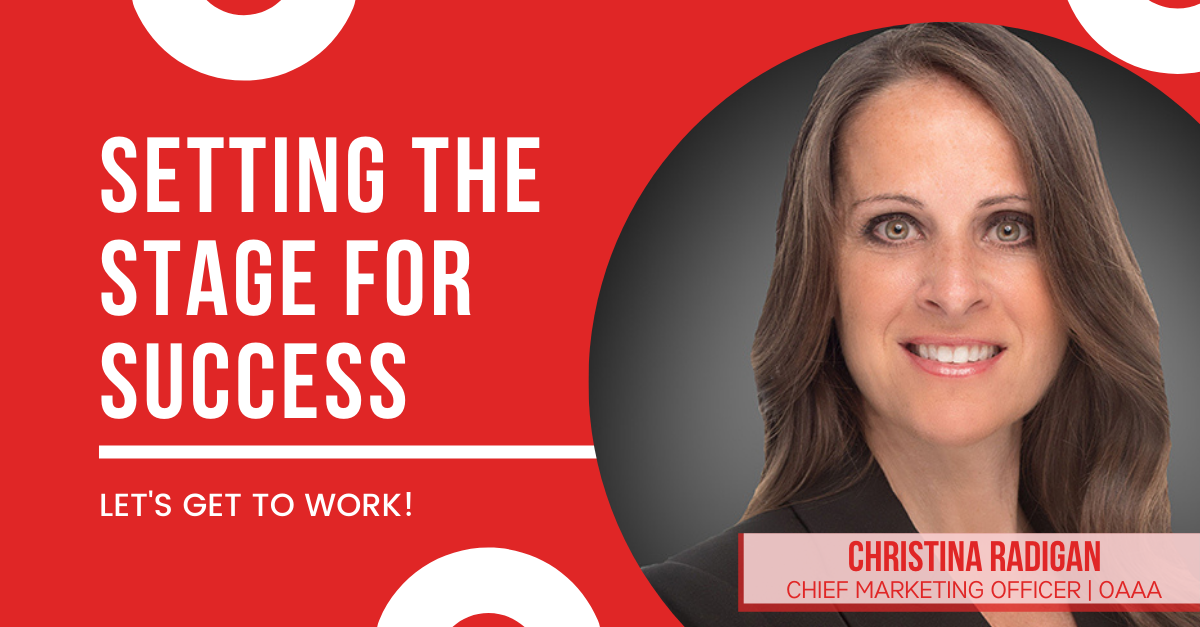 I am excited to join OAAA as Chief Marketing Officer to help evolve our organization into an even more agile and effective marketer for the OOH industry. I have over 15 years of strategy, marketing, research, and communications experience at Omnicom Media Group's out of home specialist agency, OMG, and a deep understanding of how OOH is planned, purchased, and measured. I hope to leverage this buy-side experience to help elevate and promote our medium and increase dollars coming into the OOH sector.
My work at OMG has exposed me to many of the most important challenges and opportunities facing our industry – like data, programmatic, measurement, and privacy, and I'm looking forward to partnering with members to help put OOH on a level playing field with other media that advertisers are currently buying.
My Priorities
Though I've only been at OAAA for about a month, I've started to create a vision for marketing at OOH that will take us to the next level. Here are some of the priorities that I'll be focusing on.
Marketing
We will up our marketing game, make OOH more top of mind, and raise awareness and affinity for OOH as a core media buy that complements and accelerates advertising effectiveness in integrated, omnichannel media plans.
Digital
We will help our industry become more digitally native and enable the continued digital transformation that is happening across all sectors of our industry.
Research
Continuing to deliver the best research, data, thought leadership, case studies, and other sales tools to help our members become trusted advisors and sell more advertising.
Branding
We will position and brand OAAA and the OOH industry for the digital age in the most insight-driven, relevant, and persuasive way possible.
Buy-Side
We will create more opportunities for OAAA members to interact with agencies and advertisers, and help members get a seat at the table earlier in the planning process, when media dollars are being allocated.
Creativity
We will double down on creativity, which is one of OOH's most powerful points of difference. In a world where advertisers overvalue the small, "look down" nature of mobile phones, OOH's big, bold, creative canvas is one of our greatest advantages.
Unified Standards
We will lead members to develop unified standards, guidelines, protocols, and definitions, to simplify our value proposition and reduce friction, by making OOH easier to plan and buy, whether it is through an agency, direct, or programmatically.
My Outlook
I joined OAAA because I am a big believer in the power of OOH advertising. I know that our best days as an industry are ahead of us. If Covid-19 has taught us anything, it is that we are a creative, entrepreneurial, and resilient industry that will continue to grow and prosper, no matter the challenge.
I am so excited to partner with Anna Bager, a true visionary. And, I look forward to meeting all of our members and working together to protect, unite, and advance the OOH advertising industry in the months and years to come.
Let's get to work!